Top Gun Maverick Sequel 36 yrs in the Making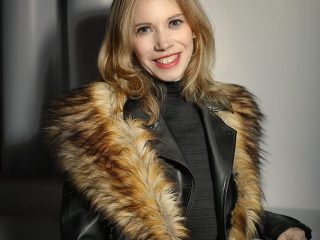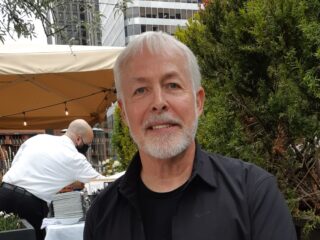 Top Gun Maverick Sequel, Cruise Control at Hyper Speed
From the moment Kenny Loggins' iconic 80s hit, Danger Zone began pulsating through the Dolby sound system in sync with the fighter jet opening visuals, it was like being on a ride we would enjoy at least for the next two hours and seventeen minutes, which is the running time for Top Gun Maverick. We were surprised that much time had elapsed, it was so much fun. Cruise is back better than ever, an indefatigable example of the highest level possible in action movies. He was on his own version of Cruise control, never settling for anything less than the best from himself and those around him. So, how does one critique a movie that was enjoyable from start to finish? The short answer is, you don't. It was a feelgood experience that left us wanting to thank the cast and crew for allowing us to escape our world, to share an adventure for the ages. With multiple storylines, subplots, and touching moments to keep you riveted, the movie barely eases off the throttle between its many spectacular action scenes until you find yourself, along with myriad others, applauding at the end to a movie screen showing the credits.
To make a sequel 36 years after the original Top Gun, with the same star looking natural in leather, helmetless while still playfully trying to keep pace on his Kawasaki with an F18 fighter jet on the nearby runway, well, it defies logic.
Tom Cruise never looks out of place, never too old, not even when he finds himself teaching in a classroom and later airborne with the latest Top Gun pilots, whom he would need to train for an almost impossible mission. Indeed, while Top Gun Maverick stays true to its original style, there are exciting elements which remind one of Cruise's other great action franchise, as he is known for doing many of his own stunts while getting out of extremely tight situations.
Though it's not essential to watch the original Top Gun to stay current with the storylines of Top Gun Maverick, your viewing experience will be enhanced by knowing the historical totality of the franchise. Top Gun Maverick, which opens in theatres on Friday, May 27th, interjects flashbacks to important relevant moments, effectively educating the uninitiated. Pete "Maverick" Mitchell is basically the same guy he was back in the 80s. His need for speed and his love for flying prevented him from being promoted in the Navy. Even his old rival, Lt. Tom "Ice Man" Kazansky, was an Admiral in Top Gun Maverick. Played by Val Kilmer, the two pilots would grow to develop a tight bond between them, despite Maverick still being a Captain. Kilmer's Ice Man understood that getting promoted would mean being grounded, which Maverick would never have accepted.
Miles Teller is Bradley "Rooster" Bradshaw, the embittered son of Nick "Goose" Bradshaw, who died tragically in the original Top Gun. Teller strongly resembles Anthony Edwards' Goose. Top Gun Maverick takes a deep dive into the interpersonal relationship between Maverick and Rooster.  Jennifer Connolly is Penny, who has obvious history with Maverick and is mother to teen daughter, Lyliana Wrav's Amelia, with the three of them delivering some of the more humorous moments. Teller has solid support from Monica Barbaro, Glen Powell, Jay Ellis and Greg Tarzan Davis, all of them solid as Top Gun pilots. Ed Harris is entertaining as Rear Admiral Chester Cain, going through the conundrum of whether or not to kick Maverick out of the Navy or make him a Top Gun instructor. Other superiors, namely Jon Hamm as Adm. Beau 'Cyclone' Simpson and Charles Parnell, as Adm. Solomon 'Warlock' Bates come to similar crossroads with Maverick, who takes just about everything to the line or just over. Skillfully directed by Joseph Kosinski, Top Gun Maverick was written by Ehren Kruger, Eric Warren Singer, and Christopher McQuarrie and produced by Jerry Bruckheimer. Essentially, Maverick needs to come to terms with his past, while dropping his fear of letting others down. He undergoes a transformation that will shape his legacy forever.
Our Rating: ****
Facebook: @Paramount @TopGunMovie
Twitter: @ParamountCanada @TopGunMovie
Instagram: @paramountpics @topgunmovie
Related