SCREAM Movie brings back ghoulish memories for fans of slasher franchise
©2022 Paramount Pictures.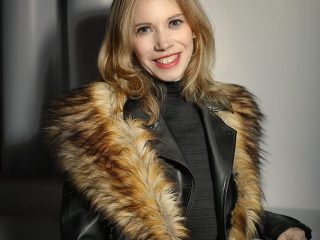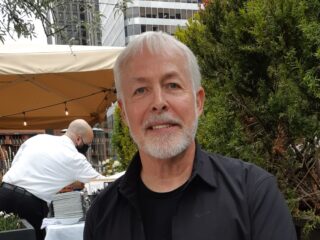 SCREAM HITS THEATERS TODAY

Be ready to be spooked right down memory lane and for a lot of slashing, naturally. I was jumping in my seat and attempting to protect my neck during some of the most graphic obligatory murder scenes, some occurring when you expect them, and some not so expected.
Whether you are new to the SCREAM genre of slasher film or a diehard (pun intended) fan from its 1996 origins, all of the necessary ingredients are perfectly in place, plus a moderate portion of satire to tantalize your ghoulish senses. I can't imagine how much fun it was for actors, Neve Campbell, Courtney Cox and David Arquette to reunite for the fifth and final installment of the cult classic franchise. They were more than ably supported by a strong cast of young stars, including Melissa Barrera, Jenna Ortega, and Mikey Madison, to name just a few. Veteran fans of the SCREAM franchise will not miss the satire and occasional hilarity, which is exquisitely injected at all the appropriate times. For newcomers looking to see what all the fuss is about, you will appreciate SCREAM for being a whodunit with style, very realistic grisly death scenes with solid acting throughout.
Overall,SCREAM has everything you could want in a great slasher film, as in murder, drama, suspense, mystery, style and humor. Did I say there was lots of slashing?
"Twenty-five years after a streak of brutal murders shocked the quiet town of Woodsboro, a new killer has donned the Ghostface mask and begins targeting a group of teenagers to resurrect secrets from the town's deadly past."
Featuring Actors: Neve Campbell ("Sidney Prescott"), Courteney Cox ("Gale Weathers") and David Arquette ("Dewey Riley") return to their iconic roles in Scream alongside Melissa Barrera, Kyle Gallner, Mason Gooding, Mikey Madison, Dylan Minnette, Jenna Ortega, Jack Quaid, Marley Shelton, Jasmin Savoy Brown, and Sonia Ammar.
Related