Award-Winning Actor Erin Karpluk Shares Her Love of Fitness and Nature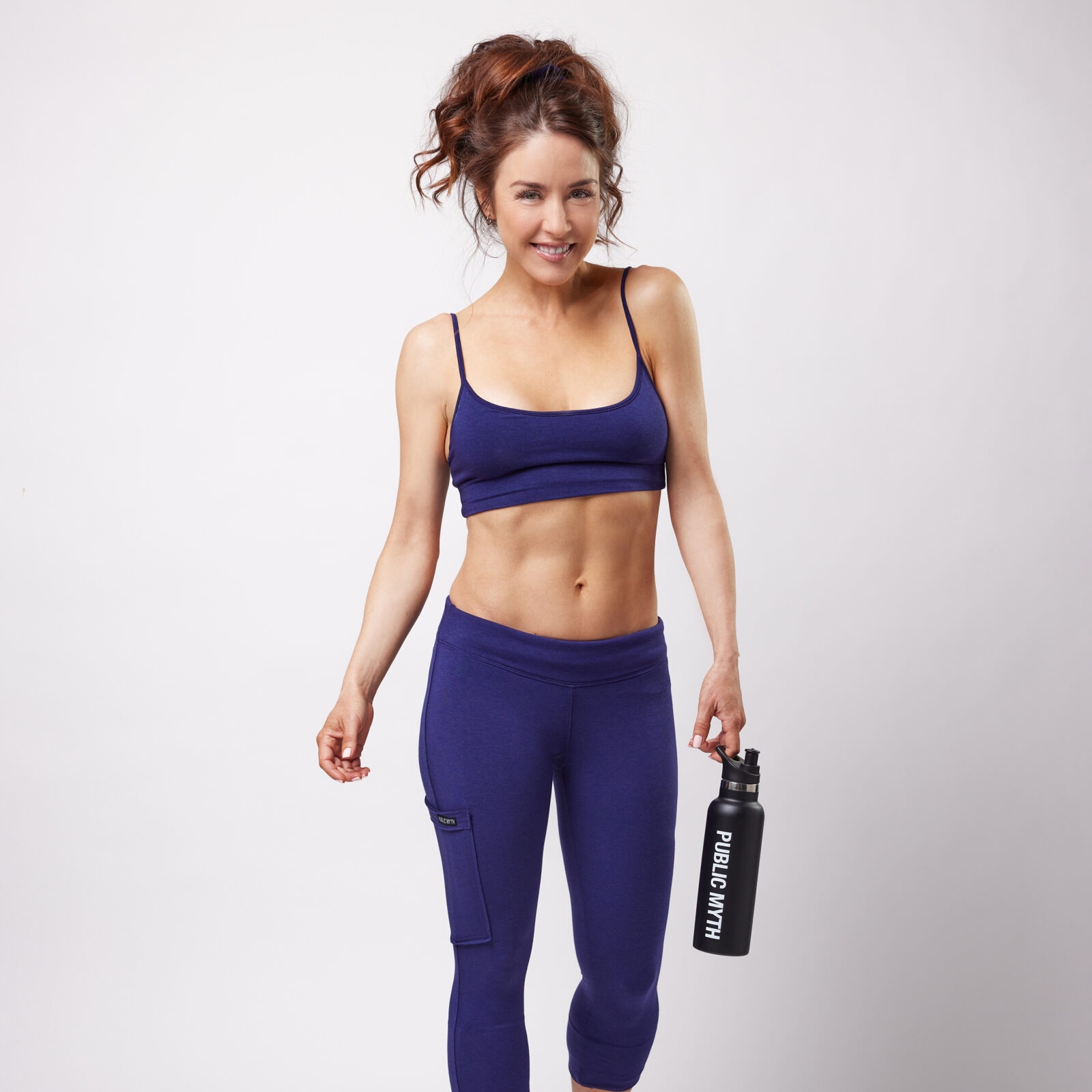 Photographer: Brandon Elliot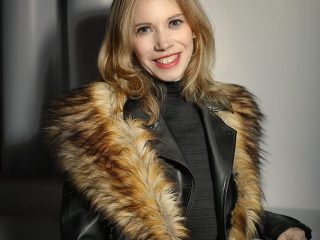 Erin Karpluk Shares Passion For Fitness
If there is one word to describe Canadian award-winning actor Erin Karpluk would be driven. The down-to-earth, fitness enthusiast and nature lover has an impressive acting resume from her roles in Being Erica, and Holly Hobbie to her most recent role in A Million Little Things.
Erin talks about her passion for maintaining a healthy lifestyle, and what is next for her. While growing up in Jasper, Alberta Canada, Erin enjoyed playing hockey and running marathons. She began, "I was born and raised in Jasper National Park which I'm sure people are familiar with. It's where all the beautiful postcards come from in Canada, there's Banff and then there's Jasper which is a bit smaller.
I didn't grow up acting I grew up playing hockey.  I grew up in Bear Hill, and there are Elk walking in our front yards. In my graduating class, there were only 32 people so I really was immersed in nature." She adds, "It's quite an isolated town in the mountains, you get a beautiful full spectrum of the four seasons. I just love nature." Looking at her Instagram account, Erin has taken many photos of her love for nature.
Erin moved from her hometown to Vancouver, B.C. and after ten years of living there, she moved to Los Angeles. When the pandemic hit, Erin knew the importance of maintaining a healthy lifestyle. She says, "One thing that I found with the pandemic which I'm sure a lot of people can identify with is that there are some struggles with mental health when you're stuck inside, and you're isolated and you're quarantined. I've found for me the saving grace was and I'm grateful that I was able to go outside even if it was 20 minutes.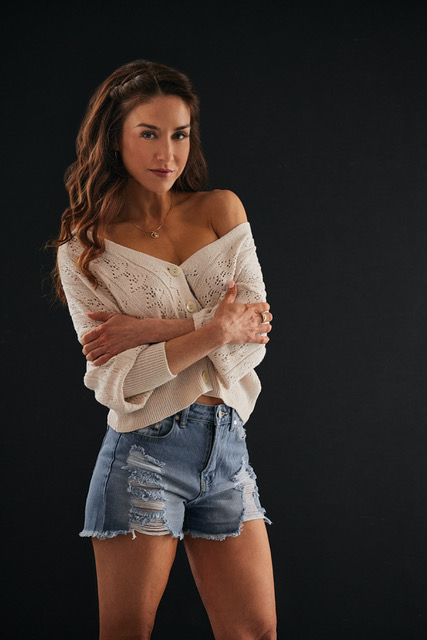 While shooting in Toronto last year, I would do an hour and a half walk every single day. It was more so for my mental health than necessarily my physical health I  used to be really into marathons, but with a pandemic even just walking, and now I love walking every day. I think it's so incredibly important for not only my physical health but my mental health."
No matter if it is raining, Erin will be out walking. She adds I will walk for 10 minutes in one direction and then turn around and come back. I've never regretted it, it's always been like a reset that kind of just breaks up the day and connects to nature.
To maintain her hydration while on set, Erin loves ginger water, lemon water, and herbal teas. Erin will also take a 20-minute nap at lunch. She says, "I don't eat lunch, I will eat it in between takes but we're lucky as actors we get trailers to go to.  If I can't have a nap then I'll do a 20-minute meditation. I like to (also) do sit-ups, squats and stuff kind of like it keeps my energy going. That's kind of how I'm maintaining my energy these days and eating healthy little tiny meals not overloading on sugar or carbs."
To help Erin memorize her lines, she finds working out on the treadmill or the elliptical. She explains, "As long as my body is moving then my brain can focus more.  I'll go to Spanish Banks or I'll put them on my phone and as I'm
driving, I'm in motion driving I'll play it safely and so as long as I'm in forwarding motion a lot of actors identify with this then I can actually memorize lines better."
Erin can be seen on ABC's A Million Little Things. Erin plays Anna Benoit, the new girlfriend to lead Eddie Saville (David Giuntoli)  'Erin can also be seen on all five seasons of Family Channel's award-winning series Holly Hobbie premiering throughout the year in Canada, and on Disney Channel and Universal Kids in the US.' (The Promotion People Website)
What is next for Erin? Erin's next role will be filming in Toronto on the new Kiefer Sutherland project. When she isn't acting she loves to go back home to Jasper at least three to four times a year. While she is there she likes to go to her favorite lake.
Want more insights with Erin? Watch our TV interview  Run With It.  Special thanks to Lesley at The Promotion People for coordinating this interview.
Related