UpClose Children's Designer Tohan Omorodion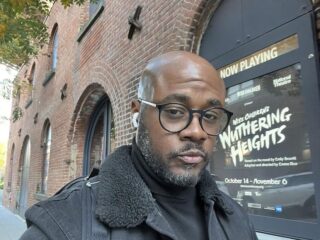 Daniel Watson
Founder - A self-driven entrepreneur within the creative and technology…
Designer Spotlight with Tohan Omorodion
We had the opportunity to meet with Designer Tohan Omorodion for the second time to dive into her newly launched brand collection and activations. Tohan wears many hats as an entrepreneur.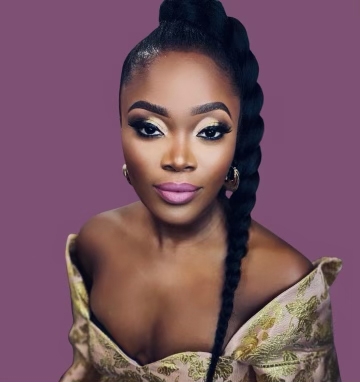 She was in the process of hosting a high tea gathering for 12 people and felt like her most significant obstacle was what to wear. Yes, even designers have problems finding what to wear for events. She wanted to curate an experience for the top models of her school as a reward. So, Tohan did not hold back by providing a stretch limo and took us to a 5-star restaurant with a private entry that led into their reserved space. High tea with a three-course meal awaited the young models as they were all filled with excitement. An experience that they will never forget. – Tohan talks about the value of solid friendships and colleagues that inspire each other to follow dreams and goals. With Tohan's next trip in mind, students with an A average will visit the NYC fashion district to meet photographers and attend a fashion event.
Tell us something about yourself and what inspired you to become a designer.
Okay, this probably will be the most complex question for me because I wouldn't say I like talking about myself—that's why I usually make it more about the brand when I do interviews. I am the type of person that likes to stay behind the scenes. I come from a finance background, with a BA and MBA in finance. I have worked as a controller, and fashion was not something I would have seen on the horizon. I have always liked fashion, and I am quite fashionable, so in the context of Wall Street, I would wear the finest suits and blouses. The thing that pushed me into fashion for children was having my son. Due to his sensitive skin, he was my inspiration. While I was pregnant, I would be up late at night and needed to find something to do. Having an interest in drawing has always been one of my favorite past times. Even when I was in the office, I would have a sketchbook filled with drawings of dresses. It was the easiest thing for me to sketch. My mom was a talented visual artist, so she drew and painted and all of that. But I find myself drawn to fabrics, silhouettes, and the way dresses fall. Honestly, this was my hobby. At the time, I didn't think too much about it. Over time, my hobby became more of an experience, so I bought a sewing machine. My first project was to create a blanket, and it didn't occur to me that I had my book full of drawings to use. Then, when my son was born, I realized that okay—he has sensitive skin and would buy
clothes from the store and break out. I decided to purchase non-allergenic fabrics that would not irritate his skin. I started designing his clothes and other people would ask me to design things for them. It became a beautiful hobby that turned into my current life now.

What was the main inspiration behind the latest collection?
With my newly-released collection Tohan Bibianè, I have looked around and felt that the innocence of children is vanishing. The brand has two parts— Bibianè means "to come alive." And I picked that word because I see this brand as my coming out of the closet moment. I mentioned before that I am a person who likes to stay behind the scenes. I have always had names to cover up who I am. I have the brand front, and I work behind the scenes. I have gained so much from working in the industry. However, there came a moment when I realized I had come so far to the point of feeling I could not be behind the scenes in the spotlight. This brand-new collection is me coming alive. The other part was inspired by the young models I recently worked with. And what I have realized about many children today is that they have lost the innocents they used to have. Unfortunately, this has become the norm. We want to embody the youthfulness, charm, and beauty of a child, which is the innocence of a brand. With this collection, you will not see anything overly revealing; it is stunning frocks, lovely flow, and elegant designs that embody stylishness and create the sense of innocence a child should have. Growing up, you should not have to worry about that. I have received a lot of positive feedback from parents.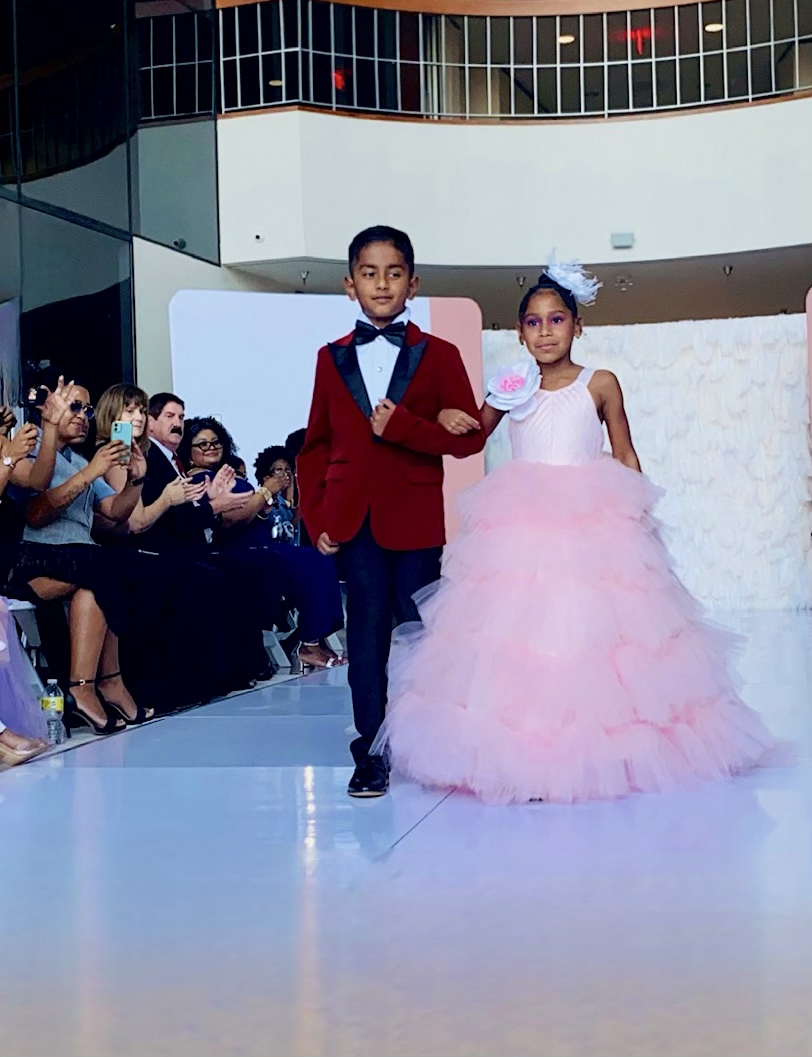 I grew up with a British heritage, so what that means is I am used to certain types of designs, and I love the Renaissance era. I love everything about British fashion, the aspects of how you can be covered and still be stylish at the same time. Tohan Bibianè is the fusion of the old with the new, adding a bit of spice to the mix.
Which one do you think matters the most in design? Creativity, difference, authenticity, or usability?
For me, I think that all four characteristics are pretty necessary. In design, it is essential to incorporate these four characteristics. Honestly, I do not believe that one could do without the other. Even if your designs are creative, they have to be useful to your client. If not, they aren't worth the effort. In my opinion, if usability is taken out, it might as well be a graphic illustration. The difference between you and other designers is not being like everyone else, which is very significant to me. Authenticity, that's me! I am trying to illustrate through my story collections the real meaning behind my brand and activations. It would be a huge disservice for me to pick one without the other as a designer.

The pandemic has affected the fashion and textile industry as it affected every industry. How do you think the "New Normal" for children's fashion will be?
Despite the pandemic, the industry for children has seen both positives and negatives. I can tell you why—throughout the pandemic, there have been the most babies born. As you know, they can't be walking around naked. There is a growing demand for children's clothing. There are several drawbacks to this pandemic, including the inability to shop and the need for high-end
clothing. In addition to that, Tohan Bibianè is an expensive knit and not suitable for everyone. People do not have extravagant parties, so that is why we are all noticing a bit of a struggle with pricing. Slowly, it is returning, but there was none for the past several years. People are not buying a $500 to $600 dress to wear in your house—you want people to see you in it. I was slowly observing an increase in that again, which is excellent. Because I have experience as a financial analyst and MBA, I can conduct my analysis and know which parts of the market I should focus on. Two years ago, I focused on babies, which allowed me to cut down on my expensive clothing, but now everyone is trying to come out and tired of being indoors—we are coming out of the valley of the pandemic and should be coming back up. With the number of babies being born, I am sure they will have a bunch of birthdays coming up soon. We are ready.

What are your recommendations for those who want to be children's fashion designers?
5 Tips for starting:
You have to love what you do. Otherwise, this would be an excruciating process for you. Then it will not feel like work
Get educated about what you are doing. Even with my MBA, I had to go back to take some fashion classes. Knowing the terminology and how they apply. The more you know within the industry, the further you will go. The saying is that knowledge is power.
Diversify until you discover your passion. It is okay to have multiple desires, but if you are unsure, it is okay to diversify, which will help push you into your niche.
Find a mentor or brand doing what you want to do and ask questions.
Be careful with your finances. Use resources that are available within the industry you are interested in. Save up before you decide to open a store. Have a financial and business plan. If you can find your passion and follow the steps I have mentioned, try to have a plan that is at least two years out.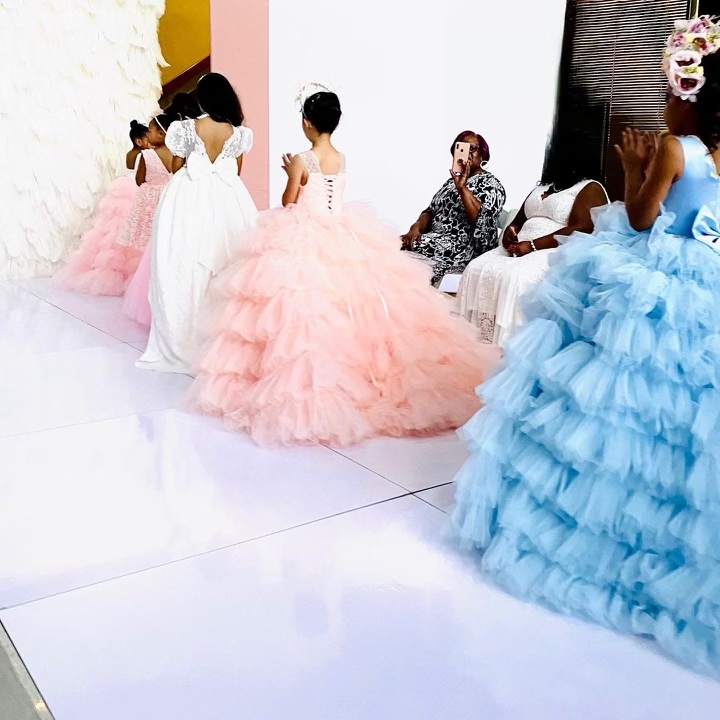 May 28th Fashion Show: Featuring all couture handmade headpieces, dresses, and accessories, the fashion show was not to be missed. Every piece on the show was handmade. In addition to the Detroit guest artists, children hosted a show for children. Then, children hosted the red carpet. Houston had never seen anything like this before. Check out the new Tohan Bibianè collection!
Related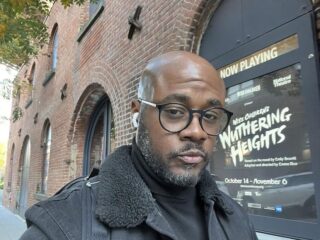 Daniel Watson
Founder - A self-driven entrepreneur within the creative and technology industries. His motto is that professionals in every field, especially creative design must be aware of the constant changes within a demanding industry to possess the flexibility and imagination to stay ahead of the trends.