If The Shoe Fits – Style It With Your Favorite Outfit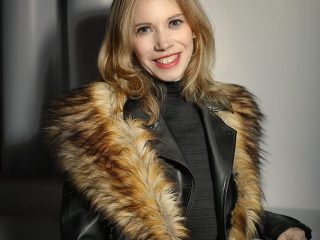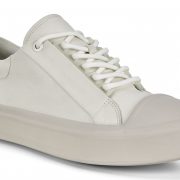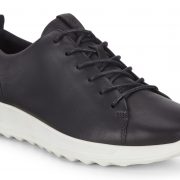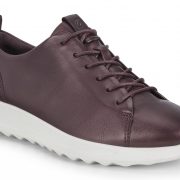 View Gallery
If The Shoe Fits – Style It With Your Favorite Outfit
Fall Shoe Trends for the Active Lifestyle
If the shoe fits, run or walk in-style by matching with your favorite athleisure wear. Wearing the right shoes and outfit will set the tone for that coffee meeting or working out afterward.
Check out collections for women and men from ECCO including the Flexure T Cap sneakers (men and women) and runners for women. Both styles featuring ECCO's own FLUIDFORM™ Comfort Technology to create the soft, light and flexible FLEXURE sole, which elevates street-ready sneakers. Introducing the Flexure runner and the Flexure T Cap sneaker.
 ECCO FLEXURE T-CAP
As well as being an exceptionally light and flexible toe-cap sneaker, the ECCO FLEXURE T-CAP offers a further refinement on the street-style look – with the wonderfully soft ECCO BYFOLD leather in the upper. Made by fusing together two layers of super-thin top grain calf leather, it is indulgently soft on both sides, complementing the soft comfort of the FLEXURE sole in these low-cut and high-top sneakers. 
 With its Danish minimalism and clean, understated and versatile aesthetic, including a P.U toe cap, the ECCO FLEXURE T-CAP will appeal to modern, discerning men and women. Adding to the comfort delivered by the FLEXURE sole is the removable, leather-covered inlay sole, made with anatomically moulded EVA and P.U that follows the curves of the foot. To make walking in the ECCO FLEXURE T-CAP even more pleasurable, the full-leather or leather-textile lining adds to the on-foot comfort. This sneaker is also easy to put on or take off, especially the slip-on with the crossover elastic closure. 
ECCO FLEXURE RUNNER
Inspired by athletes, and designed for the active modern woman, the ECCO FLEXURE RUNNER is crafted in ECCO Nappa leather with a lightly waxed, satin look.
Such a rich, premium material adds to the sneaker's athletic, retro style, and is combined with a selection of other ECCO leathers to achieve a variety of looks within the range, including mixing it with lightweight ECCO nubuck and a sporty textile. Another version comes with a rich metallic finish, while one sneaker combines the ECCO Nappa leather with super-smooth, high-shine ECCO calf leather, and powdery, pebbled nubuck. The neoprene slip-on version has bespoke leather details that elevate the aesthetic.   
With its versatile aesthetic, this sneaker can be easily and confidently combined with jeans or a skirt. Contemporary metal, leather and elastic details lift the lace-up ECCO FLEXURE RUNNER's aesthetic, while the style of the neoprene slip-on shoe is enhanced by bespoke leather details. Inside the lace-up, a rich leather lining and a leather-covered inlay sole improve your comfort, while also adding to the shoe's premium aesthetic. The slip-on version has a sporty textile lining that also offers inner comfort and breathability. 
 The lace-up version of the ECCO FLEXURE RUNNER has a two-component P.U/T.PU outsole, a combination that provides durability and grip as well as lightweight comfort, while the slip-on version has a one-component P.U outsole for superior softness and lightweight comfort."
Related