Interview With Hair Architect, Ryoji Imaizumi
Featured in Print Edition The Artist Issue 26
Interviewed by Maude Delice, Editor-At-Large

PHOTO CREDIT: MAUDE DELICE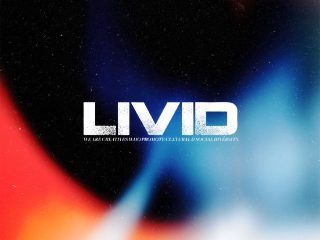 THIS IS THE REMIX
Imaizumi speaks through a Japanese accent with inflections that give a playful rhythm to this otherwise serious piece of advice. He looks at me with a clear intensity, as though he was directing this gem to me. Everything about this experience feels personal: being invited to his home for the interview, the exchange of DMs that got me the opportunity to speak with him, and the years before that when I first discovered his Instagram and followed his imaginative coiffures of hair architecture. "I actually wanted to be a Hip Hop dancer." This wouldn't be the last surprising revelation.
Other fun facts include learning about his stint in an Arizona High School, his appreciation for Italian medieval art, and his mother being the one who pushed him to become a hairstylist.
"My mother gave me a psychology test, and it said I would be a good hairstylist. So she put me in a school for that." No longer identifying as a Hip Hop dancer, Ryoji had to create a new image for himself and switched his passion for hairstyling. I expect him to express some sense of loss for letting go of a dream to follow a new career lead, but the way he talks about this change of direction is with practical resolve.
"I wanted to be a dancer, but the world did not want me to be a Hip Hop dancer. With feeling limited physically to do certain things, but I was always naturally good at creating with my hands."
IMAIZUMI'S INFLUENCE
One hundred and seventy-three thousand social media followers, multiple magazine contributions, and an extensive personal portfolio of larger than life hair art would agree. Imaizumi is not only incredibly gifted at styling hair, but he's also talented at creating craft-rich looks that are markedly artistic. Newspaper mache wigs cut with careful precision, pasta bangs made with cooked pasta, and other inventive incorporations of items like wooden twigs, clothespins, hardware parts, and leg pieces are incorporated into his styles to transform a model's' do. Think Edward Scissorhands meets Martha Stewart, not a mashup of the two, a remix.
A medley of repurposed concepts and savoir-faire: the scissor is an extension of the hand, the hand is a tool of craftsmanship and a creator of fun and pretty things. It may be playful, but it is never random. Imaizumi takes care of trying all of his magnificent manes in his personal studio before shooting them on set. His business acumen is a direct result of his work in New York as an assistant stylist for Bumble & Bumble back in the nineties.
"I thought all I would be is a hair cutting person. But when I saw fashion shoots, hair styling, models, that's when I realized this is it."
PERSONAL STYLE
Like most artists, Ryoji is committed to a consistent silhouette for himself: a western hat, a lazy fit t-shirt, distressed jeans, and a pair of sneakers. "I also remix clothes," is what he calls the designs he's come up with by combining "thrifted" t-shirts, and other fabrics, to create a new piece. Though the look achieves a style that is uniquely his, it isn't just for show. Ever practical, Ryoji credits the outfit to feeding the Instagram beast with content that looks fresh and new. "I can just switch the side of my shirt and be ready for a new video." Part of me wants to ask him for a shirt, the more significant part of me refrains from looking like a complete fangirl.
But it's hard not to be captivated by the artist that is Ryoji Imaizumi. He's allowed himself to change time and again, has had to reinvent himself through the process, developed a stand out a career, and is optimistic about achieving more things, maybe even outside of the hair.
What's interesting about Ryoji is that this calling, even though it wasn't his first love, helped him to create something innately him. And that is what makes him an artist. Seth Godin said it best "art is what we call the thing an artist does. It's not the medium or the oil or the price or whether it hangs on a wall or you eat it. What makes it art, is that the person who made it overcame the resistance, ignored the voice of doubt and made something worth making. Something risky. Something human. Art is not in the eye of the beholder. It's in the soul of the artist."
To follow Ryoji Imaizumi creative journey make sure you follow his Instagram  @ryojiimaizumi
Related