Switch from Summer to Fall with our Top Five Picks for Fall Season Bras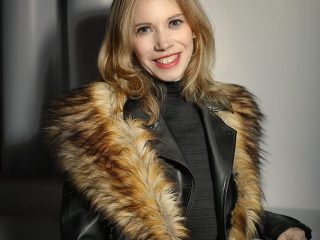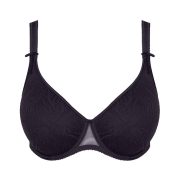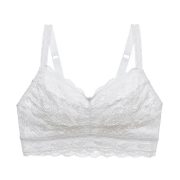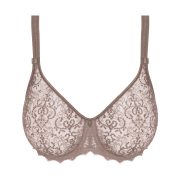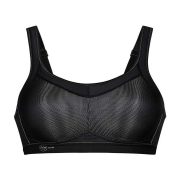 View Gallery
Summers out and Fall is in Our Top 5 Bra Picks
The Fall season is upon us which marks cooler temperatures.  It is now the time to start preparing to include in your fall wardrobe sweaters and boots. It is also the time to invest in some bras for your chosen fall wear and active lifestyle.
Mariko Lutjen with Diane's Lingerie, a  Vancouver destination lingerie store that offers personalized bra fittings shared her top five bras for this year's fall fashion season.
Lutjen began, "The days are cooler, shorter and quickly being replaced by Autumn's crisp air. It's the time of the year to get back in your jeans and big turtlenecks while setting the mood for the upcoming season. Underneath it all, wear the soft, comfortable and luxurious underpinnings that make you smile. Dress warmer and layer yourself in beautiful lingerie."
Here are her top five bras for styling, comfort, and support:
The T-shirt bra:
T-shirt bras provide comfort and support, but most importantly they are smooth and invisible under tight or thin tops. Every woman should have 2-3 t-shirt bras in her collection for everyday wear.
* Featured product: Empreinte Verity Spacer The Verity Spacer by Empreinte is simple, feminine and comfortable. It provides invisible support to women from a C all the way to an H cup! Verity is perfect for larger busted ladies looking for a beautiful yet breathable t-shirt bra. Available in C-H cups & 30-42 bands, in Blush & Ardoise.
The Wireless bra:
Wireless bras, or bralettes, are perfect for low impact activities like wearing around the house or traveling. They are comfortable and low maintenance but still provide some support. You may just forget you're even wearing a bra!
* Featured product: Cosabella Curvy Sweetie braletteThoughtfully designed for larger busts and smaller rib cages, the Curvy Sweetie is a bralette for the busty woman. With the same beautiful all-lace design as the best-selling Sweetie Bralette, the Curvy has bigger cups for more coverage and a smaller band under the bust. Available in Black, White, Pink Lilly & Mandorla!
The Statement bra:
Every woman needs a statement bra that makes her feel sexy and confident. Find a bra you want to show off, with Swarovski crystals, delicate lace, or striking colors. These wow-factor bras can be for evening or anytime!
* Featured product: Empreinte Cassiopee seamless bra The Cassiopée Seamless Bra by Empreinte features luxury materials, including lace from Maison Sophie Hallette (the same lace-maker of Kate Middleton's gorgeous wedding dress!) It took two years to develop this delicate elastane-free embroidery that also provides firm support. Available in C-G cups& 30-40 bands. Available in Rose Sauvage & Black.
The Sports bra:
Every woman needs a good sports bra! A high-quality sports bra will prevent bouncing, feel great, and stand up to the demands of any workout. Rigorous movement can cause pain and a loss of firmness in breast tissue so be sure to wear the right kind of sports bra for your style of exercise. You'll want to have a lighter sports bra for low impact sport like golf, and a tougher sports bra for high impact sports like a dance.
* Featured product: Anita Momentum Sports bra Momentum is the top-selling style in Anita's high-impact sports category. It features wide padded straps and a mesh band for comfort and breathability. The smooth, seamless cups lift and stabilize to give you that extra-secure, locked and loaded feeling during any workout. Momentum combines eyelet fabric with terry cloth to absorb moisture and transport it away from the body. Available in A-H cups, and 30-46 bands, in Nude and Black.
The Strapless bra:
A strapless bra is essential to every woman's wardrobe. Removable straps can be used for a multi-way effect, or you can wear them 100% strap free! No cute strappy dress, off the shoulder top, or evening wear stunner is complete without a strapless bra to work with, not against, your outfit. Invest in a strapless bra to save your summer wardrobe.
* Featured product: Wacoal Red Carpet Strapless The Red Carpet Strapless Bra by Wacoal is the #1 strapless underwire bra in America! It's comfortable and supportive with or without the removable straps. Red carpet features a cushioned bottom band for comfort, a hidden anchor that stabilizes the bra, and silicone along the neckline to ensure your bra stays in place.  Available in C-H cups& 30-40 bands. Available in Black & Nude.
Here are some other tips to help care for your bra.
How to wash your bra. We recommend hand washing:
Use delicate washing powder or liquid, don't add softener or bleach
Soak bras for 3-5 minutes in cold water (max. 30°), and rinse
Gently press to squeeze out water, do not wring or twist
Avoid folding molded cups, padded, or t-shirt bras
Lay flat on rack or towel to air dry
But if you must machine wash:
Attach back hooks together to avoid snagging
Use a bra bather or washbag on cool, gentle cycle (max. 30°)
Wash bras of a similar color and fabric together
Remove promptly and lay flat on a rack or towel to air dry
No tumble dry! (It makes us cry)
Signs it's time to replace your old bra: The band is riding up/is too loose there should be room for two or three fingers between your bra band and your skin. That way it's snug enough to give support and still be comfortable. If your band is too loose it'll slide around and drive you crazy!
Cups are too big and gaping/overflowing cups (top or side)This can happen for many reasons. Your size may have changed, you may not have had the right size to begin with, or the bra may have stretched over time. No matter
Information: Diane's Lingerie
Related