Strength and Grace – A Tale of Two Worlds Exhibition

Photo Credit: Joseph R. Fraia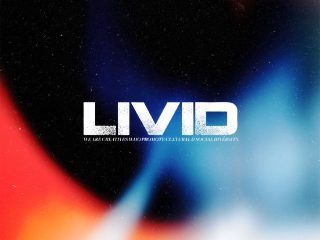 Art in New York tells extraordinary stories. "Strength and Grace – A Tale of Two Worlds'' is the exhibition set to awe the audience.
In the heart of the West Village in Manhattan, the next visionary art project by New York Creative Director and Fine Art Photographer Joseph R. Fraia will take place, hosted by the prestigious private gallery Time Arts on Bleecker Street.
"Strength and Grace – A tale of two worlds" is an exhibition that tells an archetypal story of empowerment, self-consciousness, and self-realization through iconic aesthetics and powerful images. 
The show is a visual representation of a contemporary heroine's journey from the cradle of tradition and family in the Far East through the challenges of becoming aware of herself in the West and the final manifestation of her true nature. 
"I believe this project is an inspiring tale about the meaning of the American Dream today and will leave the audience in awe," said the author when asked about the exhibition.
Joseph R. Fraia is an experienced Creative Director and Fine Art Photographer born and living in New York City, a resident artist at the historic Salmagundi Club NYC (in which he also seats as Chairman of the PR Committee.) 
Fraia is known for his polyhedric talent and the ability to cross and fuse genres, media, and subjects nonchalantly but always with a distinctive, sophisticated aesthetic touch and profound mindfulness. For this project, he is also the producer, creative director, and curator.
TO RSVP CLICK HERE 
The Solo Exhibition will be hosted by Time Arts Gallery, directed by April Zhang-Autio.
MEDIA PARTNERS: LIVID  & Livein The Lifestyle Magazine
SPONSORS: 
INFORMATION:
178 Bleecker St, New York, NY
December 9 to 12th 
Opening Reception – December 9 from 7pm to 10pm
Closing Reception – December 12 from 6 m to 9pm
Gallery Hours from 2pm to 8pm
For info, press, and inquiries, [email protected] – 917-930-1494
Related