Running Essentials to get you run ready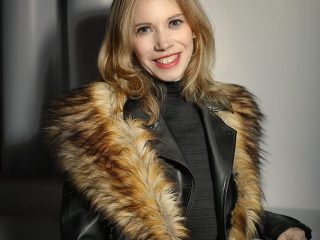 Running Gear Review
The dog days of summer is a great time to start a running or power walking program as temperatures begin to drop in the mornings and evenings. Enjoy the many benefits running and walking have to offer.
Before you begin, investing in proper footwear and clothing is the key to enjoying your runs while staying comfortable and injury free.
My editor, John Moe and I, are avid runners that were presented with an opportunity to test drive some running lifestyle and performance gear. Thank you to Skechers USA Inc. for providing the clothes and shoes.
Here is our review for some running essentials.
Christine's shoes and gear:
What I love first about these shoes is they are machine washable; Having your shoes cleaned while you check other items off your to-do list is a much-appreciated convenience.
Other check points I like:
The shoes are light weight while offering support on the roads, and the bonus is they are styling enough to go for coffee.
The shoes have hyper burst cushioning, along with GoodYear performance outsoles which offer enhanced stability and durable rubber, with excellent traction. Sweat wicking performance socks will enhance your power walking/running experience. Avoid cotton socks for any cardio related workouts.
I enjoy power walking in these pants which are a great addition to my athleisure wardrobe. The material is stretchy, which allows me to move freely and is moisture wicking, while offering Ultraviolet Protection Factor for 40+ for those warmer days.
Try it first it on a training run and feel ultimate comfort in this Spandex sporty racing bra. Wear it alone or underneath a shirt, depending on the weather conditions. Either way you will be styling and in comfort.
John's Shoes and gear:
The first thing I noticed about The Skechers GOrun Razor + shoes was style; Ultra lightweight racers you wouldn't think twice about wearing to the coffee shop, the mall or social outing, yet more than capable of holding their own as a racer. I made my age group podium at the 2005 Boston Marathon wearing 10 oz. trainers. If The Skechers GOrun Razor +, at 6.5 oz. were available back then, it would have been a no brainer decision. With HYPER BURST cushioning, and durable GoodYear rubber outsole, the Skechers GOrun Razor+ shoes are the perfect antidote for a veteran runner who's not yet willing to hang them up.
The REGENERATE WINDBREAKER is perfect for cool down runs after a hard training session. It's loose fitting, lightweight wind protection with style. Featuring moisture wicking, active stretch, anti-static finish, the REGENERATE WINDBREAKER is suitable for casual walks anytime or training runs in cooler temperatures. An attractive, functional garment like this is something I'll never have enough of.
The MOVEMENT 7″ SHORT II is comprised of 88% polyester and 12% BLASTANE. I include this detail because of the extraordinary comfort that is the result. You will find yourself in exquisitely styled, competition lightweight shorts, especially made for anyone on the move. There was a time not so long ago when only elite athletes would have access to the best garments. The MOVEMENT 7″ SHORT II sports a zippered front pocket for your ID and a comfortable 2″ waistband.
With ultra comfort, flexibility and style, the GO WALK ACTION PANT will keep your legs warm after training, while they are light enough to be practically unnoticeable. With similar features as the MOVEMENT 7″ SHORT II, the GO WALK ACTION PANT pairs excellently with the REGENERATE WINDBREAKER both functionally and style wise. Also featuring a wide, comfortable waistband, zippered front pocket, the GO WALK ACTION PANT features back pockets designed for style rather than functionality. Each garment listed features moisture wicking, active stretch, and anti-static finish, along with UPF 40+ sun protection.
Related