Water Collective Announces its Fifth Annual Gala & AfterParty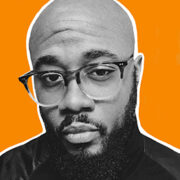 Daniel Watson
Founder & Editor in Chief - A self-driven entrepreneur within…
Water Collective's Fifth Annual Gala & AfterParty
BENEFITING 20,000 PEOPLE IN WEST AFRICA & INDIA
Show your support, come out and join Water Collective mission to make a difference.
Event to Take Place at Union Square Ballroom, NYC on December 4th
Tickets to Water Collective's 5th Annual Winter Gala are now on sale at Here.
THE DINNER
Dinner 7 PM – 10 PM.
Cocktail Hour. Open Bar. 3 Course Dinner.
Access to a silent auction, raffle, and special indoor experiences.
Attire: Cocktail
AFTERPARTY
Afterparty at The Lounge in Union Square Ballroom from 9 PM – 12 AM.
Open Bar.
DJed by A Running Melody.
Alan and Andrew Blancato are local NY DJs who have played with some of the best & brightest in the disco/house scene, from Ben Browning of Cut Copy to Juan Maclean of DFA Records.
The evening will feature a 3-course dinner, silent auction, and a presentation on the Gala's theme, Guardians.
Proceeds from this year's Gala will impact 20,000 people in Cameroon and North India. Brands Casper, Bank Leumi, Disney, Birchbox, and more have generously sponsored the evening to help Water Collective reach its goal.
Pre-bid on auction items here. (You can bid even if you're not attending.)
No tickets will be sold at the door.
Can't make it? Please consider making a donation.
Water Collective is a 501(c)(3) nonprofit. A portion of your ticket is tax-deductible.
Over the past 20 years, sub-Saharan Africa has received a substantial amount of international aid to bring clean water to communities in need. In the developing world, 40% of water projects fail after 2-5 years. More than 70 million people have been affected by these broken handpumps in sub-Saharan Africa, a fact that served as the inspiration for the co-founders to develop and found Water Collective in 2011.
After working on water projects in Uganda, Kenya, and Cameroon, Josh and Sophia found that addressing the water crisis required a lot of attention to what had failed in the past. Water Collective is a non-profit organization that focuses on securing clean water for communities in need and keeping water flowing after it's installed. Building on the lessons of failed water projects, the organization addresses the larger issue of why water projects fail by tackling the two biggest culprits – lack of management and money. Each Water Collective project is paired with workshops on income-boosting skills and maintenance training to support the economic and upkeep needs of an installed water solution.
Water Collective has helped over 55,000 people gain access to clean water and expect to reach 20,000 more people through the impact of this year's Gala.
To find out more information on how you can get involved:
Founded in 2011
New York, NY; Cameroon
501(c)(3) Nonprofit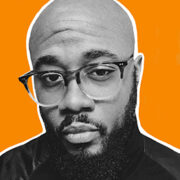 Daniel Watson
Founder & Editor in Chief - A self-driven entrepreneur within the creative and technology industries. His motto is that professionals in every field, especially creative design must be aware of the constant changes within a demanding industry to possess the flexibility and imagination to stay ahead of the trends.