Unveiling Cultural Wonders of Bhutan, South Asia's Enigmatic Jewel
Bhutan, a Buddhist Kingdom nestled between China and India, offers visitors a sense of sanctuary and breathtaking beauty. As the world's first carbon-negative country with 70% forested area, it boasts a rich cultural heritage, unique traditions, and preserved social structures that have captivated tourists from around the world.
The hidden gems of Bhutan, such as Phobjikha Valley, Thimphu Philatelic Museum, Lobesa, Trashigang, and Chele La Pass, provide travelers with awe-inspiring natural landscapes, rare wildlife sightings, fascinating historical sites, and opportunities to experience the country's authentic culture and traditions.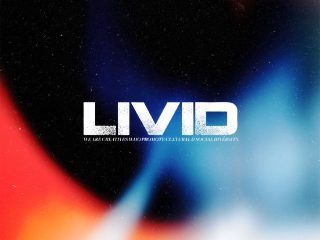 Bhutan, South Asia's Enigmatic Jewel
Embark on a captivating journey to explore Bhutan, South Asia's enigmatic jewel, as we delve into its mesmerizing natural beauty, rich history, and vibrant culture. Discover the lesser-known wonders that await in this enchanting destination. Despite a global population of 8 billion scattered across seven continents, and with modern transportation means like planes and boats making overseas travel efficient, not all destinations receive universal admiration. There are still hidden gems waiting to be discovered, and in this article, we set out to unveil the captivating allure of Bhutan, showcasing its breathtaking landscapes, cultural heritage, and must-visit attractions. Let us guide you through this intriguing realm, revealing the secrets of a truly unforgettable adventure.
Bhutan's Experience & Culture
Situated in South Asia, between China in the North and India in the South, Bhutan is a Buddhist Kingdom ruled by a young king named "Jigme Khesar Namgyel Wangchuck." Offering tourists a sense of sanctuary, breathtaking beauty, and pleasure amidst a bustling atmosphere, Bhutan stands as the only country that prioritizes national happiness over national products. It holds the distinction of being the world's first carbon-negative country, with 70% of its land covered in forests. Visitors to Bhutan can enjoy entertainment such as their national sport, archery, experience age-old crafts, relish dishes of homemade cheese and fearsomely hot chilies, and indulge in restorative hot-stone baths.
Bhutan's culture is deeply influenced by Tibetan Mahayana Buddhism and echoes Tibet's ancient Bon shamanist Religion. The country remained isolated until the 1960s, preserving its heritage and attracting visitors with its time-honored traditions, unique distinctiveness, and pristine natural beauty. Hospitality is ingrained within their culture, and the Bhutanese and locals embody physical strength, independence, and humor. Their traditional outfits consist of men wearing the Gho, a long robe secured by a slim belt, and women wearing the Kira, an ankle-length wrap-around dress with silver brooches. The country thrives in performing arts, with dances and music infusing ceremonies and festivals, allowing Bhutan to stand out for its living traditional arts, age-old traditions, and preserved social structures.
While Bhutan's majestic cultural history is appealing, the primary attraction for tourism lies in the little sparks found within its hidden gems. Here are some recommended locations to visit in Bhutan:
Phobjikha Valley
Located in central Bhutan, the Phobjikha Valley is truly breathtaking. Surrounded by the Himalayan mountains with an altitude of 3,000 meters, the valley boasts beautiful meadows, quaint settlements, and forests teeming with exquisite wildlife, including rare bird and animal species. Notably, it is home to one of the endangered species of cranes, the "Black-necked Cranes," which can be spotted from late October to early December. Being at the center of Bhutan, the valley hosts festivals throughout the year, offering travelers the opportunity to learn and experience the cultural heritage and customs of the locals.

Thimphu Philatelic Museum
A museum is always an ideal place to learn about a country's origin and history, and the Thimphu Philatelic Museum of Bhutan takes this experience to a deeper level, focusing on Bhutan's postal history and its unusual stamps. The museum opens from Monday to Friday between 9 am to 5 pm and on Saturday between 9 am to 12 pm. Visitors can closely observe many aspects of Bhutan's culture through artifacts, including rare sheets of mail, antique postcards, and vintage rubber cancellation stamps that hold significant value in the country's vibrant history.

Lobesa
Lobesa, a small town within the picturesque Punakha Valley, holds many delightful pieces of Bhutan's ancient history. For instance, the Chimi Lhakhang fertility temple, where many followers of Buddhism bring offerings, believing in its power to grant family success, healthy newborns, and prosperity. The temple's significance is associated with Lama Drukpa Kuenley, also known as "The Divine Madman," who established this sacred location centuries ago. Visitors can embody the prayers at Chimi Lhakhang, seeking blessings of good fortune and health.

Trashigang
Considered a hidden gem within eastern Bhutan, Trashigang boasts a rich culture and is home to the largest river in the country, Dangme Chhu. This district also features a sanctuary created to protect the migoi, a type of Yeti. Historically, the town served as a trading center for merchants selling their goods in Tibet, contributing to the modern support of the National Handloom Development Project. This project aims to keep the cultural textile tradition alive in Bhutan by providing jobs for skilled artisans and weavers who work with traditional Bhutanese designs.

Chele La Pass
Chele La Pass is a location that must be on your Bhutan bucket list. A beautiful mountainside situated 13,000 feet above sea level, it lies between Paro and Haa. Visitors can capture the natural beauty of majestic mountains, misty forests, wildflower fields, and a colorful array of birds. Being at such a high altitude, the air at the top is fresh, making it an ideal spot for a refreshing morning hike while listening to the soothing sounds of birds. Additionally, a trip during sunrise or sunset offers the opportunity to witness stunning views of Bhutan.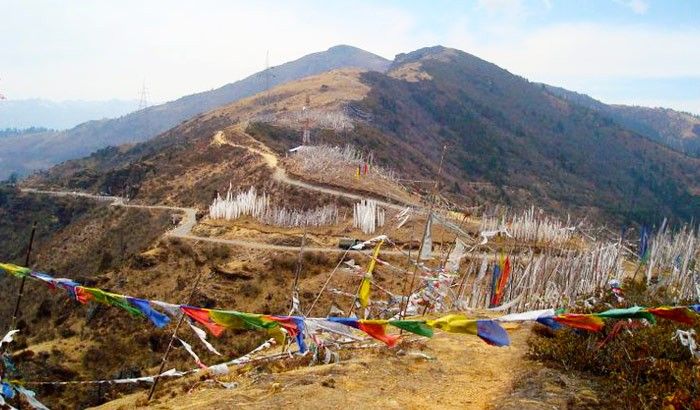 Related