The Art of Mixology: Craft Cocktails Inspired by Iconic Artists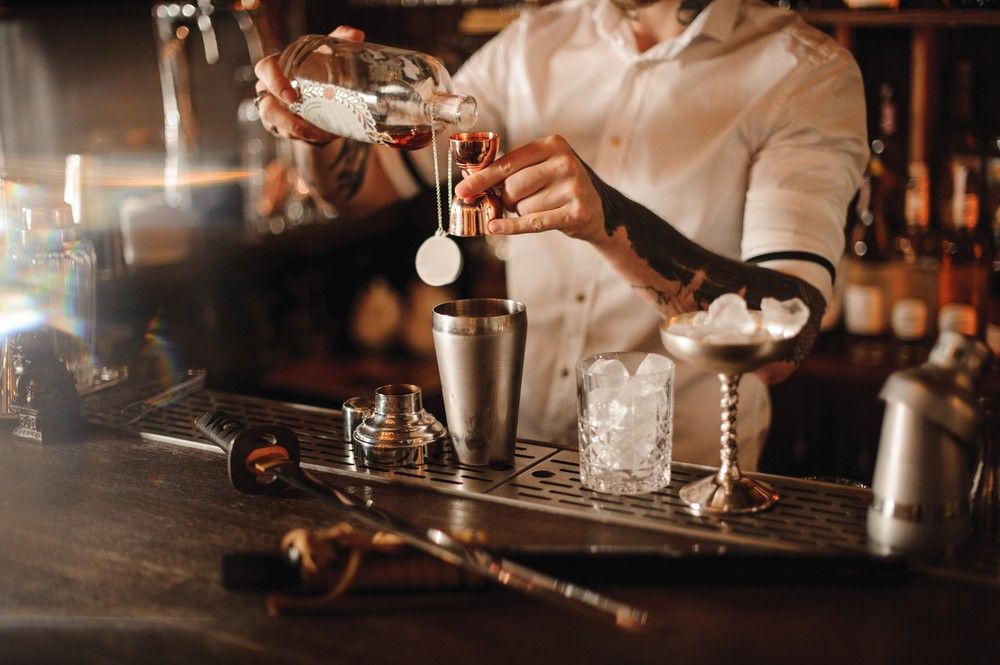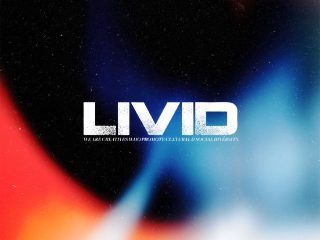 Art and Mixology
Exploring the captivating intersection of art and mixology, crafted cocktails emerged in the Roaring Twenties, transforming bartenders into symbols of elegance, innovation, and heritage, showcasing the creative passion of mixologists. These visionaries introduced diverse tastes like bitter, sour, sweet, and umami, popularizing craft cocktails and inspiring their own unique creations.
Over time, mixology evolved into an art form, with passionate enthusiasts investing in specialized barware such as modified mixers, glassware, and garnishes to elevate each drink. By combining different spirits like rum, whiskey, tequila, vodka, or gin, mixologists unleash a myriad of flavors, defining the artistic essence of mixology.
Valencia – Mixologist Marian Beke
In the contemporary world, craft cocktails have become synonymous with luxury and the ingenuity of renowned mixologists, who bring their exceptional visualization and flavor knowledge to the craft. Striving for harmony rather than dominance, these artists continue to impress with their incredible creations, earning admiration and influence for their magnificent concoctions. One such master mixologist is Marian Beke, hailing from Slovakia, whose journey from bartending in his home country to making waves in London has led him to create his signature cocktail, "Valencia." This remarkable libation earned him the prestigious title of winning the first-ever official bartender competition in Vienna around 1910. As you embark on a mixological adventure, you may find delight in trying the crafted cocktails of other renowned mixologists, each with their own fascinating stories to tell.
Ingredients:
Ice
¼ ounce apricot Eau-de-vie mixed with 1 ½ teaspoons sugar, or ½ ounce Apricot brandy
2 dashes of orange bitters
Juice of ½ large orange
3 ounces chilled Champagne
Instructions:
Fill a cocktail shaker with ice.
Add all the remaining ingredients except the Champagne and shake well.
Strain into a chilled flute and top with the Champagne.
---
Hanky Panky – Mixologist Ada Coleman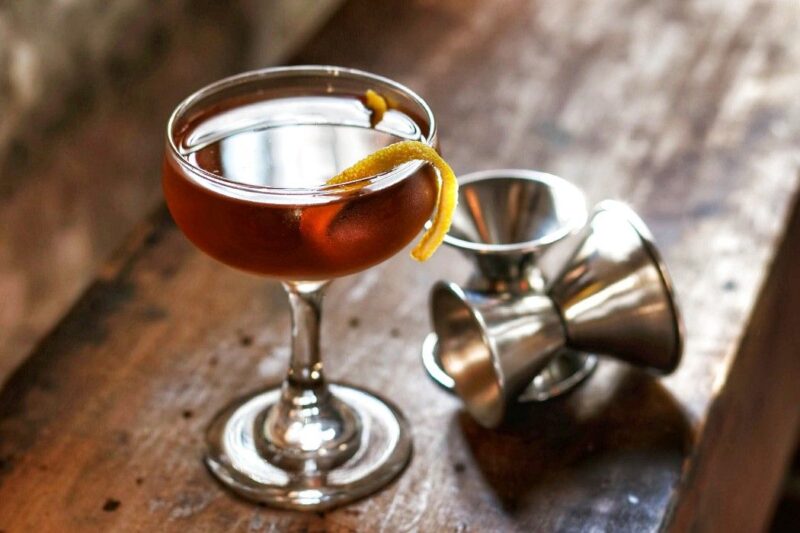 During the 1900s, Ada Coleman stood out as one of London's finest mixologists, making history as the female head bartender at the renowned Savoy American Bar. Her fame soared with the invention of the "Hanky Panky," the first-ever cocktail to feature bitter amaro as the star ingredient. The concoction's origin story sprang from a special request by actor Sir Charles Hawtrey for a potent drink, leading Coleman to craft a surprising libation that left him exclaiming it was "the real hanky-panky." Thus, the cocktail's name was born, immortalizing her creative prowess.
Ada Coleman's influence extended beyond her time, becoming a mentor to the esteemed bartender Harry Craddock, who featured many of her exceptional cocktails in his renowned cocktail book as a testament to her inspiration and respect in the industry.
Ingredients:
1 ½ ounces gin
1 ½ ounces sweet vermouth
2 dashes Fernet-Branca
Garnish: orange twist
Instructions: 
Add the gin, sweet vermouth, and Fernet-Branca into a mixing glass with ice and stir until well-chilled.
Strain into a chilled cocktail glass.
Garnish with an orange twist.
---
Maid in Cuba – Mixologist Tom Walker
Another notable mixologist, Tom Walker, amassed his success through a decade-long career behind the bar, culminating in victory at the prestigious Bacardi Legacy Global Cocktail Competition in 2014 with his signature drink, "Maid in Cuba." This triumph catapulted him into the limelight, earning recognition from various industries and media outlets like The Wall Street Journal and The New York Times. Walker's expertise made him a sought-after consultant for major brands, including Monkey Shoulder and Dewar, further cementing his significant impact on the art of cocktail crafting.
Ingredients:
2 ounces white rum
¾ ounce lime juice
½  simple syrup (1:1)
3 slices of cucumber
6 – 8 leaves of mint
¼ ounce Absinthe
Splash of Thomas Henry soda water
Instructions:
Pour absinthe into an ice-filling glass, top with water, and leave to stand.
Separately shake other ingredients with ice (Don't muddle the cucumber).
Discard the contents of the glass (The absinthe, water, and ice).
Strain the contents of the shaker into the absinthe-coated glass.
Top with a splash of soda.
---
Clara Bow – Mixologist Lynnette Marrero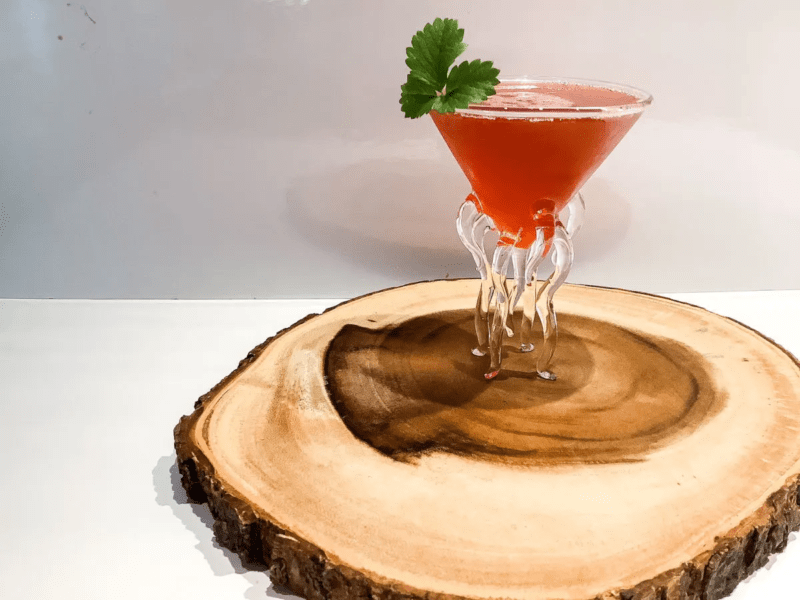 In New York City, the multifaceted Lynnette Marrero earned acclaim as a bartender, mixologist, and philanthropist, infusing her craft with a deep appreciation for Latin culture and rum. Known as a rum expert and ambassador for Zacapa Rum and Perrier Sparkling Natural Mineral Water, Marrero also made history by creating the pioneering all-female speed bartending competition, "Speed Rack." Her "Clara Bow" cocktail, inspired by the classic "New York Sour," showcases her innovative approach to mixology.
Ingredients: 
For the Grenadine:
16 ounces of pomegranate juice
8 ounces of demerara sugar
3 – 4 orange peels
For the Clara Bow cocktail:
½ ounce Grenadine
½ ounce St. German elderflower liqueur
¾ ounce fresh lemon juice
1 ½ ounces bourbon
5 – 6 mint leaves
Garnish: Mint sprig
Instructions:
For the Grenadine:
See Also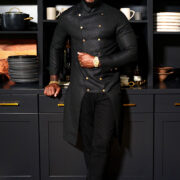 Combine pomegranate juice and demerara sugar in a saucepan and place over medium-high heat.
Stir until the sugar has completely dissolved, about 5 minutes, and set the pan aside to cool.
Express the oil from the citrus zests into the pan, and drop the peels into the liquid.
Once cool, remove the peels from the liquid and store the grenadine in an airtight container in the refrigerator for up to 1 month.
For the Clara Bow cocktail:
Combine all cocktail ingredients except the mint sprig in a shaker. Add 4 – 5 ice cubes and shake vigorously.
Pour the contents into a coupe glass.
Garnish with a mint sprig.
---
Credo Sour – Mixologist Monica Berg
The talented mixologist and bartender, Monica Berg, possesses a unique ability to blend the delectable flavors of food and drinks, resulting in extraordinary cocktails like the Breakfast Fizz, Vintage Vesper, and Rumbullion. Her inventive "Credo Sour" stands as a testament to her creative use of unconventional ingredients, such as whey cordial in lieu of lime and lemon. Her remarkable creations and experience earned her the prestigious Altos Bartender's Bartender Award at "The World's 50 Best Bars," marking her as the first female bartender to receive this accolade.
Ingredients:
For the Whey Cordial:
1000ml kefir whey
500g caster sugar
20g malic acid
For the Credo Sour cocktail:
½ ounce vodka (Absolut Elyx)
½ ounce aquavit (Linie)
1 ounce Cocchi Americano
1 ounce whey cordial
Instructions:
Combine all the ingredients for Credo Sour and whey cordial in a shaker.
Refrigerate when shaken completely.
Pour the contents into a glass.
Each of these exceptional mixologists brings a distinctive touch to the world of crafted cocktails, leaving a lasting impact on the art and innovation of mixology.
---
Related