Bridging Gaps in Queer Storytelling, Q&A with Adomako Aman about his short film, PEACE.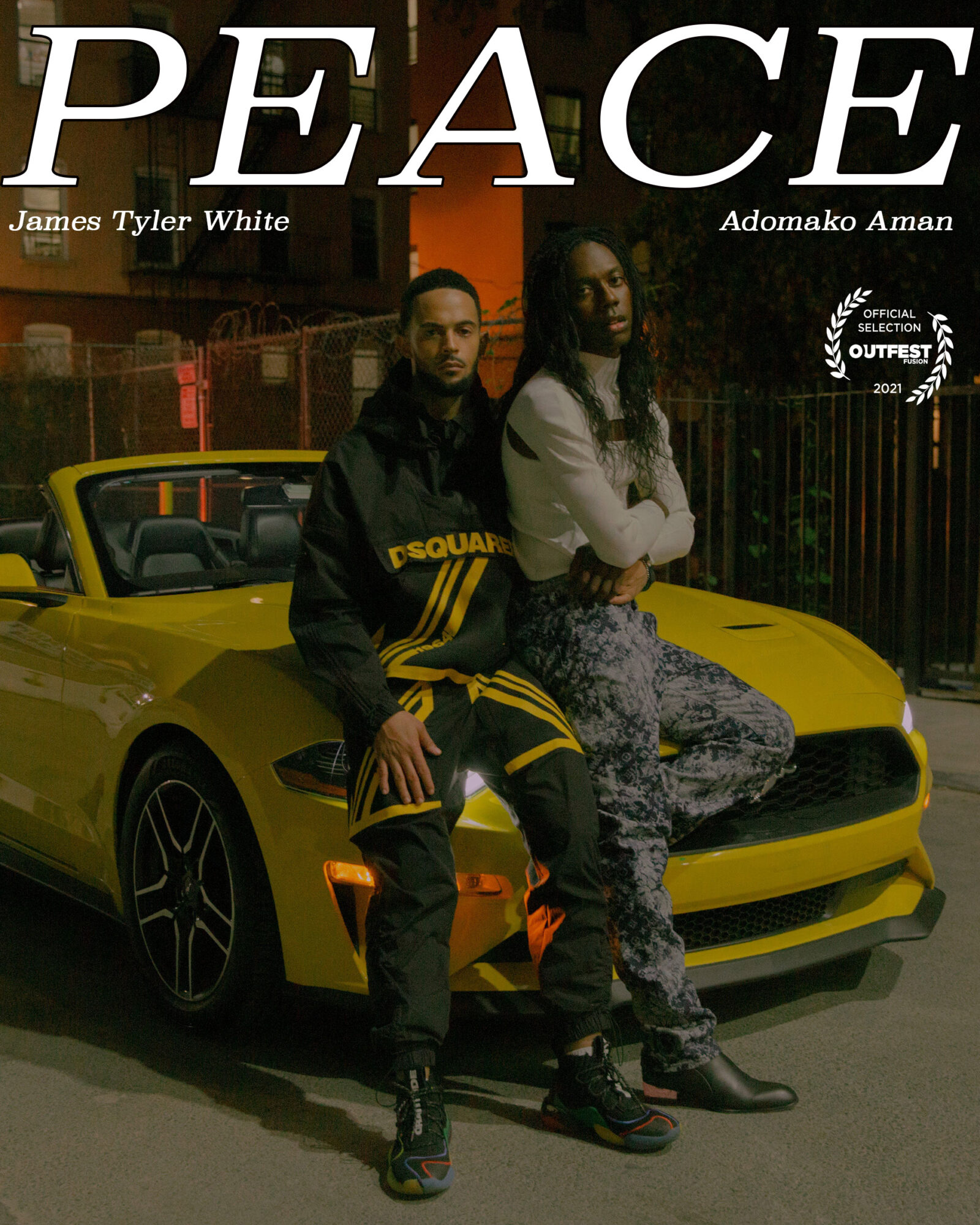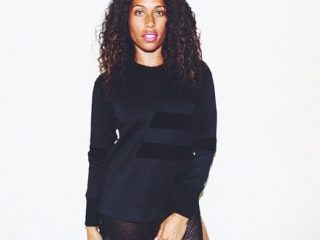 Heather Perry
Heather is a photographer and writer obsessed with fashion-y things…
Adomako Aman, I met him years ago while shooting in the trenches of New York Fashion Week. I was instantly drawn to his charisma, impressed with his talent, and inspired by his motivation. Over the years, these feelings never faltered, and I knew great things were ahead for him. I've watched his talents evolve over the years. From shooting fashion to creating documentaries, Aman's skillset has also developed into being in front of the camera as an actor. His versatility composed with a unique point of view has led to compelling creative projects.
This has led to his latest project, PEACE, a short film aiming to explore, and bridge gaps within Queer storytelling. Aman wore many hats within this venture from writer, casting director, actor, and stylist. Here is our Q&A to find out more about this project, his story inspiration, and what it takes to stay persistent and turn your ideas into reality.
Can you give us a quick summary of the film?
PEACE is a love story film that dives into the complexities of a down-low relationship and explores what it truly means to be at peace.
What was your inspiration for this project?
I'm always finding myself so surprised how this story is not commonly told. It's important for me to tell it because I've been through some of these experiences in the past and so have a lot of LGBTQIA+ people too. I'm interested in talking to us and those who are interested in knowing & learning about us. Because of this huge gap within Queer storytelling, I'm interested in adding my own taste to our narratives which constantly inspires me.
Why do you want to tell this story?
Because it's such a specific narrative that's not often told and it's time that there is space made for Gay black men to feel, believe, and understand that they too can be the center of their own universe.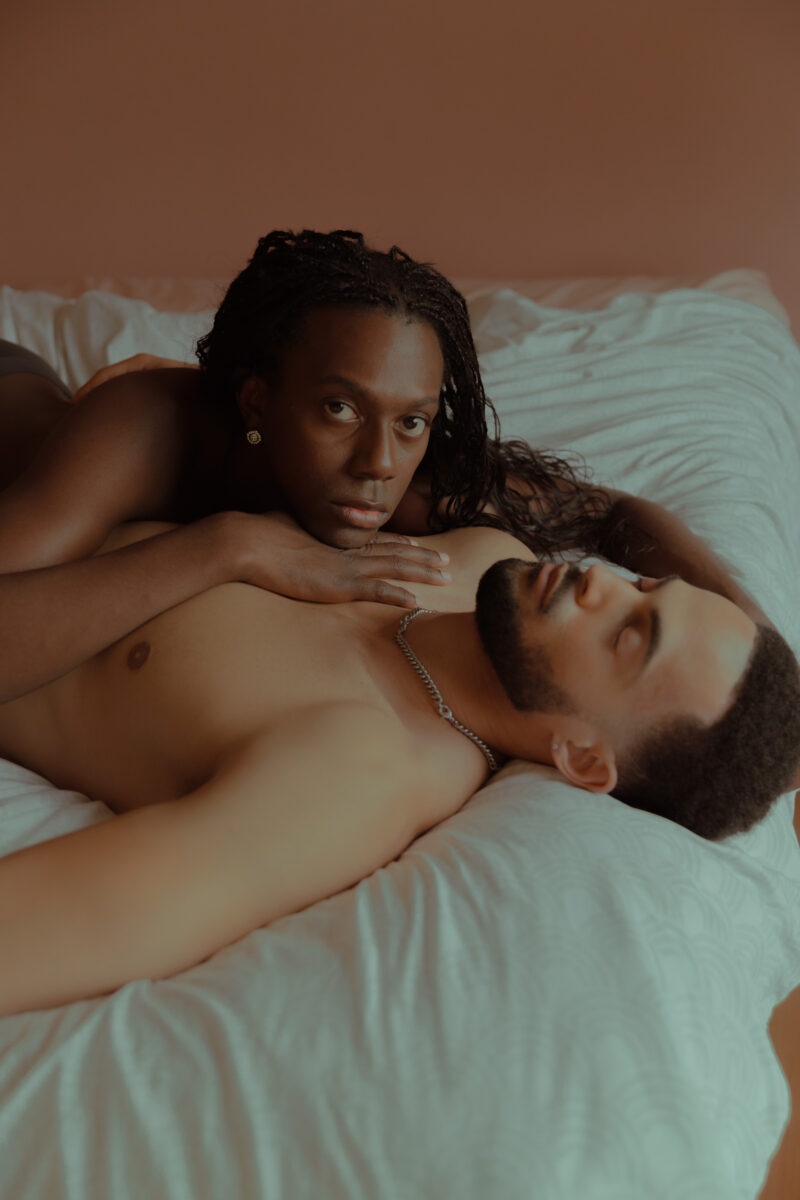 Can you talk about how you funded this project and any advice for people looking to fund their creative projects?
In the beginning stages of the pandemic, something told me to save as much money as I could because I was going to get ready to do something special.  That special thing came along around May when I started formulating ideas of what I would write about next. A lot of people believe because of the style of my content I have this secret executive producer or sponsor that throws in support. All of my projects to date come from my devotion to storytelling and making sure my audience is captivated in the ride I take them on. I've invested in myself for each and every project and every time I premiere something. I encourage people to always look at themselves as an investment worth buying stock into.
How long from the beginning to the final product did this project take to execute?
I started working on the script in May and by July a national casting search for Daniel began. By September we had confirmation on full talent and in October we did a two-day shoot for the film.
What were some of the hurdles you encountered in making your vision come to life?
Casting was the biggest hurdle. I had to look through hundreds of potential talent, and I hate having to deal with the technical stuff that involves. It was additionally complicated because I was looking for something so specific. I'm truly glad that things came together in the end. I definitely will be hiring a Casting Director the next time around lol.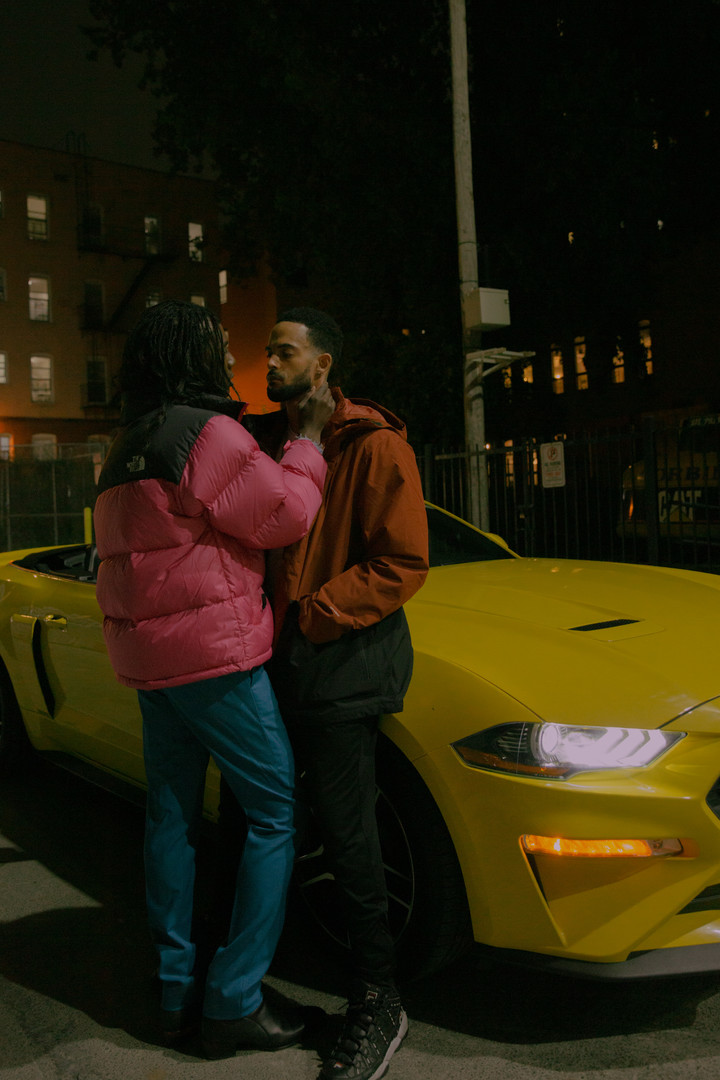 What were some of the lessons you learned throughout this creative process?
I've learned that I'm a boss, that I am a funnel of resources and to never be afraid to communicate what it is I want. Before this project, I've always felt that I'm just bringing creatives together to bring forth my vision but now it's become more than that for me. I want to continue being a beacon of opportunity especially to those who feel underserved in cinema & television. I want to continue making space for people like me and those who are allies to people like me.
It's always amazing when brands support projects such as yours. Can you talk about the brands that supported this project? (Wardrobe, etc)
Another thing I worked on for this project was styling. It was important that the characters felt like people you might know but still in the midst of fantasy. We had brands such as Kangol, The North Face, MeriaGold, and Telfar to support with looks among other recognizable names. The wardrobe itself told stories of their own and about who these characters are.
What do you want people to walk away with after watching your film?
I really do enjoy having people walk away with their own ideas. I began to understand that once I've created something and it becomes for public consumption I no longer control the narrative. It belongs to many different people and how they see fit. But generally, I want people to understand that we all help move this earth round and that if we fail our community we then fail ourselves. We all can only win together.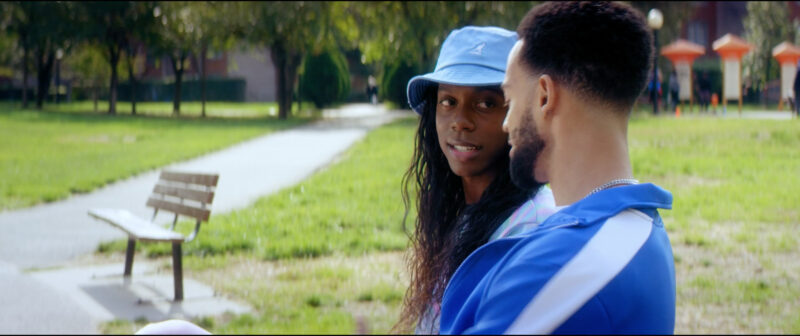 Can you talk about the film festival your film was selected for?
PEACE made its world premiere with OUTFEST FUSION presented by NBC Universal. 
What is next for you and your creative visions?
Folks can be on the lookout for  Brian "Bambi" Grimotes to host a virtual event for the premiere of PEACE on my site. This includes a performance by Cakes Da Killa, the film PEACE along with a Q & A with Bambi & audience members discussing the film with me on June 4th.
Announcements & tickets can be found here. 
Click to watch the trailer to PEACE. 
Related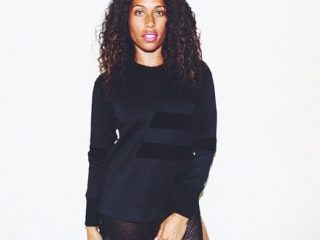 Heather Perry
Heather is a photographer and writer obsessed with fashion-y things and getting on planes. Follow along as she shares her adventures in travel and fashion paired with her love of photography, and the written word.