Spring into Jump Skincare for Athletes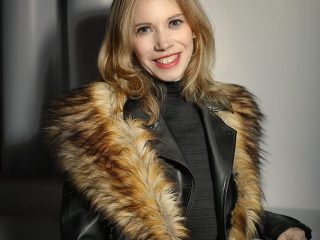 Jump Skincare 
Skincare for athletes? I was curious to try some of the Jump Skincare products before and after my runs. What I love  the products are cruelty-free, paraben-free, and organic.
As an avid runner, I  did a test-drive before and after my workouts, and found my skin felt and looked healthier.  My skin also had a glow after using the products  for about a few weeks. I followed the skin care regime by cleansing, toning, moisturizing and used the serum.
In a Q&A Dr. Steven Hacker, regarded as a top dermatologist, and co-founder of Jump shares how the idea came about, and why his skincare is good for athletes.
Q: How did the idea come about and what has the feedback been like?
A: The idea came about when my son in college who is a fitness fanatic, and works out very hard, was noticing how his acne was worse with working out and overall his skin looked worse. As a dermatologist, I formulated and designed cleansers toners and various other products that specifically addressed his post workout skin care problems. He followed these recommendations, use these products and of course his skin looked much better. I use this same approach on many of the professional athlete patients in my practice and saw great results.
After seeing the difference consistently in the skin of super active individuals when using this approach, my son and I felt there was a need to help other super active people with skin problems and to create a skin care line formulated just for athletes and super active people. The feedback has been excellent, you can see the reviews online and our reorder rate is over 90% with the majority of all of our users continually reordering product.
Q: How are the products different from others?
A: The results are fairly quick within a matter of weeks. Our Products are much different from routine skin care products as they have been specifically formulated with ingredients that deal with and combat all the critical issues surrounding post workout skin problems. This would include appropriate natural exfoliators to remove Sweat and grime and oils to reduce breaking out and remove the bad sweat before and after working out, toners and serums containing antioxidants to deal with free radical damage associated with post workout changes. These free radicals have been shown to damage the skin and antioxidants are critical. We also include Collagen, hyaluronic acid and elastin to deal with structural changes in the skin that results from pounding, repetitive jumping and working out and running. Each step of the Jump skin care line contains unique special ingredients that when formulated together Dr. Hacker knew he would achieve superior results specifically targeted to the needs of our athletes and their skin conditions.
Jump's ingredients, when used together, synergy occurs and results are amplified geometrically as we formulated Jump to contemplate the timing of use before and immediately after working out, this is before sweating and after exhaustion, at our most susceptible time, when pores are dilated, vascularity enhanced, and skin substrate primed.
Q: What are the benefits?
A: Improved overall appearance of the skin, reduce signs of aging that often happens with intense working out, reduce breakouts associated with intense working out, reduced appearance of tired skin and blemishes.
Q: Is it for all athletes from running to soccer?
A: Yes this is for all athletes of any sort from individual to team sports from cyclist to dancers- any athlete that is super active. They will all benefit
Q: Is there anything else you like to add?
A: Yes until now there was not any awareness of the negative effects on the skin from working out. As the founders of Jump skin care, we encourage activity and stress the importance for individuals to maintain a healthy lifestyle and regular workouts. As a dermatologist and cofounder of Jump, it is important for me to encourage an active healthy lifestyle to my patients. But more importantly for them to understand and be educated about exercise's deleterious effects on their skin so that they may realize the negative effects of their activity on their skin. We can help and Jump skin care products can reduce their acne, premature aging, and overall appearance of the skin.
Related