Gift of Beautiful Skin With The Best At Home Devices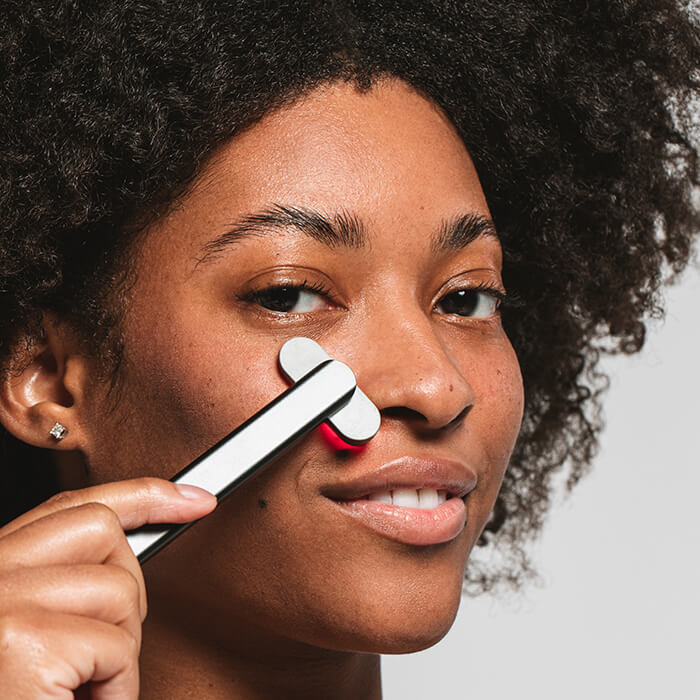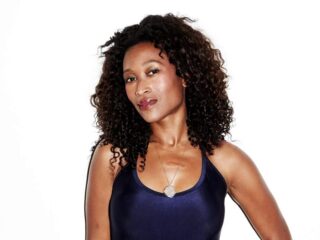 Jill Goldsberry
Jill has been in the media and communications industry for…
The Beauty Gift Guide
Holiday parties and getaways are all part of the excitement of the season. After the last three years, we deserve to enjoy some glammed-up fun!
Here are some thoughtful ideas to give that special lady or best friend to keep glowing.
The current darlings of high-tech beauty tools are anything with an LED component. LED therapy provides exceptional benefits when added to your skincare routine. Above all, there is a laundry list of skin concerns from acne, inflammation, fine lines, and hyperpigmentation.
LED light uses low infrared light to stimulate collagen production.
Meanwhile, in order to understand how these work, we asked the creatives at Dermabeam, a premium LED therapy company.
LED light therapy masks emit different wavelengths of visible light. The wavelengths of light absorbed by the mitochondria in our cells produce more cellular energy. For instance, this energy is then used to repair and rejuvenate the skin and body, which are made up of trillions of cells.
The most commonly used spa light therapies are red and blue, which hydrate the skin and promote collagen production. Note there are no UV Rays to worry about here, either.
Microcurrent toning has been all the rage for a few years, and its benefits include lifted and toned skin and deep facial muscle toning. Think sagging jowls and eyelids; nobody is here for that. Here are three devices that give the gift of glow, ranging from affordable to luxurious.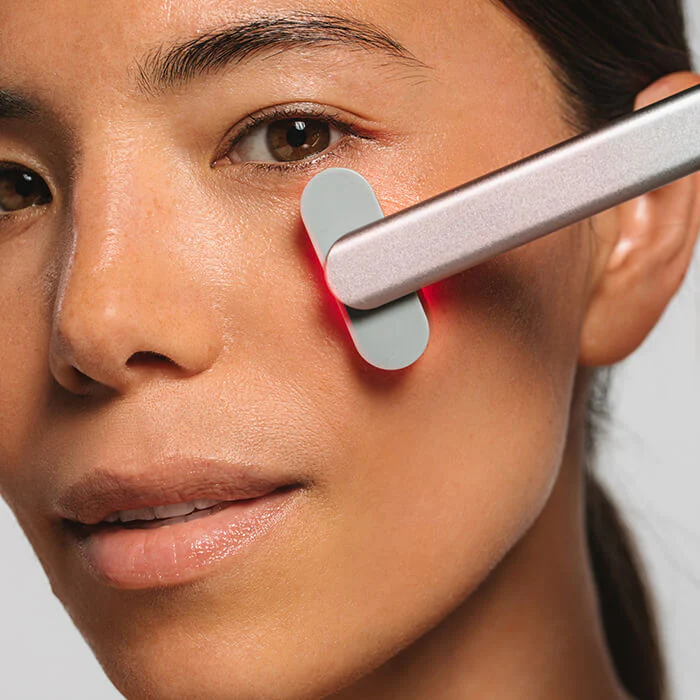 Solawave
One of the newer devices on the market is the Solawave Advanced Skincare Wand. It's a 4-in-1 tool that provides multiple benefits for the skin. That amount of technology in one device sets Solawave apart from the others. This is the perfect starter device for beauty lovers on the go. It has a sleek design and is very easy to pack for traveling.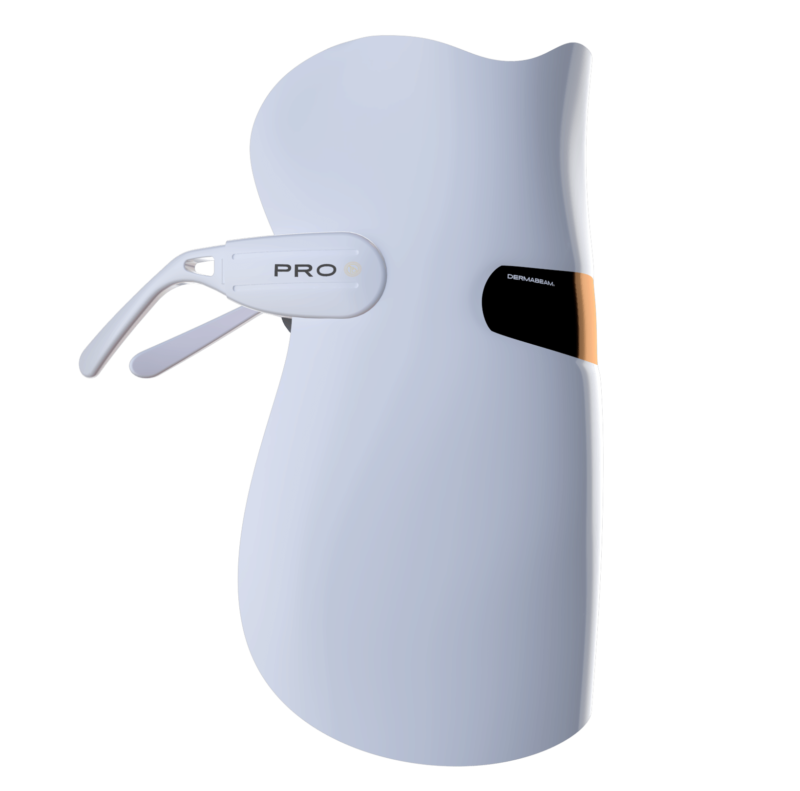 Dermabeam
Your man or best friend will appreciate the luxurious Dermabeam Pro LED facial mask. Once you get past walking around looking Jason-Esque from Friday the 13th, you can relax and enjoy the benefits. Help a loved one lean into this era of Pro-Aging with the Dermabeam Pro for everything from collagen stimulation, acne scar healing, hyperpigmentation, inflammation, and more with the professional grade LED that energizes skin cells with 117 LEDs and seven colors.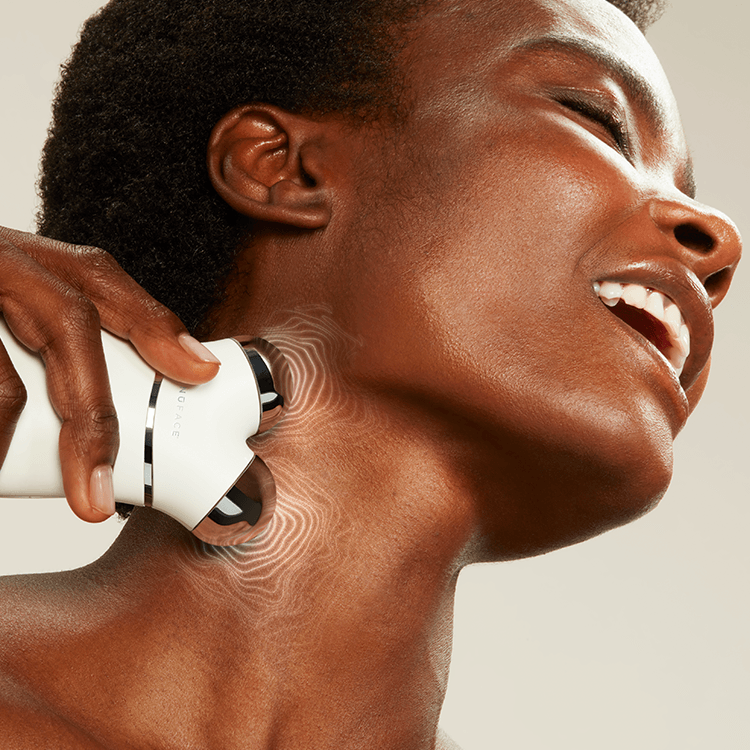 NuFace
NuFACE  TRINITY+ device celebrities and influencers praise. We saw it at NYFW this year behind the scenes at the Revolve Gallery, prepping the models.
What does it do? By using their special gel activator for the first 30 days, the Trinity+  has been created by a legit aesthetician to tone and hydrate the skin. Gift your OG beauty friend this; she will love you for life!
Related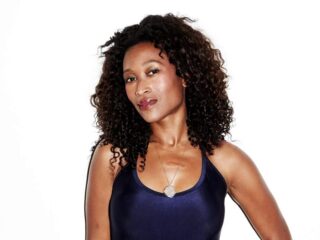 Jill Goldsberry
Jill has been in the media and communications industry for 15 years. She has contributed beauty and wellness articles to Women's Health online, Heart & Soul, DivaGals Daily.com, and Black Yoga Magazine. She has been featured beauty blogger in Oprah magazine, Essence, The Just Ask David Podcast, and 17magazine. On air, she has co-hosted segments for StyleMusicTV covering brands like Havaianas, Kiehls, Tribeca Film Festival, and Choice Eats annual foodie festival. Off duty some of her favorite things include time for self-love with long beach days, bike rides working out, and taking trips that encompass wellness and adventures whenever it's possible.