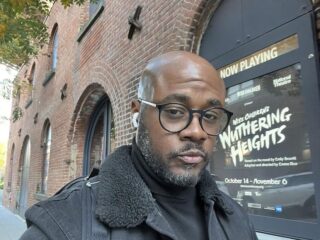 Daniel Watson
Founder - A self-driven entrepreneur within the creative and technology…
Discover opulent silhouettes, faux leather allure, and denim inspired by the late '90s in H&M's Fall 2023 collection.
H&M's Fall 2023 collection intertwines the opulence of Baroque aesthetics with a contemporary neo-noir twist. Channeling the late 1990s, it marries power shoulders, sleek silhouettes, and elongated lines, showcasing a compelling range of robust suits, elegant gowns, and statement tops.
Each piece is elevated to the extraordinary, featuring sheer fabrics, delicate lace, provocative lingerie-inspired details, and lustrous pearl embellishments. A neutral color palette of blacks, silvers, earthy tones, and off-whites maintains an air of sophistication throughout.
Launching worldwide on September 14th, this collection embodies a fusion of the past and present, seamlessly blending the romance of Baroque with a fiercely modern spirit. Embrace the contrast of power suits and leggings with billowing ruffles, oversized tie-neck tops, and wide-leg jeans. Transparency plays a pivotal role, invoking a sensual allure through the inventive use of lingerie details, set against the sleekness of faux leather and intricate embellishments.
Eliana Masgalos, Concept Designer at H&M, sheds light on the collection's inspiration, stating, "Our main muse for this collection was the captivating world of visual cinema. It's a tasteful fusion of historical elements, reinterpreted with a contemporary vigor. This is our modern take on romanticism."
Key pieces within this enchanting ensemble include impeccably tailored trouser suits, graceful long dresses, maxi denim skirts, and embellished tops. These feminine details are juxtaposed with edgy studded accessories and bold metal-detailed shoes. A subtle equestrian influence adds grounding touches, as denim and hoodies infuse a dash of street-style edginess.
Make sure you check out H&M on September 14th in stores and online.
Related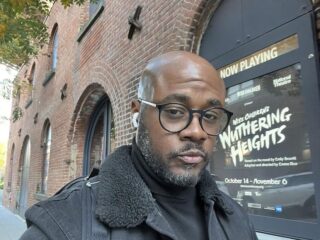 Daniel Watson
Founder - A self-driven entrepreneur within the creative and technology industries. His motto is that professionals in every field, especially creative design must be aware of the constant changes within a demanding industry to possess the flexibility and imagination to stay ahead of the trends.