Unveiling the Innovative Force: Exploring NRVLD's Impact on Community Dynamics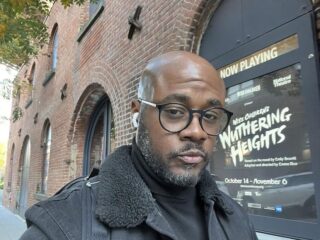 Daniel Watson
Founder - A self-driven entrepreneur within the creative and technology…
Up Close with NRVLD Founders: Shaping the Future of Community Interaction
NRVLD, an acronym for "Unrevealed," stands as a beacon of forward-thinking community dynamics. Through immersive experiences, it bridges the gap between leaders and influencers, fostering collaboration, education, and collective inspiration. In this insightful interview, we delve into NRVLD's journey, motivations, and the remarkable impact it has on communities.
NRVLD's Founding Vision and Unconventional Approach
Pavan Bahl, Uzo Udu, and Dale Moss form the visionary trio behind NRVLD. Their brainchild emerged from a timely opportunity – programming The Kimpton Surfcomber Hotel for Miami Art Week 2021. Their motivation was fueled by the desire to create a space where leaders could engage in quality conversations, entertainment, education, and wellness experiences. The key was to offer an environment where work and pleasure effortlessly merged.
To achieve this, NRVLD's founders realized that a curated community approach was essential. By partnering with aligned groups, they transformed the hotel into a hub of private events, attracting collaborative-minded individuals. The emphasis on music, art, entertainment, and content retention ensured that attendees immersed themselves fully in the experience.
Diverse Offerings and Collaborative Synergy
NRVLD's schedule is a masterpiece of carefully planned activities. Mornings kickstart with celebrity-led wellness sessions, followed by an array of pool parties, workshops, DJ sets, and more. Content takes center stage in the afternoon, featuring renowned podcasters and educators. Evenings come alive with private dinners, stage entertainment, live music, and vibrant art creation. Notably, NRVLD extends its offerings to approved communities, fostering customization and inclusion.
The organization's collaborations are equally impressive, including names like Deepak Chopra, Alexis Ohanian, Pitbull, and the Keith Haring Foundation. The breadth of partnerships underscores NRVLD's resonance with diverse communities.
The Synergy of Expertise: Collaborative Production
NRVLD's uniqueness is a reflection of the diverse expertise brought by its founders' companies. Bellwether Culture excels in B2B relationships and media production. UZO Media Productions focuses on creative design and hands-on production, while Moss Martin Media boasts large-scale experiential marketing acumen. These synergies guide NRVLD's programming, artistry, and wellness endeavors.
Inclusion as a Core Principle
NRVLD's commitment to diversity and inclusion goes beyond strategy—it's intrinsic to its identity. Their attendee profile's diversity is a natural result of shared values and longstanding relationships. Notably, the property features prominent symbols like BLM, LGBTQ+, Ukraine, and American flags, offering a visual reminder of the community's core values.
Future Horizons and Endless Possibilities
The future of NRVLD is marked by bold endeavors. The launch of a private dinner community precedes NFT.NYC, while Miami Art Week remains a focal point. The organization's expansion aspirations extend to the West Coast, Europe, and the Caribbean, propelled by meaningful collaborations.
See Also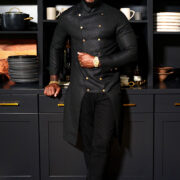 NRVLD's legacy is one of risk-taking, innovation, and community-building. As the founders continue to weave their tapestry of immersive experiences, their commitment to diversity, collaboration, and transformative gatherings remains at the forefront.
Join us in discovering NRVLD's transformative journey, where immersive experiences redefine community dynamics during Miami Art Week. Learn how this innovative concept reshapes collaboration, creativity, and inclusivity.
Related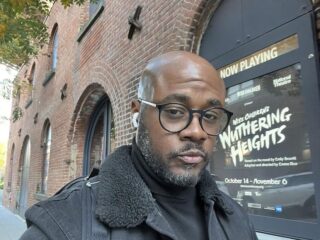 Daniel Watson
Founder - A self-driven entrepreneur within the creative and technology industries. His motto is that professionals in every field, especially creative design must be aware of the constant changes within a demanding industry to possess the flexibility and imagination to stay ahead of the trends.