Upclose With Chef Darian Bryan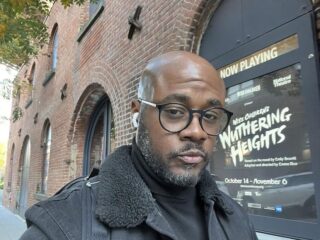 Daniel Watson
Founder - A self-driven entrepreneur within the creative and technology…

Chef Darian Bryan With A Unique Blend Of Jamaican Heritage
An exclusive interview with Chef Darian, a culinary artist who brings a unique blend of Jamaican heritage and creative flair to the world of gastronomy. From humble beginnings on Bratts Hill in Jamaica, where food brought a large family together, to captivating dining experiences and appearances on national TV, Chef Darian's journey is nothing short of inspiring. Join us as we delve into his background, the challenges he's faced, and his vision for the future of cuisine in this intimate conversation with the rock star chef himself.
Can you tell us about your background and how you became a chef?
I grew up on a small hill called Bratts Hill in Jamaica, which is located on Salt River Road, Clarendon. We didn't have electricity or running water, and I lived in a house with 23 people. Food was the only thing that brought us together. At the time, my grandmother was the cook for the house, and my mom owned and operated a "cook shop," a little takeout restaurant. Ever since I can remember, I was helping her in the cook shop, but it wasn't until I was 12 that I truly got into cooking. I started by assisting her in preparing meals for the neighborhood folks. When I turned 15, my mom left Jamaica, and I took over the cookshop. I became responsible for my grandparents and younger sister while living with my older sister Stephanie, though she's rarely home due to her demanding work schedule. I remember experimenting with the weirdest food on my sisters, and grandparents, and seeing the joy on their faces. That's when I decided I wanted to become a chef because of how food has the power to make people happy.
Shortly after, my mom filed for me and my younger sister Tiffany to come to the US. I ended up in Buffalo, New York because one of my sisters was living there. She enrolled me in culinary school, where I also started my own program called "The Caribbean Cuisine" because Caribbean food wasn't being taught in the curriculum, and I wanted to introduce something new. It was during culinary school that I met my wife. She was a guest who asked me a question about the food, and she fell in love with my accent (laughs). I used to go back to Jamaica to teach every semester. My very first job in the US was at Denny's, where I learned a lot about American food, like pancakes, bacon, and moons over Miami, which were all new to me.
I also pursued a bachelor's degree in hospitality at Buffalo State, which provided a focus on the business side of what I do, covering management and legal issues. At first, I wasn't a fan, but I'm glad I did it because it taught me a lot about business.
What is your philosophy when it comes to cooking and creating new dishes?
My philosophy when it comes to cooking is simple: stay clean, look good, cook good, smell good, and stay sharp, as the entire package matters to people. I want to redefine the image of chefs, bringing them from the back of the house to the front. Chefs are like rock stars, and they deserve more credit. We take raw ingredients and turn them into something magical.
How has your Jamaican heritage influenced your cooking style?
My Jamaican heritage has been a significant influence throughout my career. I learned all the Jamaican classics from cooking in Jamaica and the techniques of authentic Jamaican cuisine. When I cook other cuisines, I like to infuse Jamaican flavors into them. That's why I'm planning to open a Jamaican fusion restaurant, combining various culinary styles. You can always expect vibrant colors and bold flavors in my dishes.
You've gained quite a following for your pop-up events and private dinners. What's your secret to creating a memorable dining experience?
My secret to creating a memorable dining experience is showing my guests that I genuinely care about them. I walk around before and after every dinner, shaking everyone's hand, looking them in the eye, and thanking them for coming. I like to explain what I'm cooking and why I prepare it the way I do. Building a genuine relationship with my guests beyond business is essential to me. I take an interest in their families and their lives in general. And of course, I'm a showman. I love to entertain, sing, and dance for them while I'm cooking (laughs).
Can you share with us some of the challenges you've faced as a chef, especially as a Jamaican chef in Buffalo, NY?
When I first came to Buffalo, NY, I faced several challenges. The language barrier was significant; people had a hard time understanding me, especially in school. Additionally, it took time for people to trust a black chef to cook French, Italian, and other cuisines for them. I often faced questions about my prices and why they should pay that much, even when they knew I provided something unique. Sometimes, people mistook me for the DJ at dinner parties, despite wearing my chef jacket. As a black chef in Buffalo, NY, I had to work twice as hard to gain trust and recognition.
Your new dining concept, "The Plating Society," is a unique approach. Can you tell us more about it and what inspired you to open it?
"The Plating Society" is a boutique for chef services where we host a wide range of events, including dinner parties, filming, product shoots, cooking classes, birthday parties, and bridal showers. Each event gets a custom menu and wine pairings. I wanted a space where I could do my filming and also host dinner parties. The inspiration came from hibachi cooking. When I first encountered it, I was fascinated by how the chef was like a rock star, entertaining the guests with fire and exuberance, shouting "Sake, sake." I was inspired to bring that level of excitement to my cooking. Additionally, my wife, Jessica, who is now my manager, played a significant role in the concept's development. We started with pop-up restaurants, which eventually led to "The Plating Society."
What advice would you give to aspiring chefs who want to make a name for themselves in the culinary industry?
My advice to aspiring chefs who want to make a name for themselves in the culinary industry is to put in the work. It's going to be long hours with not much pay at first. Be a sponge and absorb as much knowledge as possible. Don't worry about the money at this stage. Focus on gaining knowledge and working on yourself tirelessly. Formal education will only teach you so much; it's what you do with that knowledge that matters. When I was in culinary school, I would go home and practice every day after class. How bad do you want it? Don't expect instant riches or fame; success takes time and dedication. It took me 10 years to reach this point.
What has been your most memorable moment or achievement as a chef so far?
My most memorable moments and achievements as a chef so far include my first national TV interview on CBS's "Saturday Morning," followed by two appearances on the Food Network. Additionally, I consider cooking for NFL players all over the country as a significant achievement.
You're known for your signature fedora hats and chef jacket styles. Can you tell us more about how you approach fashion in the kitchen?
My approach to fashion in the kitchen is rooted in my Jamaican culture and background. We value being "clean" in Jamaica, so I've always taken that approach, both in and out of the kitchen. I didn't want to be just another chef wearing the same old jacket and hat. Hence, I designed my custom-made chef jacket, known as the "Chef's Tail," to stand out. I want to be recognized as the most fashionable chef ever, always pushing for the next level. Some chefs appreciated and respected my style, while others questioned it, suggesting that I shouldn't dress like that in the kitchen. But the fedora hat is a reflection of my street look, and I bring it into the kitchen. For what I do and the clients I serve, I refuse to be just average; that's why I dress up. I want to be able to leave one of my private dinners and head straight to a party because I'm already dressed for the occasion (laughs).
Finally, what's next for Chef Darian? Are any exciting projects or collaborations in the works?
The next step for me is opening a Jamaican fusion upscale restaurant here in Buffalo, New York. Simultaneously, I'm working on getting featured on more food network shows. I have many aspirations, but I'm taking it step by step, knowing that with God's help and the support of my wife, I'll achieve my goals.
Related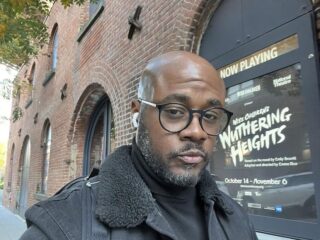 Daniel Watson
Founder - A self-driven entrepreneur within the creative and technology industries. His motto is that professionals in every field, especially creative design must be aware of the constant changes within a demanding industry to possess the flexibility and imagination to stay ahead of the trends.