Sculptural Black Takes the Throne in H&M Studio's A/W 23 Collection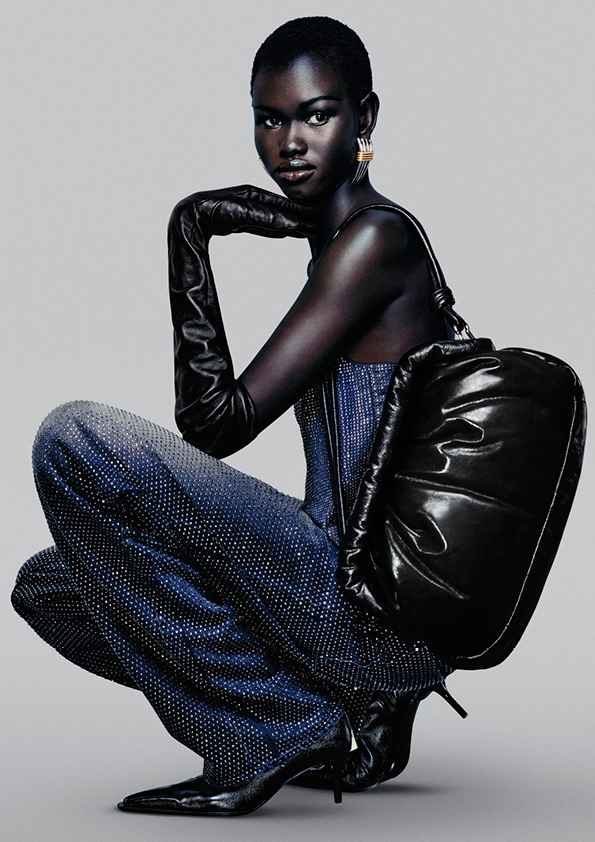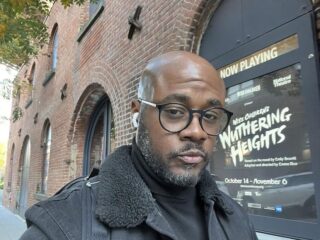 Daniel Watson
Founder - A self-driven entrepreneur within the creative and technology…
Bold, audacious, and impeccably tailored, H&M Studio's A/W23 collection sets a new style standard.
Embracing a fresh aura of dark allure, H&M Studio unveils its Autumn/Winter 2023 collection. Drawing inspiration from fashion's penchant for the captivating elegance of black, combined with silhouettes that eloquently convey restraint, this collection captures the raw sophistication reminiscent of heroines from film noir. Characterized by its definitive, bold, and impeccably tailored elements, the ensemble harmonizes sharp suiting and structured outerwear with embellished wardrobe essentials and refined accessories. The H&M Studio Autumn/Winter 2023 collection will be exclusively available at select stores and online at H&M starting September 28th.
"H&M Studio stands as our paramount, avant-garde offering. This autumn, our design team has curated a collection that exudes practicality while retaining a poetic essence. Premium craftsmanship underscores the entire collection, which encompasses tailored pieces, outerwear, and ornate denim that will captivate you instantly and remain cherished staples for years to come." Ann-Sofie Johansson, Head of Design and Creative Advisor at H&M.
The collection's focal pieces are meticulously designed to captivate the discerning eye. For daytime elegance, a tailored black maxi coat, cinched at the waist, evokes a sense of feminine allure and timeless charm, complemented by a crisp white shirt adorned with an oversized bow. Transitioning to evening allure, low-slung jeans adorned with champagne-hued rhinestones are paired with a coordinating jacket, casting a spellbinding effect. Also, commanding attention is a black A-line mini dress featuring a razor-sharp white collar. Accessories introduce an air of sophistication, featuring sleek Nappa-leather boots and statement jewelry. Among the highlights, a plush cushion-clutch bag, a cherished piece resurrected from the H&M Studio archives, has been reimagined for the autumn season in supple black leather. Notably, the collection champions resilient, premium fabrics, with a substantial portion sourced sustainably, including recycled polyester and Tencel.
"This season, our design team sought inspiration from the enduringly sophisticated style of heroines from horror films, embodying an unwavering elegance regardless of the eerie circumstances. We endeavored to encapsulate that poised appearance with pieces that exude refinement, yet maintain the practicality for seamless transitions across various occasions and seasons." Linda Wikell, Concept Designer at H&M Studio.
A Decade of H&M Studio Excellence H&M Studio stands as H&M's epitome of cutting-edge, avant-garde fashion. Introduced in 2013, these biannual collections are meticulously crafted in-house by a dedicated design team within H&M's Stockholm atelier. The Autumn/Winter 2023 collection marks a significant milestone, celebrating a decade of H&M Studio's influence and heralding a new chapter for these limited-edition collections. In an expanded scope, H&M Studio will now embrace a creative framework that encompasses multiple limited-edition collections annually, with numerous releases throughout each season.
Related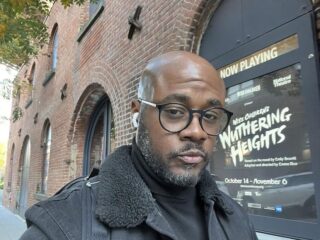 Daniel Watson
Founder - A self-driven entrepreneur within the creative and technology industries. His motto is that professionals in every field, especially creative design must be aware of the constant changes within a demanding industry to possess the flexibility and imagination to stay ahead of the trends.