NYFW Meets Academia: NYU Students Transform Classroom into High-Fashion Runway

Mahrukh Shaikh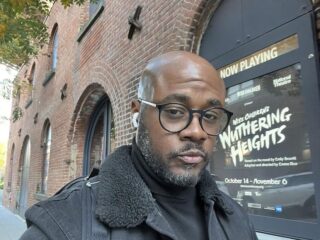 Daniel Watson
Founder - A self-driven entrepreneur within the creative and technology…
Dreams Become Reality as NYU's Talents Team Collaborates with NYFW Designers, Bringing the Glamorous Fashion World to the University's Doorstep.
In an unprecedented fusion of academia and high fashion, a group of enterprising students from New York University (NYU) transformed their campus into a glamorous runway, marking the first-ever collaboration between NYU and New York Fashion Week (NYFW). The remarkable NYUx NYFW2023 event was entirely student-run, with the organizing team pulling off this feat in less than a week!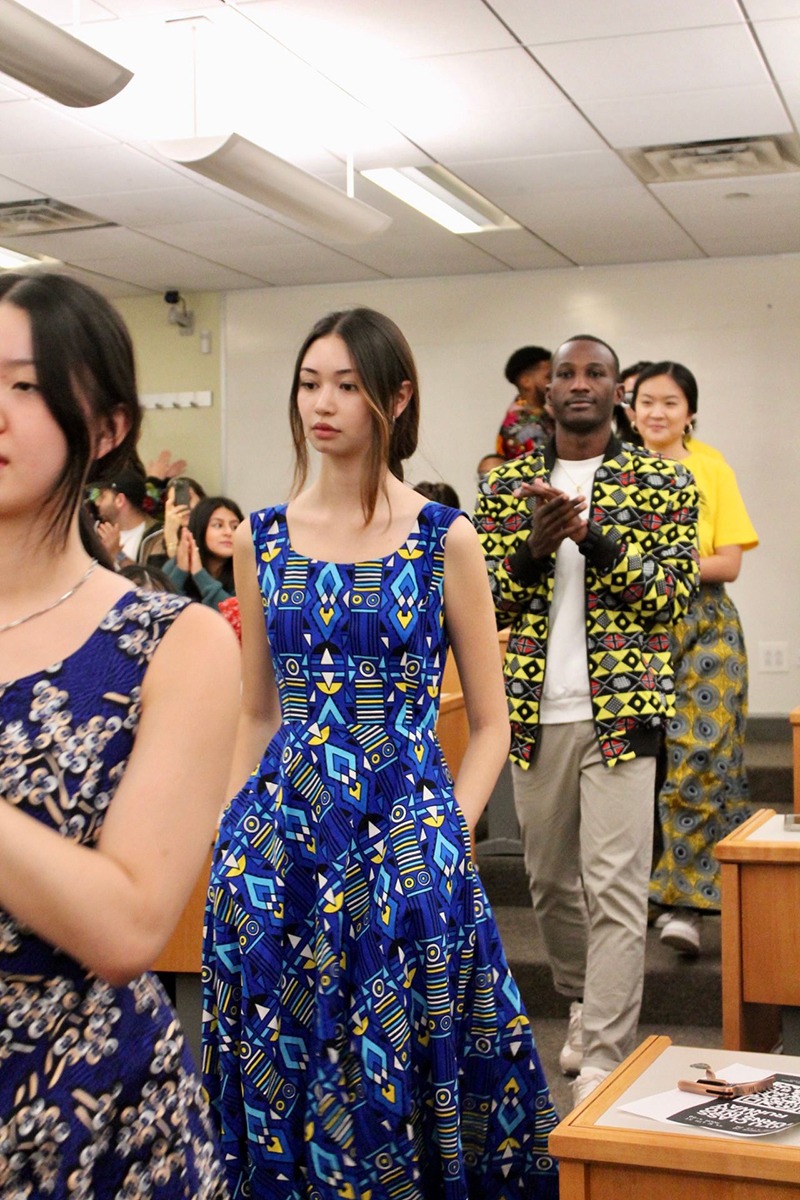 Behind the Runway:
After discovering New York Fashion Week 2023 through their professor, Dr. Ngoc Pham, ambitious students sought her guidance to connect with renowned figures in the fashion world. Utilizing resources provided by their Consumer Behavior class, the students executed a successful marketing campaign, created eye-catching flyers, and attracted hundreds from the NYU community to the groundbreaking show. The event was both a spectacle of style and an educational experience.
It commenced with a Q&A session featuring renowned designers from fashion brands such as Shiyenzefashion, Cide.usa, Goodeinstitute, and Muddalandworldwide, as well as stylist influencer Fly Ty, who offered invaluable insights into the fashion industry. Professional models Trini Guyana, Johnny Desius, and Honey, all NYFW veterans, also provided a complimentary mini catwalk modeling coaching session, which saw enthusiastic participation from the audience.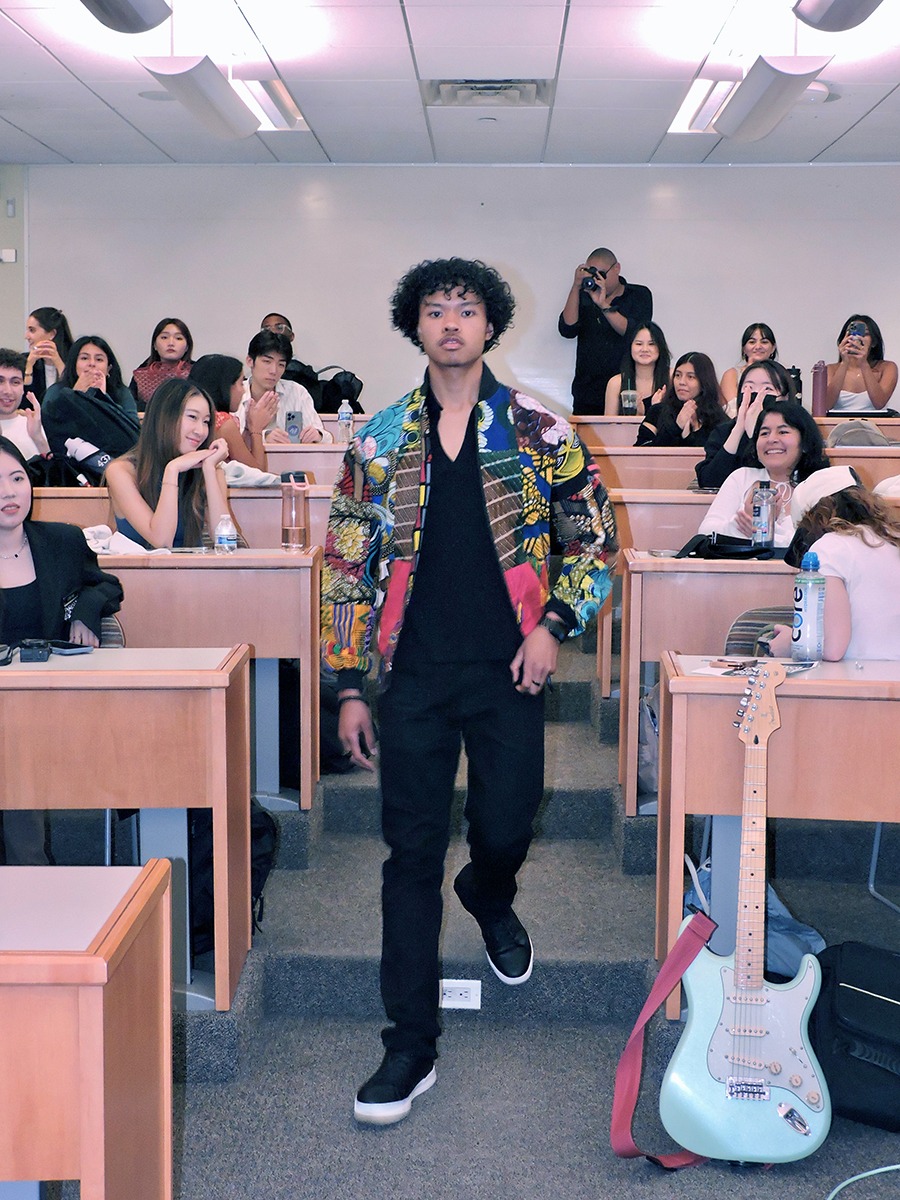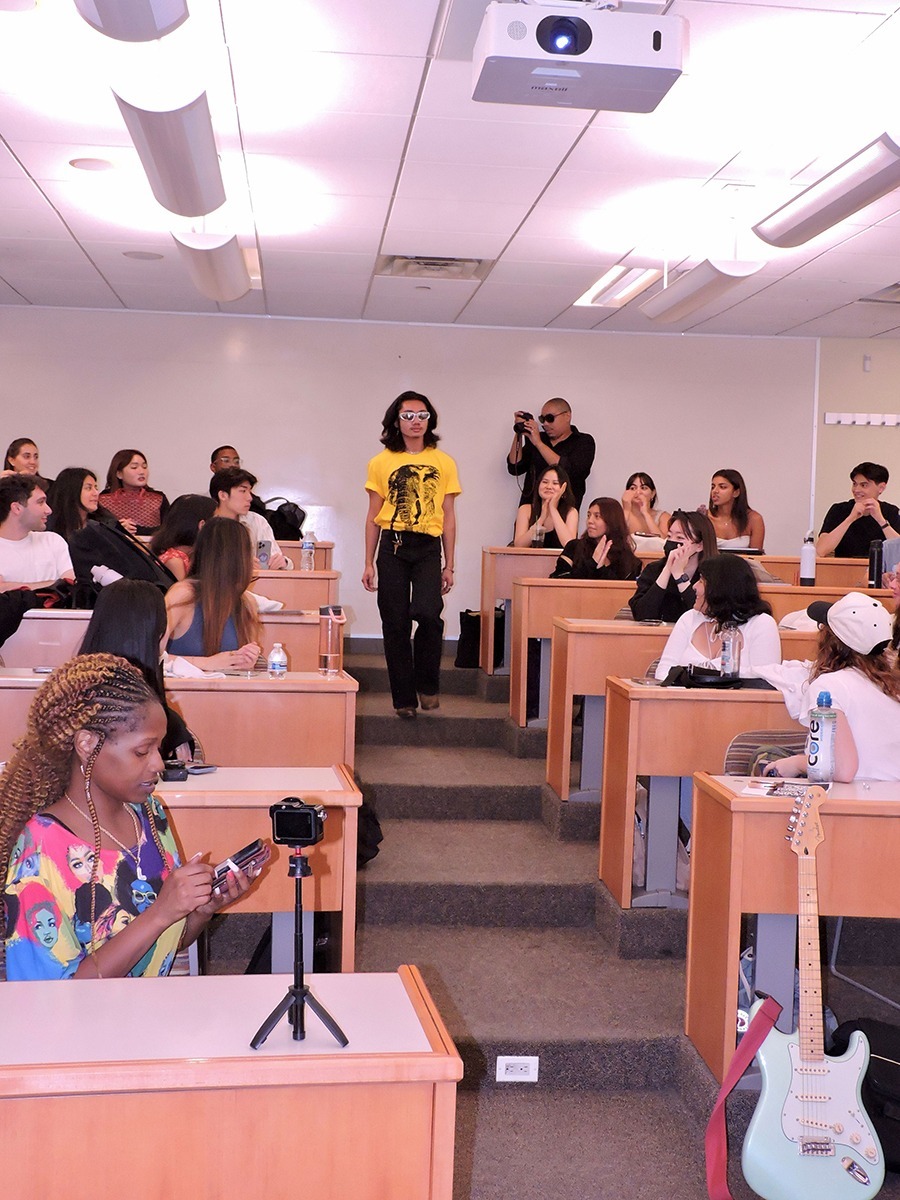 Dreams on the Catwalk:
The event was a dream come true for 26 students in Professor Pham's class as they had the once-in-a-lifetime opportunity to model for real NYFW designers. The modeling debutantes included NYU Stern students Risha Shetty, Briana Lindo, Oscar Guevara, and Emily Alan, all of whom expressed their delight at the experience and eagerness to participate again. The event proved to be a gateway to the fashion world for some, with at least four student models receiving invitations to walk in the main shows of NYFW.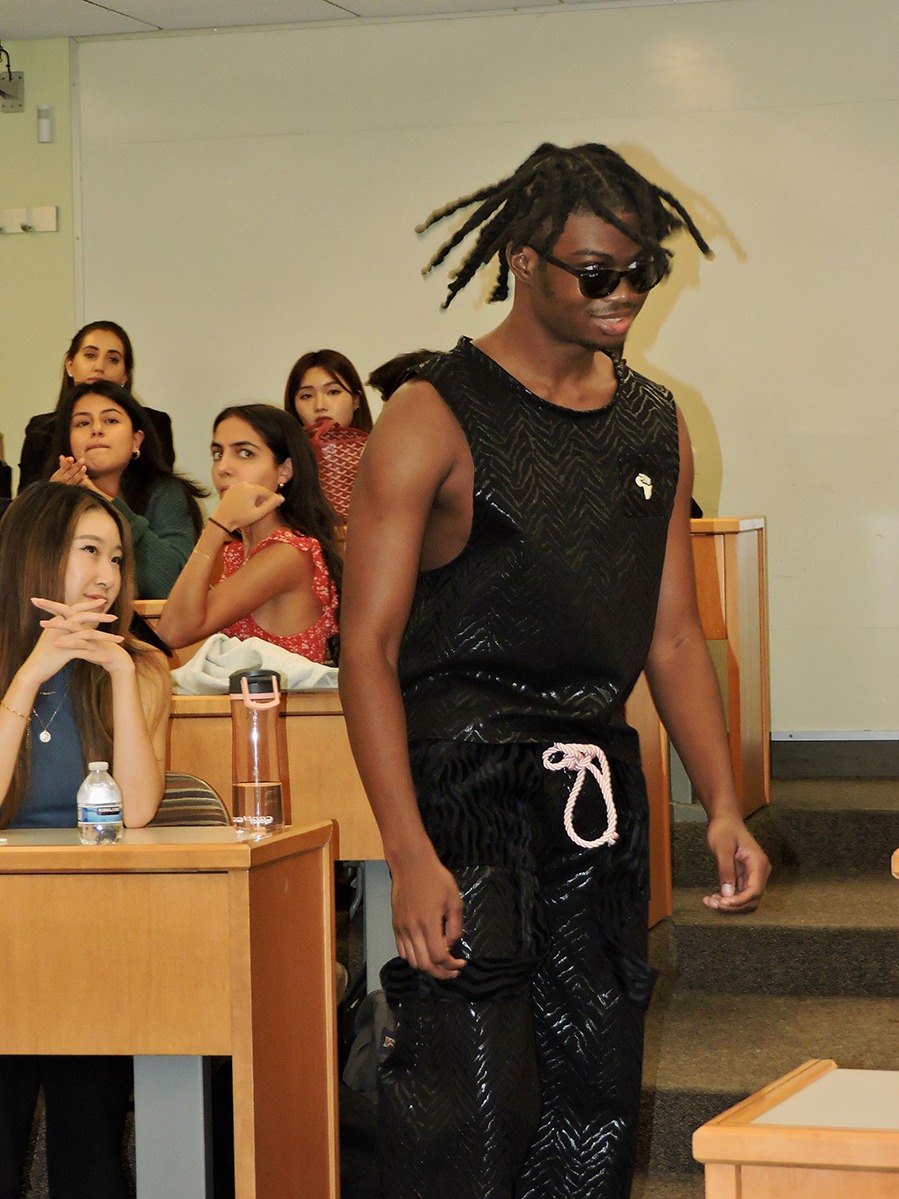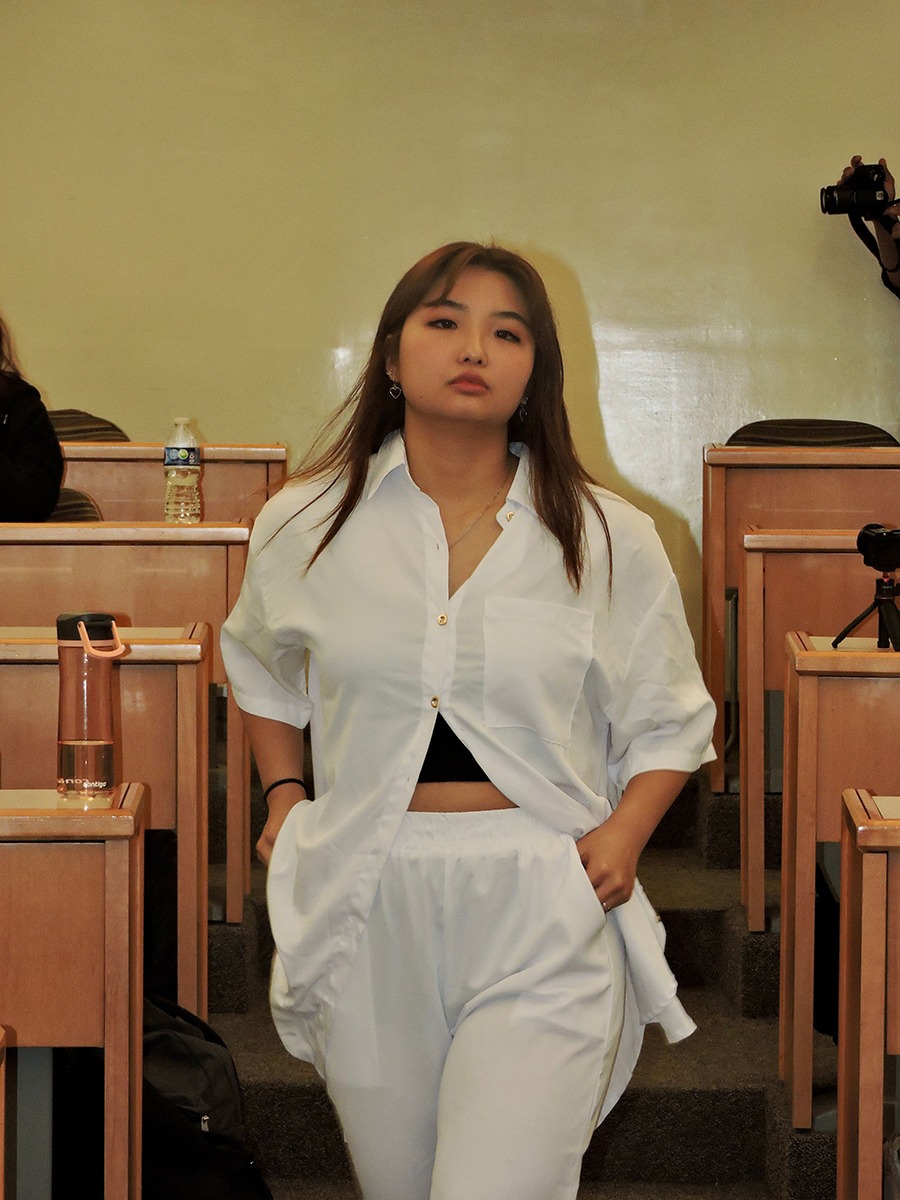 Organizers Speak:
The organizing team, comprised of Betul Gulec, Shaindel Brodie, Cecilia Chen from NYU Stern, and Jason Li and Mahrukh Shaikh from NYU Shanghai, reflected on the invaluable lessons they learned from orchestrating the event.
"The experience taught me the importance of meticulous planning and professionalism. Everything can go awry, and we must address issues promptly while maintaining a facade of control," said Mahrukh.
Jason added, "Problem-solving skills are critical in business. I had to devise and implement solutions independently, mirroring a real working environment. I thoroughly enjoyed it."
Building Bridges:
The successful collaboration between NYFW and NYU has laid the foundation for future partnerships, opening doors for talented NYU students to engage with the fashion world. The theme "Turn NYU Class into NYFW Runway" truly encapsulated the event's spirit, showcasing the students' ability to apply classroom knowledge to real-world scenarios. The positive feedback from the NYU community and the opportunities it has unveiled proves once again that NYU students are at the forefront in New York City. This pioneering event is a testament to their innovation, determination, and capability to dream big and bring those dreams to life!
Related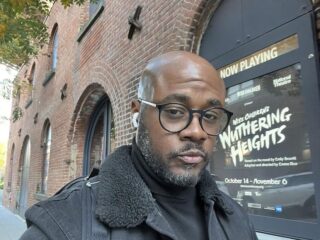 Daniel Watson
Founder - A self-driven entrepreneur within the creative and technology industries. His motto is that professionals in every field, especially creative design must be aware of the constant changes within a demanding industry to possess the flexibility and imagination to stay ahead of the trends.