A Night of Enchantment: Dining at Casa de Lobo in NJ
Casa de Lobo in NJ offers an immersive dining experience, from its unassuming entrance through a pizza shop to its enchanting, rustic interiors and a menu that tantalizes the taste buds.
Indulge in a symphony of flavors, from the finger-licking Pincho de Oxtails to the Plancha Seared King Salmon, and discover why Casa de Lobo is an enchanting journey for all your senses.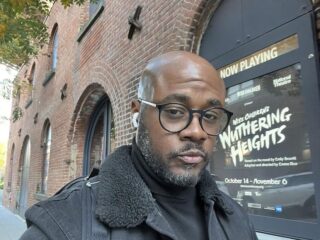 Daniel Watson
Founder - A self-driven entrepreneur within the creative and technology…
A Culinary Soiree at Casa de Lobo
In pursuit of an exceptional dining experience, I embarked on a solo adventure to Casa de Lobo in the heart of New Jersey. What followed was a memorable evening that left an indelible mark on my senses. Casa de Lobo is not something you merely hear about; it's an encounter that beckons you to witness its charm firsthand.
Upon my arrival, I found myself momentarily perplexed by the inconspicuous exterior—a pizza shop fronted by a doorman equipped with a radio. Little did I know that this was just the beginning of the enchantment that awaited. The doorman radioed the host, and as the door discreetly swung open, I was warmly welcomed by the gracious host, Tanyka Renee. Instantaneously, I was transported into the mystical realm of Casa de Lobo.
As I rounded a corner, the entire space unfolded before me, and I was captivated by the ambiance. A sleek, yet dark and rustic atmosphere enveloped me, setting my anticipation ablaze. The mood lighting, reminiscent of a starlit night, bathed the room in an inviting glow. The tantalizing scent of freshly prepared dishes wafted through the air, teasing the senses.
I settled at the bar, where the lights above resembled stars in a night sky, and a water feature near the entrance mimicked the tranquil flow of rivers. Cabin-like windows concealed the bustling kitchen, evoking a sense of coziness. A magnificent tree, symbolizing the tree of life, stood tall and proud, while a wolf's presence added an air of mystery. Adjacent to it, a wall bore a full moon beside a wolf whose eyes seemed to follow your every move. The DJ, stationed amidst a backdrop of mountains, spun a playlist of hits throughout the night. Casa de Lobo had cast a spell, ensuring that every guest's journey began with a complete sensory experience.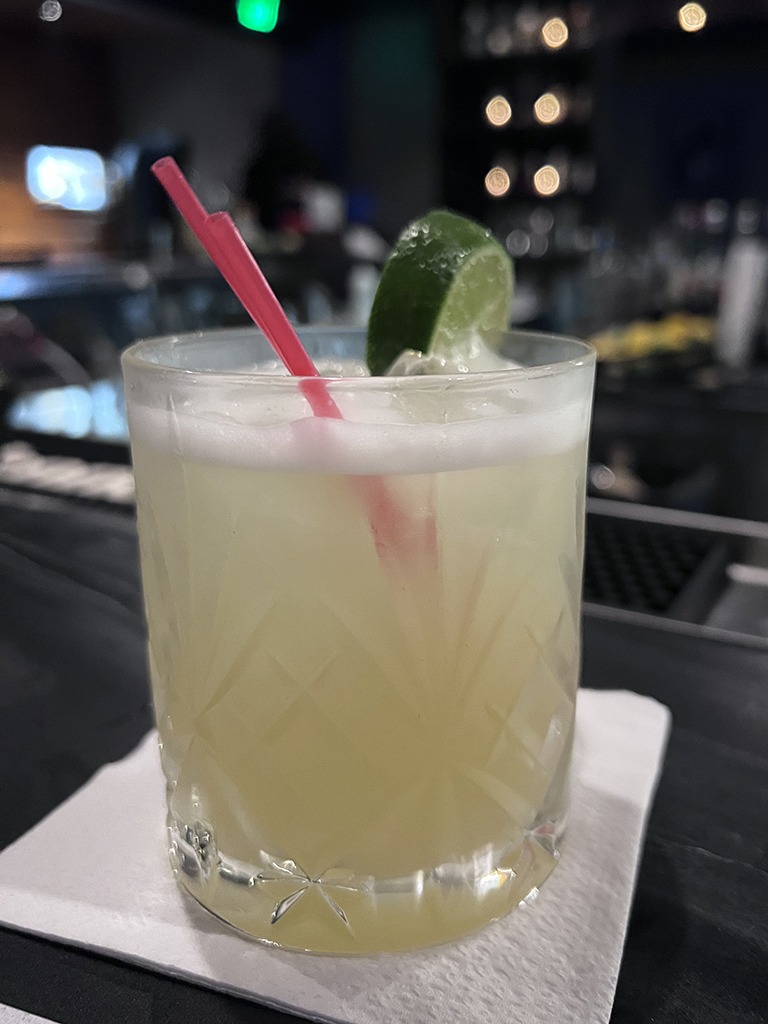 As I perused the premium cocktail menu, I couldn't resist starting my evening with a "Long Kiss" cocktail—a blend of Sombra Mexal, pineapple, agave, honey, and lime. The first sip awakened my taste buds, igniting a craving for more.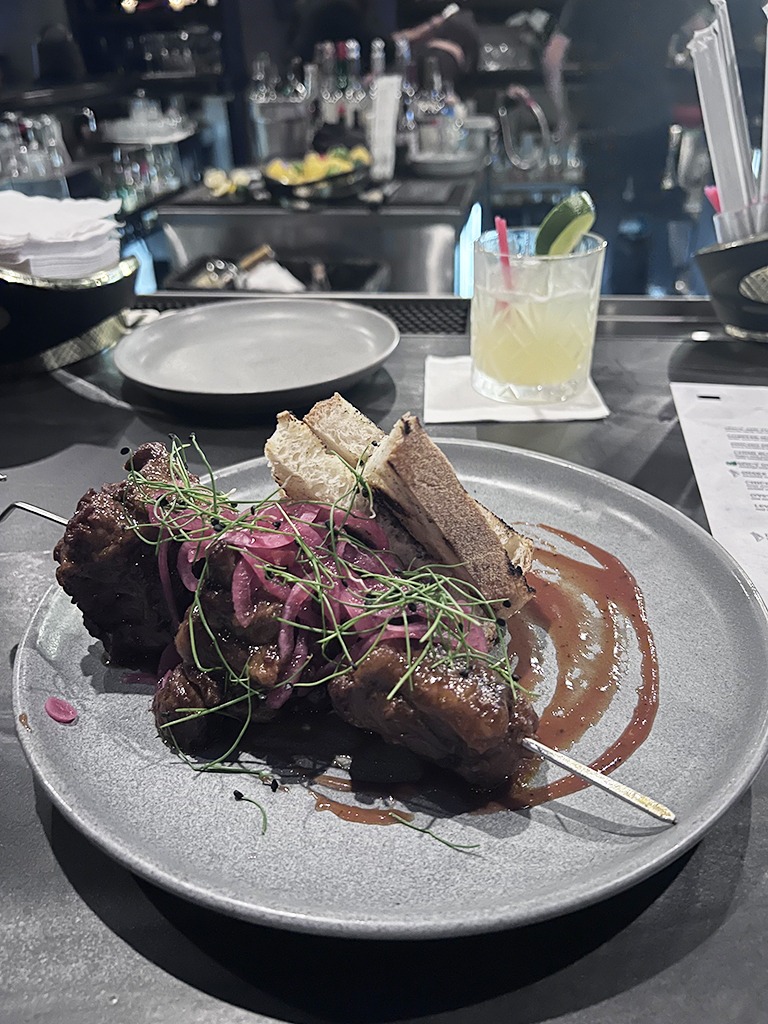 With my palate primed, I delved into the menu, drawn to the small plates (starters). The Pincho de Oxtails with guava barbecue sauce and grilled sourdough beckoned to me, despite the pristine white shirt I was wearing. When it arrived, the aroma alone stirred memories of home-cooked family meals. I began with utensils but soon succumbed to the irresistible allure of finger-licking goodness. A drop of barbecue sauce on my shirt was a small price to pay for such culinary ecstasy.
In the spirit of relishing the moment, I chuckled at my own formality—sometimes, when savoring oxtails, it's best to dive in with your fingers and indulge wholeheartedly. By this point, my concerns about my shirt were inconsequential; I was wholly immersed in the Casa de Lobo experience.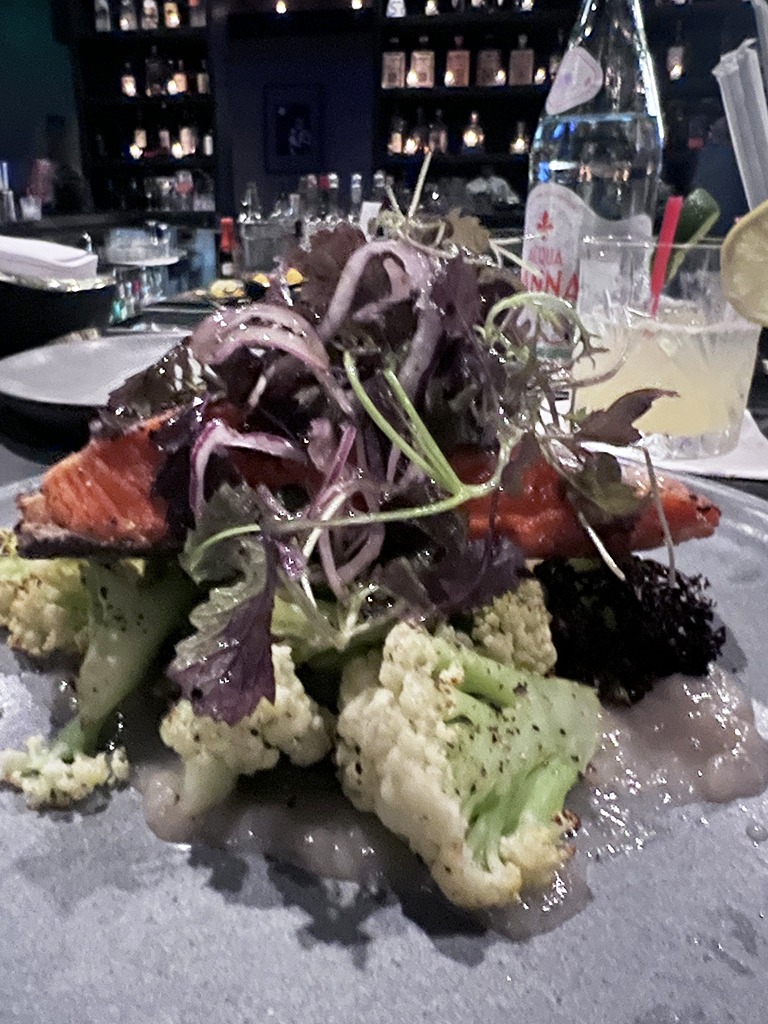 And so, I savored each bite of my main course, the Plancha Seared King Salmon, accompanied by charred caulinni (cauliflower), mizuna salad, and lychee glace. Each mouthful was a symphony of flavors, an orchestration of culinary mastery that left me craving more. My desire to replicate this dish at home prompted a conversation with Chef Darryl Harmon. I absorbed his culinary wisdom like a diligent student, yet in my heart, I knew that returning to Casa de Lobo was the true path to indulgence.
Casa de Lobo is not merely a restaurant; it's an enchanting voyage of the senses, a place where every element conspires to create a memorable experience. I urge you, dear reader, to embark on your own culinary odyssey at Casa de Lobo. Allow your senses to be enraptured, your taste buds to dance, and your soul to be transported to a realm of gastronomic delight. Casa de Lobo is an experience that must be lived to be truly appreciated, and I guarantee it will leave you craving more. Enjoy yourself, as I did, and surrender to the magic that awaits within its doors. Casa de Lobo operates as an exclusive members-only restaurant, so be sure to reach out to their team to arrange your membership today.
Related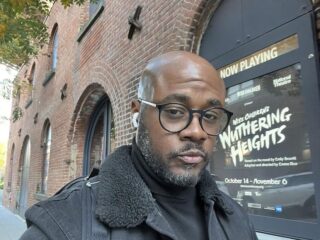 Daniel Watson
Founder - A self-driven entrepreneur within the creative and technology industries. His motto is that professionals in every field, especially creative design must be aware of the constant changes within a demanding industry to possess the flexibility and imagination to stay ahead of the trends.