UpClose Voice-Over Actor Jesse Arthur Carroll's Passion For Running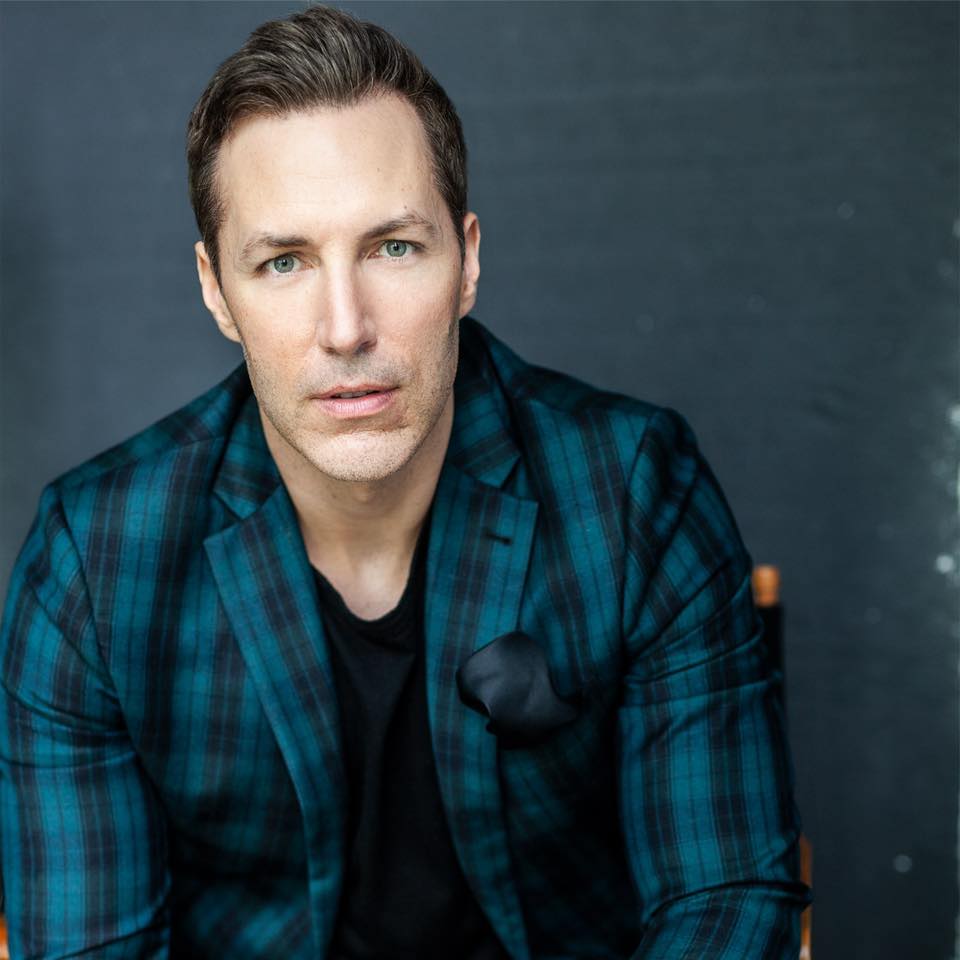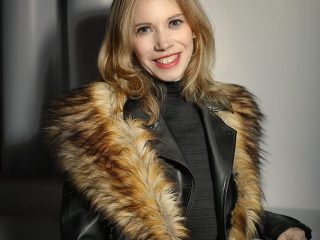 Voice-Over Actor Jesse Arthur Carroll Stays Focused by Running
When Jesse Arthur Carroll, a veteran voice actor and narrator with over 500 credits, isn't acting, he enjoys barefoot running in Central Park in New York. As a successful actor and an individual who maintains a healthy lifestyle, he fuels his passion for running. I had the opportunity to interview him for LIVID and for my show Run With It.
Do you remember when you first became interested in acting?

In 2007, I got started as an actor in Vancouver but there weren't really any streaming services existing like there are now and I found myself working in a bar above Yuk Yuk's Comedy Club. There were some Stand Up Comedians that were sitting in my bar and they said, listen if you want to try comedy just go downstairs and show up on a Tuesday and do it, so I did. I had a bunch of friends with me, and it was my birthday and they weren't going to put me on (at) first. You have to schedule this way ahead of time.
I'm like yeah, and I got 20 friends with me like okay go on stage but listen it's probably not gonna go well just letting you know it's really hard and I went on stage and I killed it.  I turned it into a career for 10 years, toured across New Zealand and Australia, and did the Melbourne International Comedy Festival. In 2015 and 2016, I wanted to get back into acting and I moved back to Vancouver. I got an agent and started booking left right and center. I've been lucky since.
When did you begin recording voice-overs for Amazon, Saks, Nintendo, Walmart, Toyota, Hulu, and History Channel's Backroad Truckers

It was about five years ago and as soon as I started doing it I took to like a duck to water. I was doing a lot of auditions trying to get clients and working on it six to seven hours a day. It pretty much turned into working on it all day.
What is the difference between acting for television and film and voice-over work?

It made me a better actor because the way that voiceover work happens these days it's not like the old school, we have to put on a big bravado voice or do a bunch of different characters. They want to know you as a person. They want to hear your voice being authentic, they don't want any of the stuff put on.  I've actually made a living just speaking how I normally do. Of course, you want sometimes have to Jazz it up a little bit for certain clients.
For instance, Back Road Truckers have a 'rock and roll theme. It's a bunch of gritty truckers so I put a gruff kind of voice on, but most of the time I'm just talking as myself and trying to be authentic as I can be.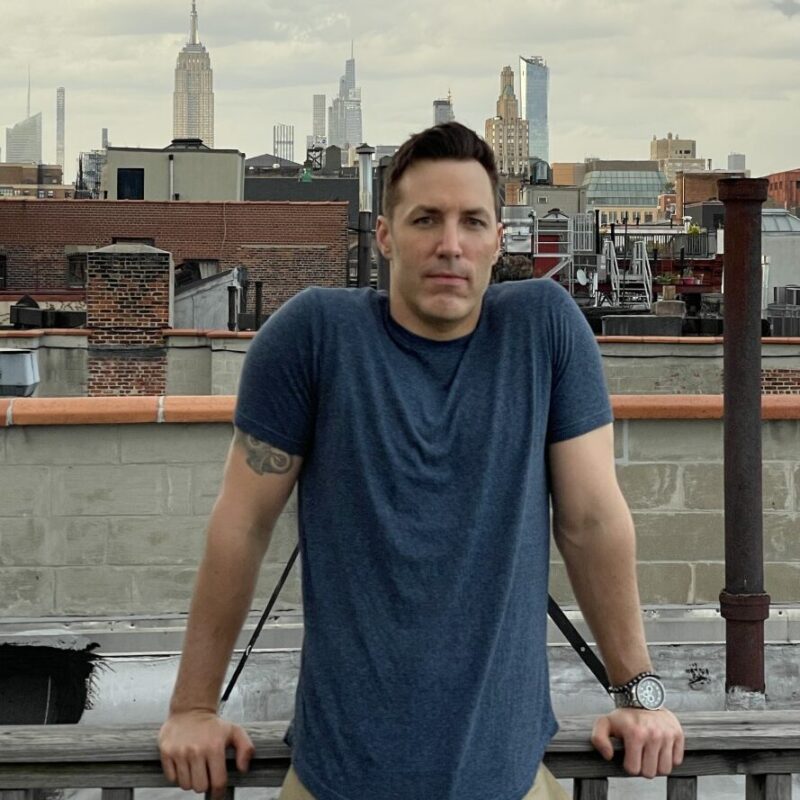 Tell us about your passion for running and how does it help with your busy acting career?

100 percent, it helps especially with the mental aspect of it, because in acting in voiceover there are a lot of ups and downs. You audition a lot and don't hear anything back or sometimes you're told you get the job, and at the last minute, you don't get it so you have to be really mentally like strong. I find that running it really helps clear up your head. I got into barefoot running a number of years ago after a book I read, Born to Run.  I was interested in it because I'm a big guy. I'm six foot three and 200 pounds and I wanted to do long-distance running. It can take a toll on your knees if you don't know how to do it properly.
I really connected with the book about how he talked about having similar problems. The author, at the beginning of the book, had bad knees and ankles and he was told that he shouldn't run. Then he started, and he found his way into the world of barefoot running and it completely fixed his problem.  I found myself running distances I could never run before. I never got to ultra-marathon status but I was running up to  16 to 17K a few times.  I like to run in New York. I actually just lived down the street from Central Park. I started getting back into running because I actually had a really nasty injury last summer in Vancouver.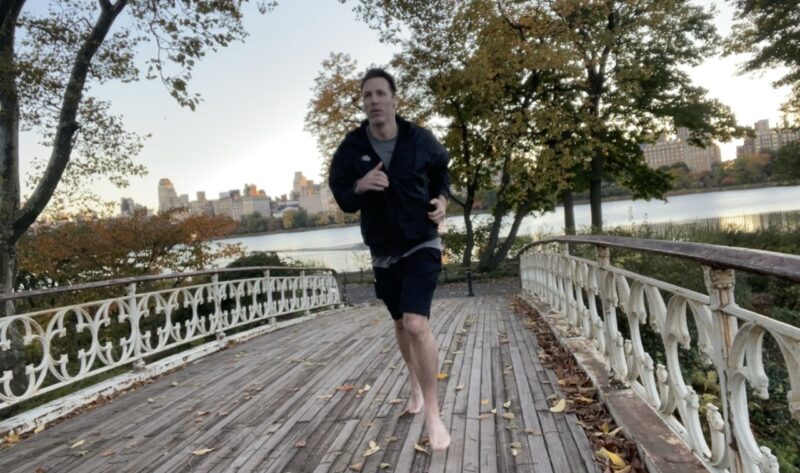 Is there a place where you enjoy running barefoot?

In Vancouver, it's definitely easier in Vancouver and a little safer; especially when you're doing the seawall, and when it's a nicer day you can see everything on the ground. You don't have to worry too much about things that you might step on. Or they make barefoot running shoes which basically just put a very thin layer between your foot and the ground, I think Merrell and Vibram made a bunch of different soles for that kind of thing and it's similar, but nothing beats your foot actually touching the ground for sure. It's definitely difficult finding a spot that's safe enough to be able to do it on the road.
Nutrition and hydration: how crucial are they?

Nutrition is super important. It's so funny, I've tried so many different things. I tried to be a fruitarian once. I did try to be a raw food vegan. I just did vegan. I've done vegetarian and now I'm trying something new. It's really interesting and it seems to be giving me more energy and my skin's cleared up. I always had a battle with acne but this is like fixed it immediately. It is the carnivore diet and all you do is eat meat that's basically, no vegetables, no carbs, and nothing processed you're just having meat.  I know it sounds crazy but there were a number of doctors promoting it on YouTube, and I checked it out. I'd like to give it a try and see if it fixed acne it did immediately, and I got a lot of energy. I sleep better and I've been doing it for about two weeks I don't know if it's a long-term thing or maybe more of like an elimination-style diet to find out what's been causing the issues. Maybe I've had too much inflammation, but it's there's definitely something to it for sure.

I drink lots of water and I've always drank lots of coffee, but I've been finding out like my voice, I used to be able to go from the time I woke up to the time I go to sleep and my voice would be so crisp so clear and so fresh, but over the last year or two like by the time it gets about 5 p.m or sometimes a little earlier depending on what I've been working on my voice will start sounding a little rough. I've been experimenting with taking away my caffeine a little bit and I think that's the culprit, I think coffee and not being hydrated it's been affecting my voice more than it used to so coffee is on its way out.
How imperative is it to stay healthy and fit?

The best actors always take care of themselves the most for sure, mind and body. When you're barefoot running it helps your mental health as well. There's some kind of brain and foot connection I swear when you're touching the ground and, you're feeling the ground and you're running.
Any running tips you would like to share?

A: Sure, I mean in regards to running or barefoot running when you start doing it don't do more than 10 minutes for your first time if that's because you're running on the balls of your feet and even though it won't feel like it you're giving your calf muscles the most incredible workout they've ever had, and the next day if you go too long you will really feel it. It'll be difficult to walk, you really have to stretch it out and don't push it. You really got to work up to the long distances and barefoot running, just maybe increments of five more minutes at a time, and over the course of a month two months then you can start getting some serious clicks in.
How can viewers watch some of your shows?

I've got a number of productions streaming right now, especially leading roles in Christmas movies this season like Mingle All the Way, and Christmas Penpals.  I also have a leading role in Smoke Eaters which is having its Canadian premiere at the Whistler Film Festival and should be screening at other film festivals in the new year. I am also thrilled to join the cast of Alex Paunovic (Zero Contact) and Chad Rook (Siren) in the pilot for the TV Mini-Series Plains of Snow written and directed by Braye Dial produced by Nathan Easterbrook.  Plains of Snow is a grounded fantasy epic that explores how grief affects people and how that journey never truly ends. I also enjoyed the role of Agent Mcgrath in the series The Imperfects now streaming on Netflix.
Check out our TV and Online Interview here
Thanks to Lesley at The Promotion People.
Related