Destini Locorriere's 5 Intentional Tips For Best Self During The Holidays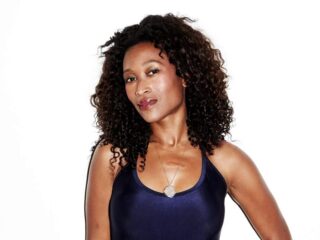 Jill Goldsberry
Jill has been in the media and communications industry for…
Top 5 holiday tips below for a more intentional holidays
There is no better time than now to celebrate the holidays! In the company of friends and family, this is traditionally a joyous and exciting time of year. Some of us, however, struggle with mixed feelings around the holidays.
A recent report stated that 2022 was the most traveled Thanksgiving in three years, reinforcing the stress of "getting there." It is vital that we begin to reset, reevaluate, and refocus in order to get out of our COVID-19 shells and survive. Now is the most ideal time to heal ourselves from the past as we enter a new year and move forward with a fresh perspective.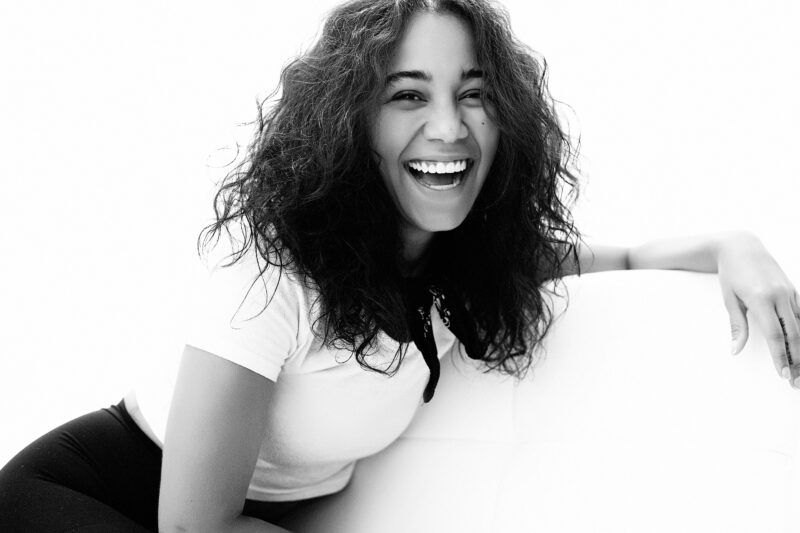 I connected with intuitive healing expert, author, and YTT professional Destini Locorriere for some suggestions for getting through the holiday season and rediscovering your authentic self. Destini uses her intuitive gifts and Reiki training to help people connect with their higher selves.
I met Destini a few years ago and immediately fell in love with her classes. She's also a yoga teacher who fuses her intuitive skills with yoga and its asanas. Imagine if your yoga teacher was also a Tarot reader and spiritual healer. That's pretty much what you get with Destini.
Tip #1: Being Present
There is always a lot of hustle and bustle during the holiday season, but it does not have to be that way. It's so easy to get lost online or click away on Amazon. However, taking even the quickest moments to pause and ask yourself what you need at that moment helps a great deal.
Tip #2: On Holiday Socializing: It's OK to Say NO
People love to get together around the holidays, which is beautiful. It can be exhausting to receive so many invitations in a few months, especially for those of us who are introverts. It is ok to say no and decline, especially when you don't want to attend.
Listen to that and honor yourself. There are 365 days in a year, and getting together can be done at any time!
Tip #3: Have Fun!
Remember your inner child during the holidays.
Whether you're celebrating the holidays, they can bring on all of the feels. Looking at the world through your younger self's eyes at all that glistens and sparkles will genuinely bring you joy.
Get yourself a game, toy, or activity and take time to play, be silly and stay up past your bedtime eating too many sweets.
Do those things you wanted to or needed as a kid. Give yourself that hug!
Tip #4: Gift Giving – Keep It Simple Yet Personal
Money may be tight for some, and gifting doesn't have to be extravagant if that is you. Keeping gifts simple and personal is always the big winner, even if you're rolling in cash.
 And who needs a random gift card anyway?
If you are stumped, take a breath. I suggest thinking about the person and asking what they need. And trust the first thing that pops up, no matter how silly. This is your intuition speaking.
You can also take a moment to retrace conversations from throughout the year and remember something they mentioned or that you noticed that may be useful. Know that gifting is never and should never be a measure of your love or feeling enough.
Tip #5: Get Into The Holiday Spirit
Remember that the essence of the holiday season is spirit. No matter what God, creator, or deity you believe in, take time to appreciate the magic that comes with it. Remember that leading with intention and love is always at the center of the holidays. With that in your heart, you're never truly alone.
If you are interested in an intuitive healing session with Desitin Locorriere, you can book a call or session here bio.site/destini 
Related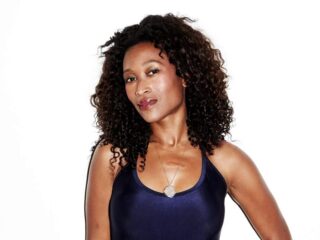 Jill Goldsberry
Jill has been in the media and communications industry for 15 years. She has contributed beauty and wellness articles to Women's Health online, Heart & Soul, DivaGals Daily.com, and Black Yoga Magazine. She has been featured beauty blogger in Oprah magazine, Essence, The Just Ask David Podcast, and 17magazine. On air, she has co-hosted segments for StyleMusicTV covering brands like Havaianas, Kiehls, Tribeca Film Festival, and Choice Eats annual foodie festival. Off duty some of her favorite things include time for self-love with long beach days, bike rides working out, and taking trips that encompass wellness and adventures whenever it's possible.