Up close Interview with Tommy X Romeo Collection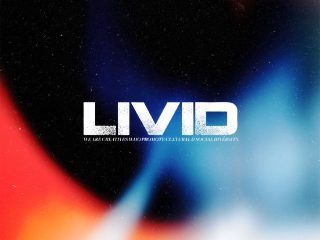 Tommy X Romeo Collection
What was the inspiration behind the latest Tommy X Romeo collection?
TOMMY: New York City was a big inspiration. It's a collaboration that brings together our two worlds – my signature Manhattan prep and Romeo's Brooklyn street style. We explored the archives together to find iconic pieces that the brand is best known for, remixing and re-imaging them in bold new ways today. 
ROMEO: The collection celebrates the creative intersection between Tommy's established design legacy and my signature deconstruction techniques. Designing a capsule that challenges the status quo and that anyone can wear was also very important to us, so we put a strong focus on non-gender-specific outerwear. 
How did you approach designing the collection?
TOMMY: Romeo and I share a passion for detail. We wanted to co-create pieces that showcase high craftsmanship, exceptional fabrics, and bold elements. The collection is both edgy and sophisticated. 
ROMEO: Reinvention is part of my design DNA, so it's been an exciting challenge to be able to take iconic pieces from the TOMMY HILFIGER archives and reconstruct and reimagine them in a way that's both familiar but new. We got creative, deconstructing silhouettes, playing with proportions, and clashing fabrics to create simultaneously statement-making and wearable styles.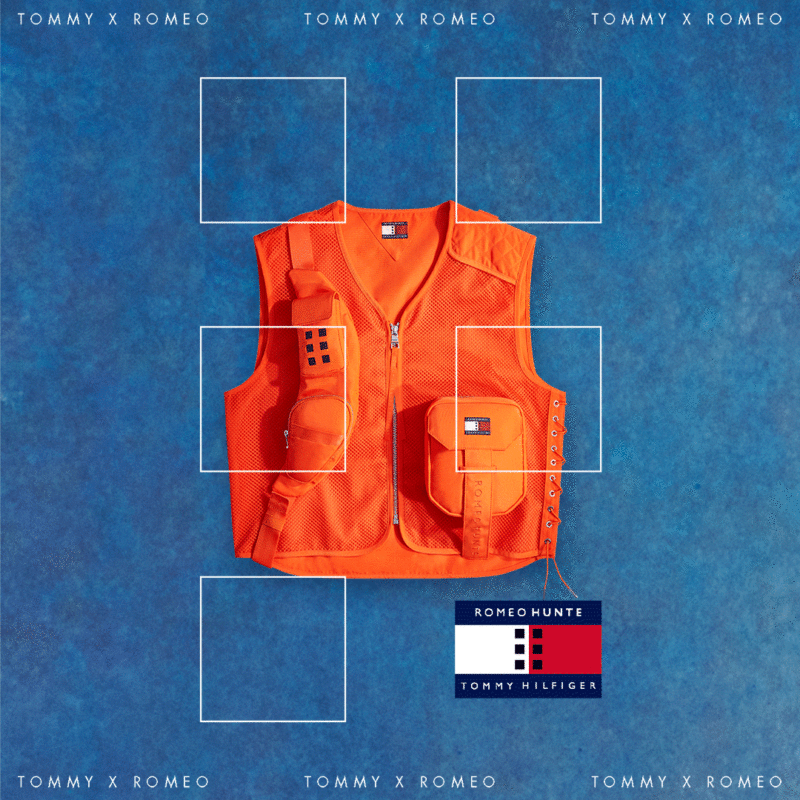 What is the significance of the six boxes in the Tommy X Romeo campaign?
ROMEO: The six boxes symbolize the six core pillars of my brand, namely genderless, sustainability, mixer (mixing media and silhouettes), transformative, stamp (print and details), and heritage. These principles represent who we are, what we do, and why we do it. They are the foundations that I build every collection on. They served as a meaningful shared starting point for myself and Tommy in designing our capsule.  
TOMMY: The values represented in Romeo's brand DNA and embodied in his logo truly align with what we as a brand have represented over the past 35 years. Since the beginning, I have always looked for partnerships with individuals and brands who share our core beliefs. Romeo brings these values to life every day through his vision, dedication, and designs.
Why do you think fashion is an essential platform for fostering inclusivity?
TOMMY: Fashion is the ultimate vessel for self-expression. It brings people together. As a brand, we're on a mission to create fashion that Welcomes All, so I wanted to co-design a collection and campaign where everyone feels accepted, included, and empowered to express their true selves.
ROMEO: Fashion reaches into everyone's lives, from the clothes they wear every day to the people they follow and admire. This means brands have an incredible platform and opportunity to lead the way by example. But inclusivity isn't just about representation; it's about amplifying voices and actively embracing everyone at all levels of the industry.  
Why is mentorship so important to you?
TOMMY: I have been lucky to learn from incredible mentors throughout my career. I am passionate about paying that forward. Our People's Place mentorship program is about fostering a diverse and inclusive community and spotlighting BIPOC creative talent. I've been supportive of and worked with Romeo for over five years. I see a lot of my younger self in him. I want to nurture his incredible talent in a way that gives back to an industry that has given me so much. 
ROMEO: Tommy has been a great mentor to me over the years. He's incredibly supportive, and I've learned a lot from him about the fashion industry. He always reminds me to 'dream big! The fashion industry is already challenging, but my experience as a Black designer is that your work is often overlooked, or your voice isn't heard, so I am also very invested in sharing my own experiences and using this platform to inspire and guide the designers of the future in following their dreams.
The Tommy X Romeo campaign also spotlights the work of the behind-the-scenes talent. Why was that important?
TOMMY: Our People's Place Program is about creating opportunities for creative talent from underrepresented BIPOC communities, both in front of and behind the camera. That was top of our minds when Romeo and I started to collaborate – from the design process to choosing our talented cast and crew. However, a lot of the incredible work that brings these projects to life happens hidden behind the scenes, so we wanted to take a moment to celebrate that too. 
ROMEO: Representation and inclusivity are essential at all stages of the creative process, so BIPOC creatives are needed to make the campaign. Their voices are also a critical part of our message. We also wanted to give the audience a chance to meet the faces behind the collaboration and the campaign to inspire fans and the next generation of creative talent. 
What is your favorite piece from the collection?
TOMMY: The preppy button-down. I love the unexpected, playful proportions and how our heritage Ithaca stripe is reimagined in the New York City subway colors.
ROMEO: The classic bonded trench coat remixed with sailing jacket color-blocking. It's a joyful take on a classic piece. 
What three words would you use to describe the collection?
TOMMY: Edgy. Sophisticated. Iconic.
ROMEO: Reimagined. Elevated. Exceptional.
Check out the Tommy X Romeo collection in the images here. Head to Tommy Hilfiger & Romeo Hunte's websites to shop the capsule now.
Related