Review of G-Star's New AW15 Collection in London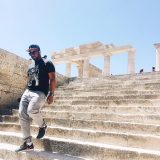 Daniel Watson
Founder & Editor in Chief - A self-driven entrepreneur within…
G STAR
PRESS WEEK // LONDON EDITION
With G Star you can be sure to rely on these three facts; great denim, comfortability, and affordability. G Star, representing the forefront of the denim industry, has not shied away from their hero pieces such as the denim jeans but in fact embraced it more, by releasing a new campaign for their G Star Raw Jeans with the hashtag #WideOrTight. Playing with different variations of the classic jean shapes, G Star leaves it to the customer to experiment with their own stylish tastes. The color palette is filled with deep hues such as blues, maroons, khaki, blacks, and greys.
Being more conscious about our environment, G Star has collaborated with Marc Newson once again following their 10th anniversary and this AW15 you can be sure that he brought back his classic with a sprinkle of renovation. Mixing recyclable material with the fabrics, Marc has created a collection of bomber jackets and quilted oversize shirts, taking a real influence from American sportswear. The collection will be available online and in-store from September 2015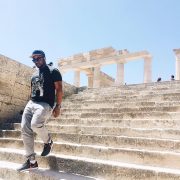 Daniel Watson
Founder & Editor in Chief - A self-driven entrepreneur within the creative and technology industries. His motto is that professionals in every field, especially creative design must be aware of the constant changes within a demanding industry to possess the flexibility and imagination to stay ahead of the trends.