Control Corrective Soothes Summer Skin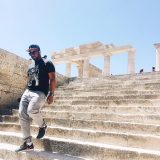 Daniel Watson
Founder & Editor in Chief - A self-driven entrepreneur within…
Summer is synonymous with showing a bit more skin, but its hot, sun-drenched conditions may have sensitive complexions cowering under a beach towel. Take skin out of the hot seat with Control Corrective Skincare Systems' array of summer-friendly professional skincare products that address the season's most common conditions – from redness and irritation to dehydration.
Clark recommends the following Control Corrective products as part of a healthy summer skincare routine:
Sensitive Skin Cleansing Milk: Keep skin free from summer's pore-clogging combination of sweat and bacteria with this comforting complexion conditioner that actually fortifies skin's ability to retain moisture. Ideal for dehydrated, over-stimulated and sensitive complexions, the soothing and sedating cleanser won't irritate sunburned skin and never over-strips. MSRP: $28 (6.7oz)
Sensitive Skin Tonic with Aloe: Likened to a much-needed cocktail after a long day – minus the dehydration – this botanical, aloe-based cleanser calms and hydrates skin while helping to balance pH levels off-kilter from days of sunshine, air conditioning and greasy grime. Skin will become strengthened and less sensitive. MSRP: $28 (6.7oz)
Redness Relief Serum: Soothe "face-on-fire" syndrome post-sunburn or rosacea flare-up with this cooling hydration barrier that reduces the red and helps bring strength and balance back to the skin. Keep in the refrigerator to deliver refreshing, on-the-spot relief. MSRP: $50 (1oz)
Hydrant Stabilizer: Hold on to beneficial moisture at risk during summer's harsh conditions with this botanical-based gel that corrects extreme dehydration without adding oil to the mix. Apply before moisturizer for a soothing, hydrating fix for ultra-thirsty skin. MSRP: $32 (2.5oz)
Control Corrective Skincare Systems puts the power of beautiful skin into your hands. A clinical-based skincare brand since 1997, Control Corrective Skincare Systems offers comprehensive, collection-based skincare for both the professional seeking to offer superior professional solutions or the consumer looking for a user-friendly home care regimen. Available at finer salons and spas nationwide, the line offers a full range of skin care products that utilize the highest quality ingredients along with natural extracts, vitamins and essential oils. To purchase, visit Control Corrective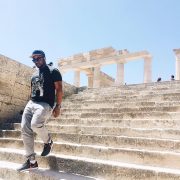 Daniel Watson
Founder & Editor in Chief - A self-driven entrepreneur within the creative and technology industries. His motto is that professionals in every field, especially creative design must be aware of the constant changes within a demanding industry to possess the flexibility and imagination to stay ahead of the trends.