Award-winning entrepreneur Kristin Marquet shares passion for lifelong running and tips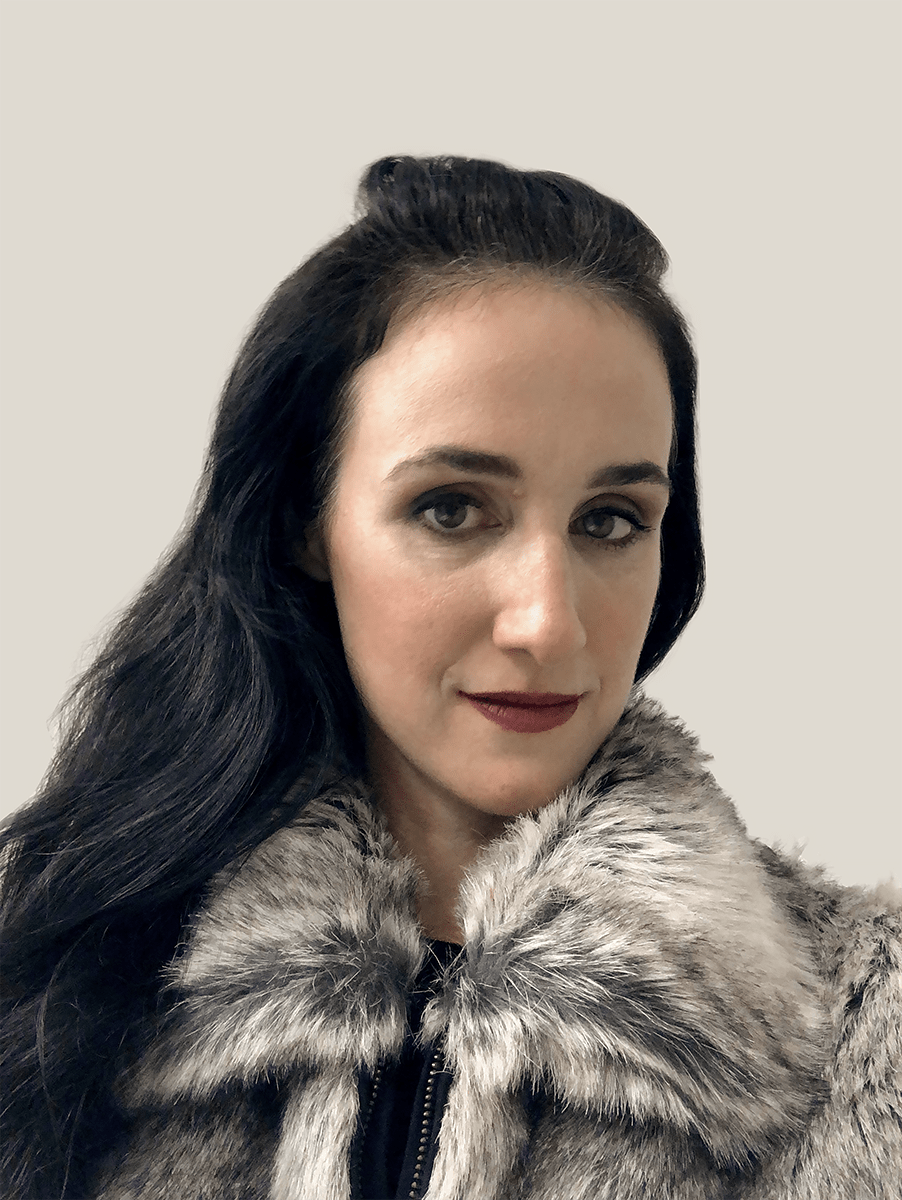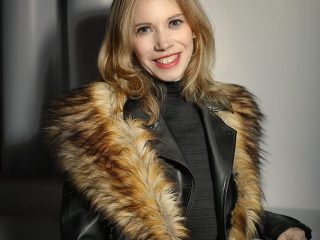 Kristin Marquet shares a passion for lifelong running 
Kristin Marquet is the owner of the award-winning branding and PR firm, Marquet Media, LLC. She oversees the daily operations of the business while executing client campaigns, and ensuring agency objectives are met. Throughout her career, Kristin has developed partnerships with leading brands and entrepreneurs. She and her clients have been featured in Inc.com, Refinery29.com, Forbes.com, Fortune.com, Wall Street Journal, Entrepreneur.com, and more.
In 2015, Kristin wrote the book, "Squash the Competition and Dominate Your Marketplace: 55 Easy Tips to Generate Big Publicity for Your Startup or Small Business" and in 2018 co-wrote the Amazon bestseller, "Publicity Jumpstart: 10 Ways to Get Your Brand in the Press". Then in 2017, Kristin launched FemFounder.co as a blog for female founders and has now turned it into a full-service media company with millions of readers, hundreds of thousands of email subscribers, and a course platform. She currently has over 1,600 students enrolled in her PR and digital business courses, From Nameless to Notable and The Profitable Founder.
With an academic background in data science, business, and public relations, Kristin has attended Boston University, New York University, and Massachusetts Institute of Technology. She holds degrees in English and Public Relations. She served as a guest lecturer and dissertation advisor at New York University for two years, and is currently a member of the Young Entrepreneur Council, on Fast Company's Executive Board, as well as the Rolling Stone Magazine Culture Council.
In our television interview, the well-established entrepreneur talks about her career and her passion for running.
Thank you for taking the time to sit down with me. When did you start running?
I started running long distances when I was really young—around 13 years old. But I really started to get serious about endurance running about 15 years ago after I moved to New York City. And now, I now run five to six days a week. It's the best way to manage stress and anxiety as a busy business owner.
What do you love most about running?
I love so many things about running but I'd say getting to run five and six miles most days of the week (especially at my age), it could be a little daunting on the joints, but there's something that just keeps me going. 
But, there are some days when I really don't feel like doing any type of exercise, but once the anticipation of running is over and I'm actually on the road or I'm on the treadmill, it clears my head and I get into a groove. A good sweat is a way to start the day. It helps set the tone for a positive day.
With your busy lifestyle, how do you fit into your busy schedule?
Finding time to run every morning can be challenging when I don't plan out my day. But I usually strive to run between 5 am and 6 am. Yet, obviously during the winter months, because it doesn't get lighter out here until 7 or 7:30 am, I will wait until the 8 am hour. If I have a really busy day or it's raining or snowing, I'll hop on the treadmill and I'll run from 5 am to 6 am. 
Starting the day with an intense run helps me start the day off on the right foot. It clears my head, boosts my mood, and gets me psyched for the challenges ahead. I know it sounds like a cliche, but regular runs also teach me to push myself so I can accomplish any goal I set for myself.
Tell us about some of the runs you have done.
I've done half marathons and marathon-length runs throughout the borough of Manhattan and Central Park. I've run around my town (I live in lower Westchester right around Manhattan), which is about square seven miles. And if there is ever a 10K in town, I would consider running it because the terrain is challenging. 
Do you listen to music while running?
I don't listen to music when I'm running outside. I like to run—just me, my sneakers, and the pavement. But if I'm on the treadmill, that can get a little boring, so I will listen to music or watch television. Or if I'm feeling particularly ambitious, I will read a book or work on my iPad. 
Can you share some running tips?
I would recommend running in 10-minute intervals to start. Then I would recommend a recovery period of five minutes followed by another 10-minute interval. That way you build up your stamina, your body moves more easily, and it becomes easier to breathe. But if you're somebody that hates running, I don't think there's any way for them to learn to like it or love it. I'd recommend finding a different activity such as the elliptical, Yoga, swimming, or Pilates.
As a successful entrepreneur who wears many hats, how do you properly fuel your body?
Working from home makes it easy for me to eat well because I can prepare my own meals. I generally try to eat egg whites with gluten-free bread for breakfast, roast turkey or salad for lunch, and grilled chicken Milanese, a salad, or some other lean protein with a lot of vegetables and some starch like rice or roasted potatoes for dinner. But once in a while, I will have those binge days where I eat tortilla chips and guacamole. 
How important is hydration?
It's very important to function throughout the day. I drink 10-16 ounce bottles of water a day, and maybe more. I couldn't function without having a bottle of water at least every two hours. 
Now let's shift the focus of this interview from running to entrepreneurship. When did you know you wanted to become an entrepreneur?
Unlike many entrepreneurial stories I've heard, I never had an epiphany or an 'ah ha' moment about starting a business to bridge the gap in the market; I started a business out of necessity.  
In 2007, I landed a job at a consulting company where I worked for three years (and had been freelancing on the side), but then during the Financial Crisis, I lost that job because my company had been downsized. And at that point, I asked myself, "Should I get a job or should I start a business?" 
I decided to take the leap of faith and start a full-time business. I took my freelance role and turned it into a full-service agency, and I also went back to school to get a graduate degree from New York University which has made growing the business easier. I learned many practical applications that I use in the real world. So over the last 15 years, I went from a freelancer with five clients to a full-service agency with 30 clients. 
I started FemFounder.co in 2017 as a side project. I launched it because I wanted to provide more women with the tools they need to start and grow their businesses.
Tell us about some of your career highlights.
My biggest career highlight is going from a freelancer to a full-service agency owner within three months. I love being able to work with a wide range of clients in many different industries from funded startups to multinational corporations. It's been a whirlwind.
What do you love most about being a publicist and an agency owner?
With digital marketing and PR, there are a lot of metrics out there. It's my job to evaluate these metrics and help the client understand what they can do to improve their campaigns. I look at a variety of data points, such as funnel analytics, traffic volume, and conversion rates to help them make data-driven decisions.
I also love the creative side of my business as we do a fair bit of branding and web design. I find that branding and design are also two of the most misunderstood aspects of a company. A lot of people think that branding has to do with logos or colors, but it encompasses so much more than just that. Branding is about how your customers view your company as well as how you want to be viewed by them. 
Design, on the other hand, has to do with how a brand looks on paper or on screen, but it also encompasses how you want to be seen as an organization through things like color schemes, fonts, layout, etcetera.
Combining the two allows my firm to excel in both areas and provide an even more holistic service for our clients.
What is next for you?
We're going to launch the FemFounder Podcast in the early part of 2023. Starting this podcast will give us an opportunity to share personal narratives of women in business and highlight their stories.
I'm also going to release my third book, From Nameless to Notable: How to Gain Influence, Establish Authority, and Reach Expert Status in Your Niche or Industry-The Ultimate Guide to Generating Media Coverage for Your Startup and Leveraging It to Increase Website Traffic, Email Subscribers, and Sales.
This book will take readers through the process of creating a media story for their startups or companies, from beginning to end. Readers will learn how to identify the best target media outlets for their niches, learn how to pitch story ideas that spark a journalist's interest and connect with journalists and bloggers through the right channels.
Tell us about your work as an author.
So I wrote my first book, Squash the Competition and Dominate Your Marketplace in 2015. To my surprise, it sold quite well. And then in 2018, I partnered with Michelle Lewis, my west coast alter ego, on my second book! We wrote the book Publicity Jumpstart which did well too! And I do have another book coming out next year—From Nameless to Notable. More to come on that.
Where can people contact you?
Thank you for this opportunity. Readers can connect with me on Twitter.com/KristinMarquet and Instagram.com/Kristin_K_Marquet.
Or in two places: FemFounder.co, and Marquet.company.
Check out our television interview here.
Related