Shape up for running and golf season with Skechers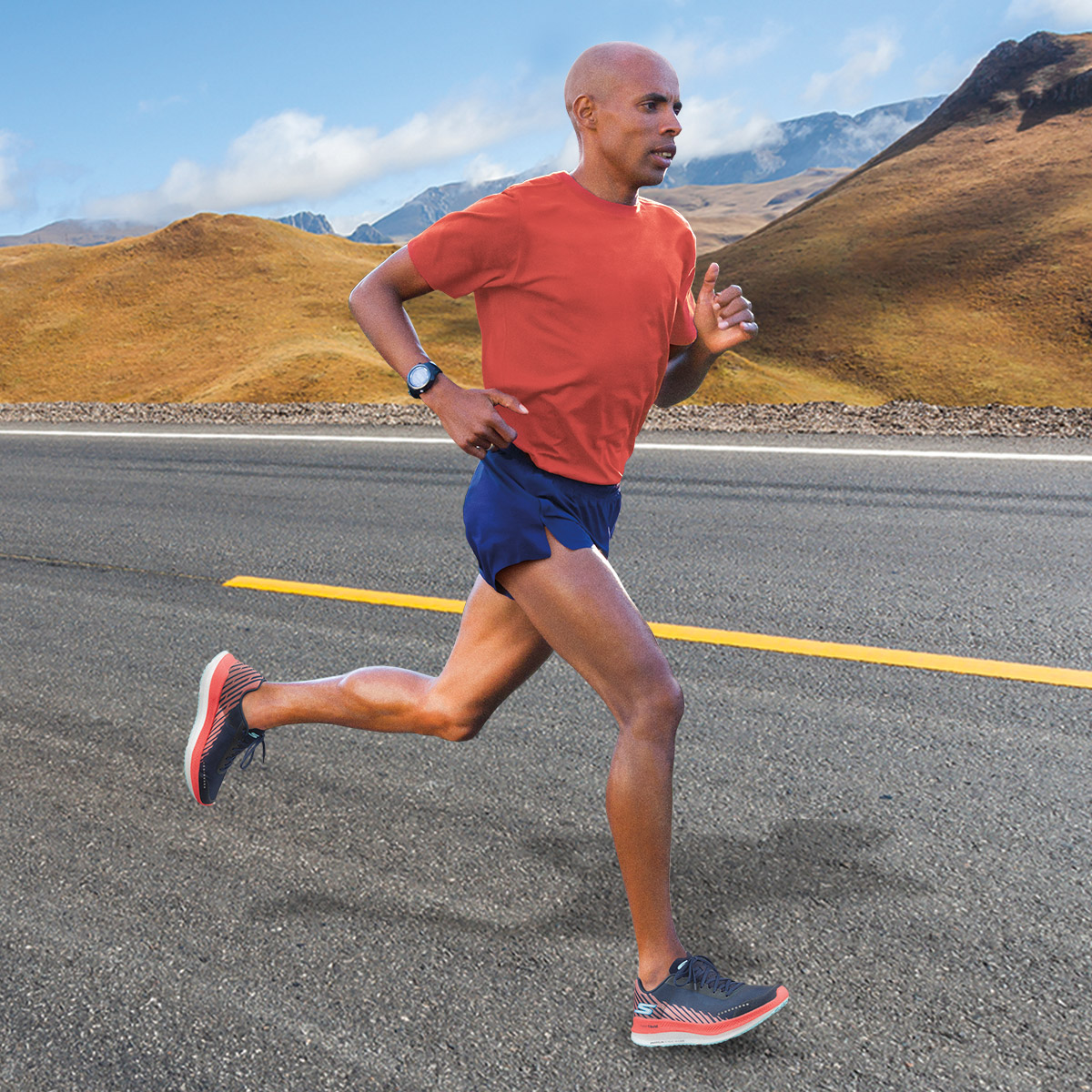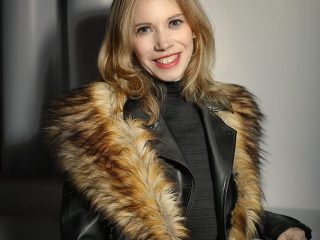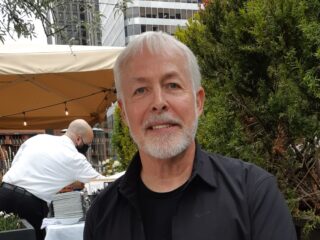 Shape up for running and golf
We are more than comfortably set for spring training on our favorite running trails, working out in style with renewed vigor. On cross training off days, we're alternating between the driving range and teeing off on the local course, our weekend hacker abilities being greatly overshadowed by the professional attire in which we were outfitted. We are thankful to Skechers USA for providing us with shoes and apparel to do our review.
Christine's review:
Skechers Womens Go Golf Arch Fit
In my closet beside my runners is a pair of golf arch support shoes that are performance ready and offer solid stability for the golf course. I am ready to drive home the ball with these shoes that are easy to slip on, providing ultra comfort with a certified podiatrist arch support. These shoes are also lightweight with a Goodyear rubber outsole and water-repellent mesh. I love the navy blue color and that they are spike less while styling on the course.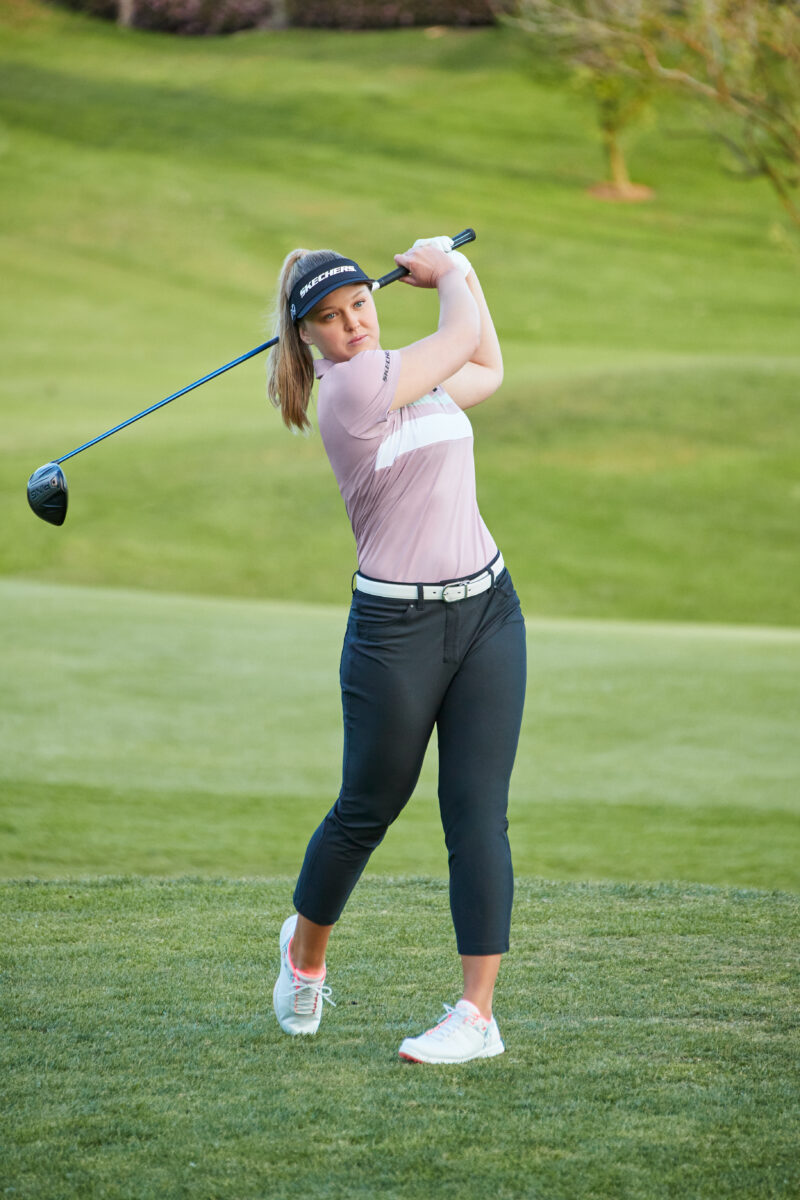 These shoes are built for speed. The eye popping salmon and green color and ultra lightweight design immediately pass the eye test, but at the same time offers comfort and stability. These shoes are great for hard training mode and racing, with GoodYear Rubber Technology. These shoes are perfect for my speedwork on the road and at the track.
Skechers Apparel Orchid Bloom Zip Bra
Enjoy your workout sessions in stylish comfort with the Skechers Apparel GOwalk Wear™ Orchid Bloom Zip Bra. Mine came with attractive floral patterns, a nice added feature which I love. The piece matches well with the GO WALK Orchid Bloom HW (High Waist) Leggings; an ensemble piece to wear for a jog or a leisure day at your local golf course.
Skechers GO WALK Orchid Bloom HW Legging
As mentioned above, the Skechers GO WALK Orchid Bloom HW Legging pairs well with the Orchid Zip bra. You will not go unnoticed, with its floral print trim that can flatter any physique. The high waisted legging provides comfort and functionality, with roomy side pockets to conveniently hold your personal items.
Skechers GOLounge Downtime Jacket
Enjoy sublime comfort after a workout in the cold, then cooling down in Skechers GoLounge Downtime Jacket. It is as soft and comfortable an all-purpose jacket as I've ever worn. Mothers of newborns wouldn't hesitate to wrap their babies in it. Basically it's like zipping up a styling, lilac security blanket after your workout. This is also a perfect athleisure jacket to wear inside for coffee casual meetings.
John's Review:
Skechers GO GOLF Pro 4 – Legacy
Most golfers would readily agree, the three most important features of their next golf shoes are style, comfort, and durability. Many could claim one or two such features on past shoes, yet Skechers GO GOLF Pro 4 – Legacy easily claims all three important features, and more. Hands up anyone that found themselves without bandaids, nowhere near the clubhouse as your silver dollar-sized Achilles blisters were about to break wide open. That hand you see craning for more height is mine. That could also be an answer to your bogey, double, triple finish on your last three holes. Remember your "water resistant" shoes the last time you really needed them? Skechers has you covered (pun intended) there too, with their WATERPROOF lace-up golf shoe which features a leather upper with a lightweight ULTRA GO cushioned midsole and Resamax comfort insole. They are designed with replaceable Soft spikes. As your body contorts and twists during every swing of the club, your feet will be unmoved. After five hours, when the day was done and it was time to change shoes, it was like my feet were saying, "Just a little bit longer? Please?" Comfort, style and durability? Check. Waterproof functionality? Outstanding.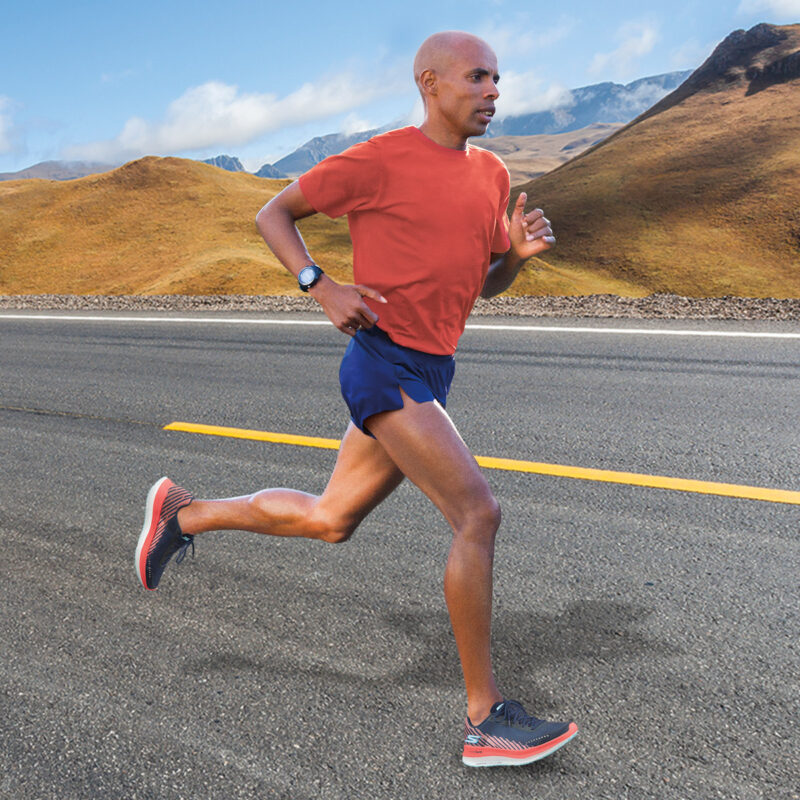 Thinking back to my shoes from 2004 when a reformed overweight, pack a day smoker would become Canada's top-ranked 50-plus marathoner, to present times, and the progress made in shoe technology has been remarkable. Skechers offers their cutting edge technology and brilliant color schemes in their shoes. I recently tested Skechers GO RUN Razor Excess, which Skechers describes as excellent traction meeting hyper speed. This should be taken seriously. If you like running barefoot, it's like having Goodyear rubber outsoles superglued to your feet. Except the shoes are so comfortable, well cushioned and lightweight, the barefoot notion is relegated to frisbee on the beach. This trail offering is designed with a durable mono mesh and polyester upper, highly responsive HYPER BURST® cushioning, and aforementioned Goodyear rubber outsoles. I refer to these shoes as, 'wicked,' in the most respectful manner. They are featherweight, capable of chopping 30 seconds off your 10km time from your older, heavier, less cushioned shoes. Long distance running requires stability in your shoes and these have that, too. They are breathable, styled marvels of technology ready to help you perform like you can.
Skechers Apparel On the Road Tee
The Skechers Apparel On the Road Tee is something you slide over your body, as opposed to merely putting on a tee-shirt. This is the best way I can describe the experience of introducing my body to a well-crafted, lightweight garment that promises to wick my sweat away and keep me dry once I put it to work. It falls over you, landing in perfect position for your next move. This is where your Tee drawer starts, as all others without special messages will doubtless be relegated to the recycling bin. Seriously, it can be an ordeal trying to unfurl your old moth eaten favorites over your formerly Adonis-like physique without pulling a muscle. Once you've invited your Skechers Apparel On the Road Tee to envelop you while gently caressing all that it touches, you will never think of tees in the same manner again. It offers styling that can't go unnoticed because it looks great; It's cut well, sits well. What's not to like?
Hoodless Hoodies GOwalk Everywhere Jacket
Before trying in on, I was curious why Skechers branded one of their outerwear lines as the essential Skechers GO LOUNGE™: Hoodless Hoodie GO WALK™ Everywhere Jacket. I got my answer immediately: It is and does exactly what they say it is and does. GO WALK Everywhere Jacket, meaning it is so unobtrusive to your movements that you can go anywhere and do anything while looking good in it. Mine is dark grey and I'm wearing it while I type this because I keep the temperature to about 70 degrees and the jacket is ultralight, comfortable, and sweat wicking too, though I would wear it with aforementioned tee underneath. The kangaroo style pockets are attractive but not deep for personal items. Future versions could include zippers or velcro for pockets. This jacket is styled comfort all year long. In winter, it's a perfect second layer under your main winter coat. Otherwise anytime, all the time, any place, works perfectly with this garment.
Skechers Apparel Movement 9 Inch Short II
Careful consideration is obviously put into the Skechers Apparel Movement 9 Inch Short II that is more apparent after wearing them. Featuring a moisture-wicking lightweight SKECHWEAVE™ stretch woven fabric, front slash pockets and a back pocket, the material is ultra lightweight and breathable, with anti-static finish and UPF 40+ protection. Comfortably lightweight, these shorts are perfect for any athletic endeavour, such as running, tennis or golf, to name a few. A two-inch waistband adds to a comfort level already enhanced by attractive styling and guaranteed to pass the eye test anywhere you go. Knowing how good they look, you can then direct all of your focus to putting them to the test.
Related