Alagonia, Elli for Haute Couture Paris FW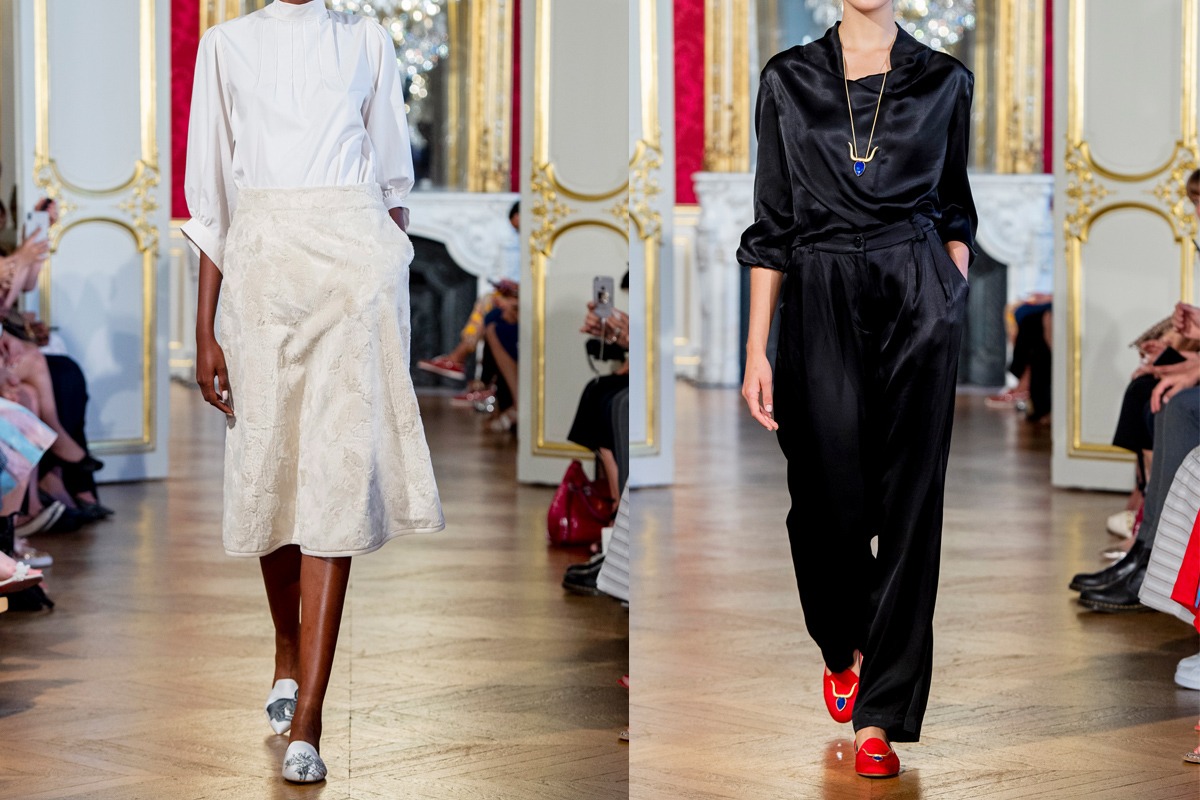 LIVID
Creatives who promote cultural + social diversity with the focus…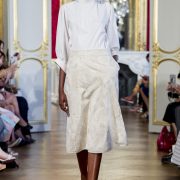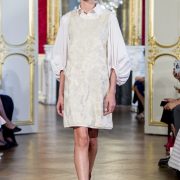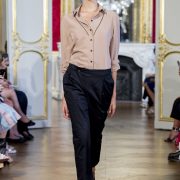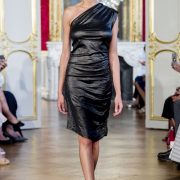 View Gallery
Handmade and Craftsmanship
This year, Elli Lyraraki will introduce us to her new couture collection Alagonia which includes 15 pairs of numbered handmade shoes, inspired by the Minoan civilization, the most ancient European civilization, and more particularly from the world-renowned frescoes of Knossos.

Respective research for the collection was completed in collaboration with the archaeologist Ioanna Kalypso Glypti, as well as with craftsmen who had thoroughly studied techniques used during the 16th century, based on traditional embroidery techniques for handmade traditional Cretan garments, and the famous uninterrupted thread, which cannot be cut.
Moreover, for those entirely handmade shoes, she worked together with specialized painters who applied the batik technique of wax-resist dyeing on silk, used for the first time on shoes. In addition, silversmiths and goldsmiths created gold jewelry using precious and semi-precious gemstones which were attached on the shoes, as well as the jewelry collections accompanying the shoes.

Among the jewelry suggested, we may see the Gold Bee, which is currently hosted at the British Museum: its eyes are made from rubies for the sandals, from black brilliants for the earrings and from emeralds for the necklace.
The bull is made of gold and lapis lazuli, the gemstone used by the Minoans themselves!
The collection is completed with pure silk foulards painted through batik on silk.
Each pair of shoes is coupled with a handmade silk pouch, inspired by the vourgali, a typically Cretan type of textile bag, where it is embroidered, with an uninterrupted thread, the symbol of Alagonia, a small flower appearing on the Knossos frescoes.
Related
LIVID
Creatives who promote cultural + social diversity with the focus of identity