Up Close with Wedding Expert Racquel Kristi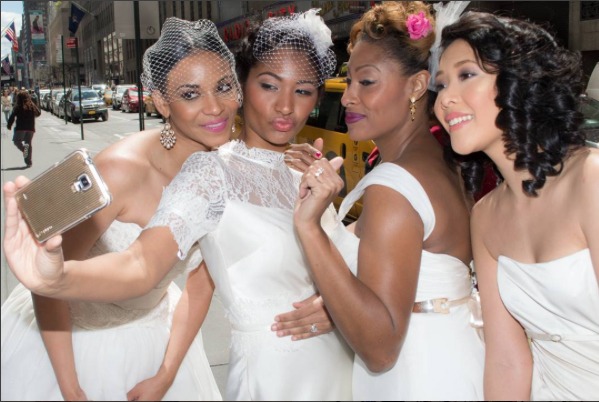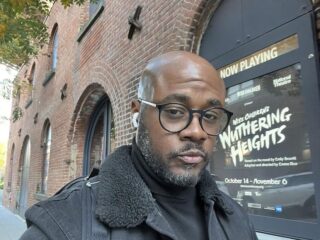 Daniel Watson
Founder - A self-driven entrepreneur within the creative and technology…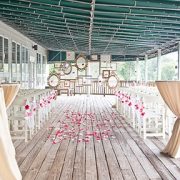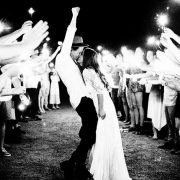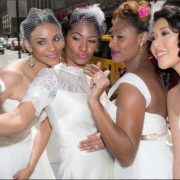 View Gallery
THE NEW YEAR WEDDING FOR THE MILLENNIAL BRIDE
It's the New Year, which means new trends and new adventures. And while most are trying to figure out and stick to their New Year's resolutions, wedding expert Racquel Kristi is spearheading the new wave in bridal. Catering to the Millennial generation of on-demand everything, R. Kristi presents PopBliss, a luxury Pop-Up destination style wedding for the cool, modern couple. In a social media-driven era, where young couples are more concerned with unique Instagram-worthy moments than the lavish price-tags weddings typically bring… PopBliss gives a modern alternative to eloping or the quick trip to City Hall. And it's easy on the pockets!
To introduce this radical concept, R. Kristi is launching PopBliss this March in NYC with its first luxury Pop-Up wedding. 10 unconventional couples will get to enjoy a glamorous Sex In The City worthy wedding, without the headaches from months of planning. Livid sat down with R. Kristi to further divulge into this charmingly innovative idea that is PopBliss…
What inspired this idea?
My company R.Kristi Modern Hospitality truly thrives on taking old traditions and re-arranging it to fit our modern-day lifestyles. Through our wedding services, we attracted a young soldier who wanted to give his fiancé a surprise wedding in less than 24 hours of calling me. Because I thought the idea was truly romantic, I took the challenge on and ended up with one of the most memorable elopements to date. They both had no idea what was to come next, where they would be, how they were getting there, nothing…it was all a surprise to them both. I had the idea of expanding this idea in the middle of the night about a week later where we could take this unique concept and layer it with the luxury, the excitement, the adventure and the romance of this couples wedding times 10! PopBliss was born!
Do you have certain criteria for selecting couples to give this unique wedding for? Or can anyone use your services?
We are looking for cool, modern, courageous couples who want to jump into the next phase of their lives with adventure and suspense. Any couple can be a part of PopBliss despite religion, lifestyle or culture. Our motto is that "We all have a reason to CELEBRATE!". For couples interested in being a part of PopBliss, we ask that they first complete a registration form on our site then speak to one of our representatives. After doing so, we ask them to send in a 2-4 minute video of themselves answering a few questions that are geared towards understanding their personality, their love story and why they were attracted to PopBliss in the first place. Our team goes through 3 rounds of selections, each round we select 2-3 couples based on who has submitted their video at that time. We analyze the couples and try to select couples that are totally different from one another but yet complementary to each other and the event as well. All couples must be 21 and over to participate and agree to the guidelines of the event.
Do brides/grooms have any input on the theme or design concept?
The brides and grooms have tons of input on the overall celebration however they have no idea what they tell us and what they show us is being used as inspiration. We pair each couple with a Wedding Concierge which can also be called a Lady in Waiting. They are the couple's best friend through the entire process and help them with all the details leading up to the big day. They get to laugh with the couples, talk to them, and learn about their lives. All that they gather through this relationship is used through the event as inspiration to uniquely tie each couple to their wedding. We also gather answers to a questionnaire of unique and interesting questions from the couple early in the process. This gives us great insight into each individual within the celebration and how they complement each other as a couple. The event has revealed after revealing with tons of personality taken straight from the individuals that make up the magic of #PopBliss themselves.
What's are some examples of themes or design concepts that could work for such a diverse group of couples?
PopBliss is at its core, a destination wedding so one thing we will always do is try to infuse the "pulse" of the host city into the celebration. There are so many beautiful places, interesting cultures, and amazing opportunities to introduce the world through celebration. We love to work with international vendors and sponsors but we also love to work with local businesses and providers as well. Collectively we have some of the best in the business creating a magical celebration for these amazing couples and also celebrating their art form.
Do you think people will feel uncomfortable sharing their special moments with other couples?
Having been a wedding and event planner for many years, I totally understand that we are very comfortable with the expectations of a traditional wedding however with that comes a long list of restrictions, sacrifice, expense, and headache. PopBliss eliminates all of that and expands a wedding into a 2-day full-on celebration of love! Sharing the special moment offers a unique sense of community and comradery that naturally develops among the couples that in turn may become a support system and longtime friendships within their marriage. Our all-inclusive wedding package which includes not only the popup wedding but also the Welcome party, Glam Suite and a Bliss Brunch in addition to other surprises. The value of the experience of PopBliss far outweighs the reservations of sharing it with other couples. We certainly accommodate certain aspects of the union because we truly want the couples to feel like it is their special moment and there is no one else in the room. For doing so, we have each couple take a solo walk down the aisle and within the group ceremony, each couple takes their solo wedding vows. For couples who are unable to participate in PopBliss or are interested in their own luxury private Pop-up Wedding, we have created our Global Pop-up Wedding Collection which allows for couples to still take advantage of the element of surprise within their union and have their popup wedding almost anywhere in the world!
This concept is geared towards the Millennial generation but have you had older couples who are interested in this kind of wedding?
All ages have been attractive to the event! We have had the young, and the older. Many older couples are interested in a vow renewal or a second marriage because they may not have had a wedding originally and want to finally have their moment. PopBliss definitely transcends through the generations similarly to how many other facets of the millennial generation have done. The beauty of our generation is that we are open to the "possibility" of something different and taking chances; because of that, it helps other generations consider the same and offers an opportunity to relive their yester-years!
What other cities do you plan to do the Pop-Up weddings in?
We would love to take this event to some of the most beautiful cities in the country. Miami, Atlanta, LA, Vegas are just a few cities being considered but we also plan to take PopBliss internationally in the near future and visit locations such as Paris, South Africa, Dubai, and the Caribbean.
To find out more information about Raquel Kristi and R.Kristi Modern Hospitality services please visit their site
Related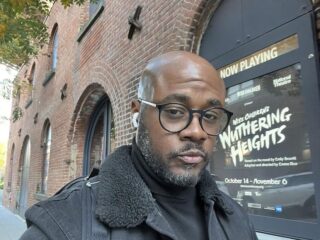 Daniel Watson
Founder - A self-driven entrepreneur within the creative and technology industries. His motto is that professionals in every field, especially creative design must be aware of the constant changes within a demanding industry to possess the flexibility and imagination to stay ahead of the trends.