Hotel Elysée an Oasis of Luxury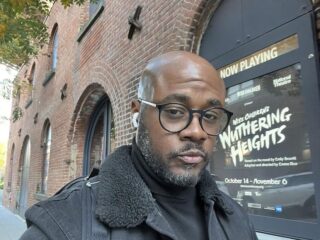 Daniel Watson
Founder - A self-driven entrepreneur within the creative and technology…
Built in the 1920's, the Hotel Elysée is named for one of the finest French Restaurants of that era. Once the playground for the rich and famous, Hotel Elysée has been home to movie stars, artists, writers, and intellectuals. Luxurious yet intimate, the Hotel Elysée is located on East 54th Street between Park and Madison Avenues. Among all hotels close to Central Park, Hotel Elysée is an oasis of luxury, elegance, and calm in bustling Midtown Manhattan.
I had a chance to stay at Hotel Elysée and the experience was one of the best hotel experiences I've had in New York City. Some of my favorite features of the hotel were a lavish continental breakfast including pastries, bagels, muffins, fresh fruit, cold and hot cereals, boiled eggs, yogurt, juices, freshly brewed coffee, tea, espresso and cappuccino that was served daily in the Club Room on the second floor. The Club Room was so beautiful and welcoming. I even had a chance to speak to other guests who frequent the hotel. After completing back to back meetings, I really appreciated the evening reception that included Prosecco, fine wines, imported and domestic cheeses and hors d'oeuvres. The evening reception is offered every day from 5 to 8 pm.
Gracious hospitality, unpretentious with a casual flair is the best way to describe Hotel Elysée. They currently have a great romance package offer that includes Elysée Romance Package:
A chilled bottle of Veuve Clicquot Champagne
Fresh strawberries and chocolates
A dozen long stem red roses
Less
Continental Breakfast – A lavish selection of loaves of bread and pastries, bagels, fresh fruit, hot and cold cereals, hard boiled eggs, tea, gourmet coffee, and cappuccino
Evening Reception – Join us in the Club Room between 5 pm to 8 pm for a spread of fine cheeses, hors-d'oeuvres, wine, and Prosecco
Offer valid on Suites only with a 2-night minimum.
For more information about this amazing hotel in Midtown Manhattan, visit https://www.elyseehotel.com/
Related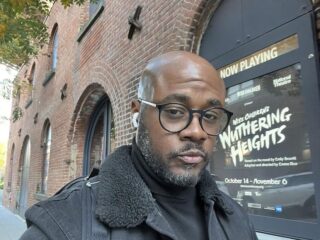 Daniel Watson
Founder - A self-driven entrepreneur within the creative and technology industries. His motto is that professionals in every field, especially creative design must be aware of the constant changes within a demanding industry to possess the flexibility and imagination to stay ahead of the trends.