Vineyard Heaven in the Hamptons Wölffer Estate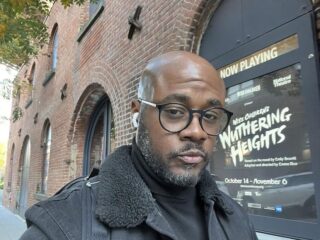 Daniel Watson
Founder - A self-driven entrepreneur within the creative and technology…
I had a chance to visit Wölffer Estate Vineyard and the experience was awe-inspiring. If you are looking for a fun relaxing activity for yourself, a romantic date or just a great activity for a group of friends, I would strongly recommend this Vineyard. Wölffer Estate Vineyard is well known for vibrant and elegant Chardonnays and rich, intense Merlots. Our dry Rosé portfolio, including three still wines, has become a favorite of New York City dwellers and summer Hamptonites alike. Located two hours from Manhattan, Wölffer Estate Vineyard welcomes guests year-round and is open every day for tastings.
Visitors to the winery discover a Tuscan-style villa set in the vines, far removed from the hectic pace of New York City. The gracious 12,000-square-foot winery houses a tasting room and boutique and a state-of-the-art winemaking facility equipped with computerized stainless-steel tanks, laboratory, riddling rooms, bottling line and cellar, where our world-class wines age in French oak barrels. And, in keeping with European tradition, barrel rooms constructed of high-vaulted caves and a wine library of rare vintages are part of the winery's subterranean charm.
Founded in 1988 by Hamburg-born Christian Wölffer, Wölffer Estate Vineyard is an American winery with a decidedly European character. Located two hours from Manhattan, Wölffer Estate Vineyard welcomes guests year-round and is open every day for tastings. No reservations are required for this incomparable wine experience which has introduced oenophiles from around the world to the outstanding quality of Long Island winemaking.
The tasting room at Wölffer Estate Vineyard offers table service as well as more informal tastings and classes at our wine bar. Guests may select from a range of wine flights and enjoy a cheese plate with a selection of artisanal cheeses. French doors open onto a stone terrace that is bordered with hydrangeas and overlooks the vineyard—it's one of the most picturesque views in Long Island Wine Country.
Wölffer wines are made in a classical style, with a rich concentration of fruit and lively acidity. Vineyard Manager Rich Pisacano ensures that our vineyard is sustainably farmed, using a non-interventionist approach that results in a full expression of our unique terroir. Similar in many respects to Bordeaux, conditions here are defined by the Bridgehampton loam soil, a by-product of the glacial moraine that formed Long Island, and cool ocean breezes from the Atlantic, just 2.6 miles away. It is this winning combination of climate and soil that ensures the ripeness and acidity necessary for producing Wölffer's signature style: European elegance combined with the typicity of their Long Island terroir. For more information visit their website. www.wolffer.com
Related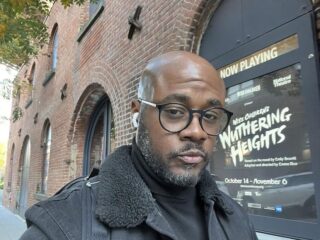 Daniel Watson
Founder - A self-driven entrepreneur within the creative and technology industries. His motto is that professionals in every field, especially creative design must be aware of the constant changes within a demanding industry to possess the flexibility and imagination to stay ahead of the trends.