Our Getaway to Fraser Valley Wine Country, British Columbia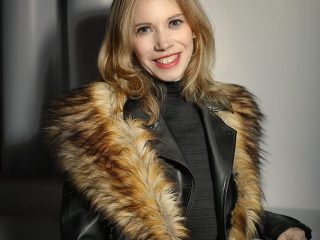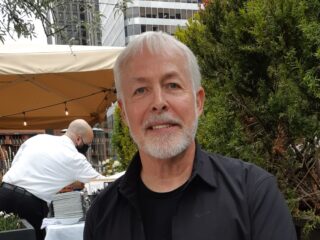 Wine Tour to Fraser Valley
Going on a wine tour in our own backyard was an eye-opening adventure for us newbie wine tasters. John and I visited some of the best local wineries in the Fraser Valley region, and during our tour, we were introduced to some of the recommended local award-winning wineries. We enjoyed tasting some fine reds, whites, and Rosés in Abbotsford, which has earned recognition as a viable wine-producing region despite less prolific production when compared to BC's Okanagan wine country. The Fraser Valley is known for its high-yield berry growing, including strawberries, raspberries, and blueberries, which are made into refreshing sparkling wines that have become highly successful.
RE:VIVE Boutique Bistro
Our first stop was for lunch at the RE:VIVE Boutique Bistro, located in the heart of downtown Abbotsford. RE:VIVE is a cozy spot, featuring extraordinary innovation that combines a restaurant with retail. We enjoyed our opportunity to soak in the ambiance, surveying beautiful decor that took over our senses, huge exotic plants, and hanging wicker lamps in a rustic setting, almost as if our lunch experience could have been part of an exotic European vacation, likely because we'd never seen anything quite like it before. We enjoyed coffee and gourmet pizzas, which were as original in shape, taste, and presentation as our surrounding decor.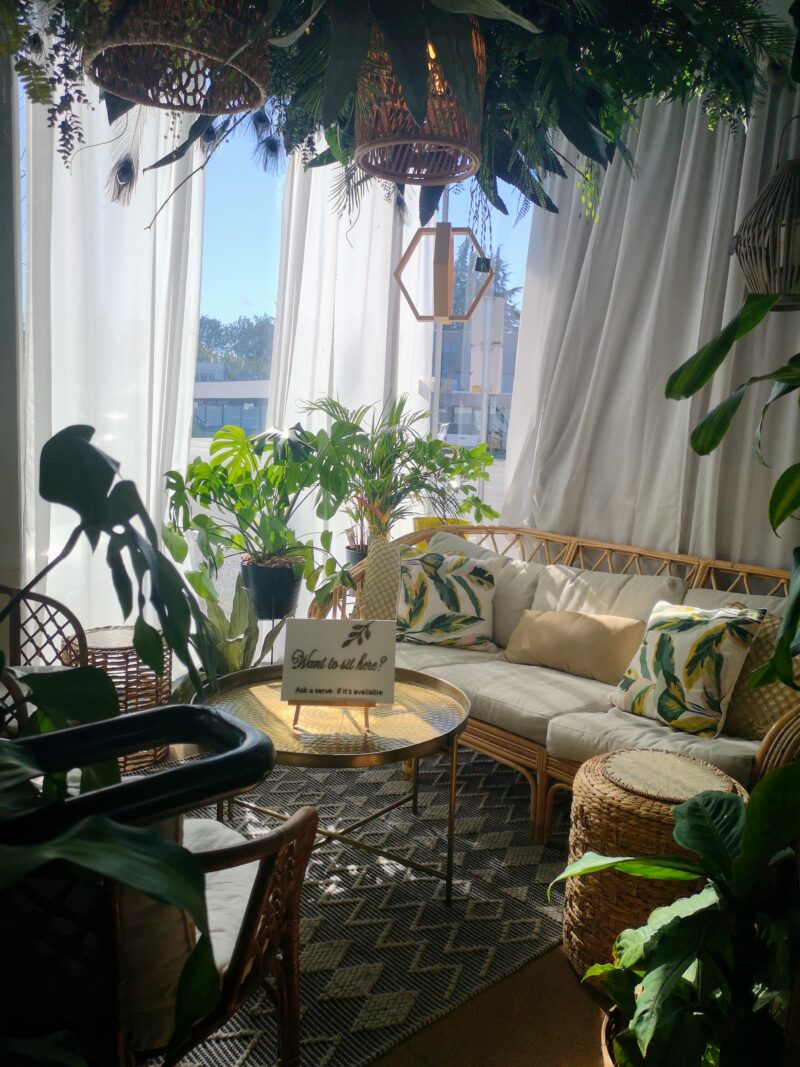 Singletree Winery and Tasting Room
Singletree Winery and Tasting Room are located on a 67-acre operating farm, including 14 acres of estate vineyard in Mt. Lehman, just outside Abbotsford. This is a family-operated business, where we met co-owner Garnet Etsell, who hosted us to taste some of their reds and whites while looking over the vineyards. As we were getting wine ready, Garnet explained how the Fraser Valley is suited for growing white grapes because of climate change. "Fifteen years ago there were very few wineries in the Fraser Valley and with the climate change and global warming, it actually got too hot in the interior for growing whites. There are a lot of wineries up there that are pulling out their whites and replanting with reds," Garnet said.
Garnet pointed to a painting that depicted some of the histories of the place which was settled in the 1870s. It was the largest fruit orchard in the Fraser Valley, though it began as a dairy and vegetable farm.
The Singletree got its brand name from the part of a working horse harness, one of which is actually on display in the tasting room of their winery, which was established in 2015.
We tried their signature white wine, pronounced, Siegerrebe (see-geh-RAY-buh) meaning "victory grape" in German, short for Siggy. Garnet says, "It goes well with Thai food, anything spicy or on its own." Garnet notes about this wine as an off-dry wine. We found it to be refreshing and sweet. Pinot Gris – white wine, drier than the Siggy. John liked this one better based on his one sip.
White Chardonnay 2015 I found it to be dry which I enjoyed the most. We tried the three reds: Harness 2016 and 2017, a blend of Malbec and Cabernet Franc, and Bordeaux. We both enjoyed the Merlot 2018; we loved the barrel's oak flavor. Our last wine was Sauvignon Blanc, Garnet said it was put in an oak barrel instead of stainless steel. John enjoyed it for being dry with a subtle taste of oak. They also grow Pinot Noir Chardonnay called Merryfield.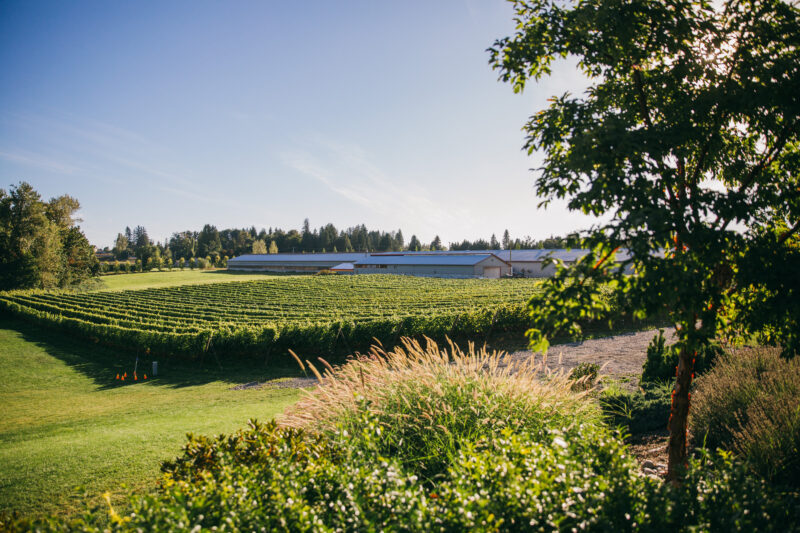 Seaside Pearl Farmgate Winery
Our second wine tour stop was at the Seaside Pearl Farmgate Winery. We were pleasantly surprised to discover the wine-tasting room was in what was once a chapel, spacious with styling wood decor and welcoming. The winery is located in the beautiful countryside landscape of Mount Lehman in the Fraser Valley. We had the opportunity to sample some wines and enjoy the spectacular vistas overlooking the vineyards and the panoramic Fraser Valley.
According to the website, The four-acre Seaside Pearl estate vineyard has 2.5 acres of Petit Milo and half an acre of Cabernet Foch. We were welcomed by Allison Zimmerman, the co-owner, and her husband David who is also the winemaker. Their son, Austin took us to our table for some wine tasting. Allison was gracious and talked about their family-owned and operated business since 2012. "Most of our wines are sold directly from our tasting room. We are close to Vancouver, being a port city and also (an) international city which makes it quite easy to open all year through," she says.
She spoke passionately about their artisanal wines:
"We bring grapes from the Okanagan, Similkameen Valley, and of course the Fraser Valley. The grapes we bring here are single vineyard grapes, they are grown on smaller vineyards, only grow that particular variety of grapes and you don't get a mixing of vineyards."
We asked her if she had a favorite wine. She says, "The wine in front of me is always the one that I tend to like because wines always tell you a story about themselves and they are like people, you get that introduction."
We showcased some of their wines, such as the Petit Milo, a white wine grape, with very early ripening, and a cross between Cabernet Sauvignon, Riparia, and Amurensis. We enjoyed tasting the Petit Milo in a can. This was our first time drinking wine from a can and found it a great concept for sustainability. Allison explains, "Canned wine, when you think about it, the time we are living in where we are conserving. It is environmentally sound." For that person on the go, it is perfect for going to the beach or going away. We hovered, slowly absorbing each aroma from many elegant wines, lingering a touch longer to enjoy the Cabernet Franc. It had a nice spicy oak flavor.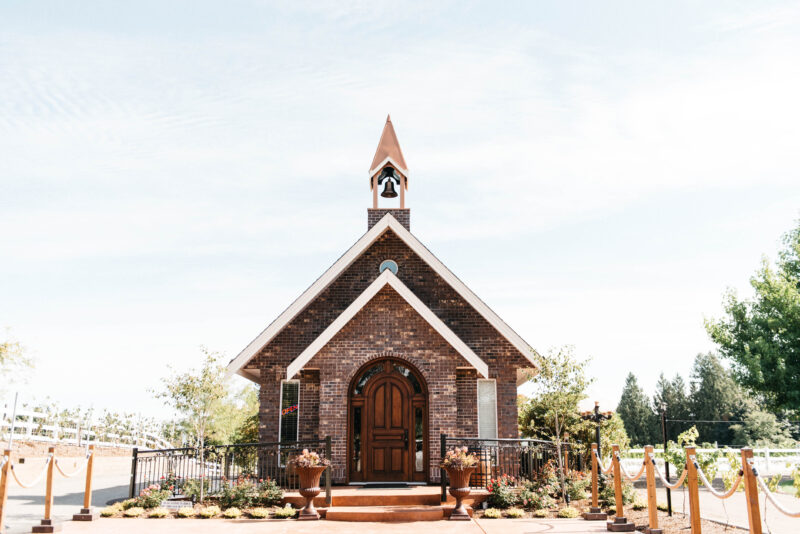 Mt. Lehman Winery
The Mt. Lehman Winery, located on Mt. Lehman Road is a family-operated, award-winning boutique winery that has received awards for many of its wines, including the prestigious Lieutenant Governor's Award of Excellence. Vern Siemens the owner, always dreamed of having a winery and his dream came true in 2009 when his passion was transformed into reality. Heidi, the lovely host greeted us and presented us with some of their wines to sample.
The wines we enjoyed the most included the 2020 Cabernet Sauvignon/Merlot. It had a robust spicy flavor, yet the one we preferred and bought a bottle of was the 2020 Pinot Noir Reserve. With a velvety oak taste, it was enhanced with a hint of black cherry.
We learned from Heidi that Pinot Noir is a healthy wine and we will drink that! In fact, we did just that at home recently, as we consumed our bottle of 2020 Pinot Noir Reserve. We enjoyed it thoroughly, one exquisite glass at a time; over two evenings, of course!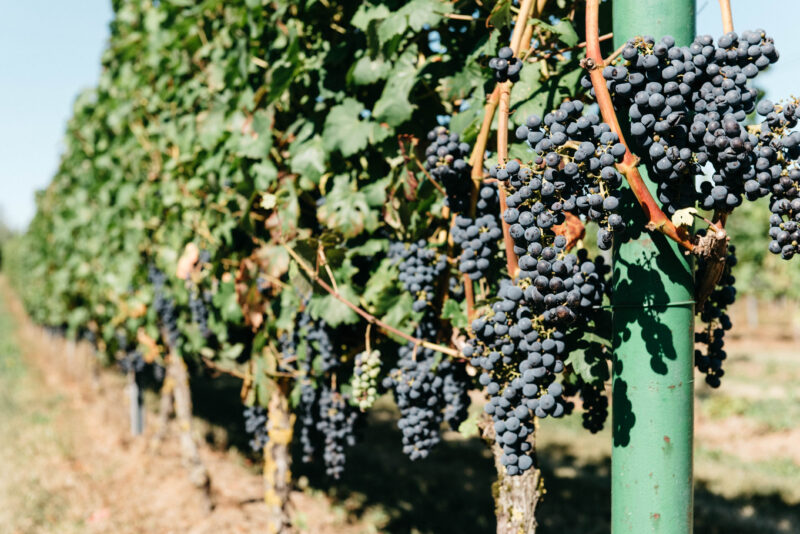 Sandman Hotel Abbotsford Airport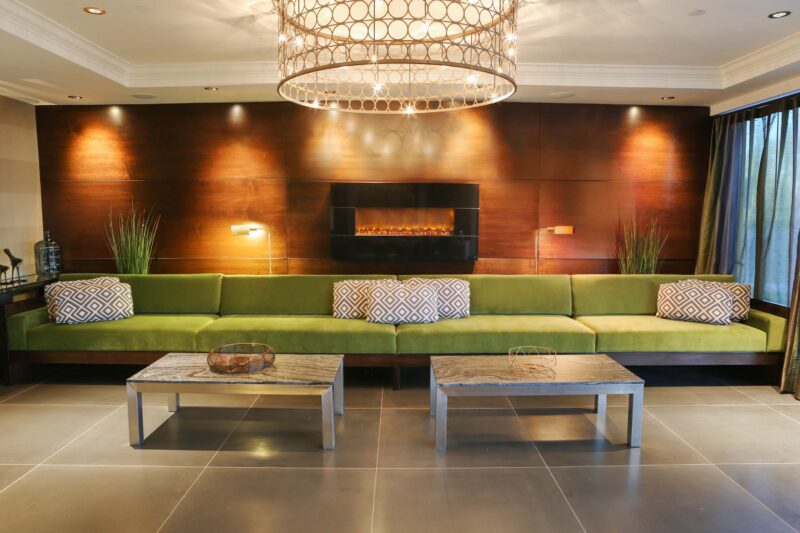 Upon arriving at the Sandman Airport Hotel, we noticed immediately its convenient close proximity to the Abbotsford airport and major artery, Highway 1 freeway. After an enjoyable hectic day traveling between wineries, our suite was well appointed with all the luxuries of home, including two TVs and high ceilings. Within walking distance of dining, shopping, etc., the front desk staff were friendly and helpful and made us feel welcomed.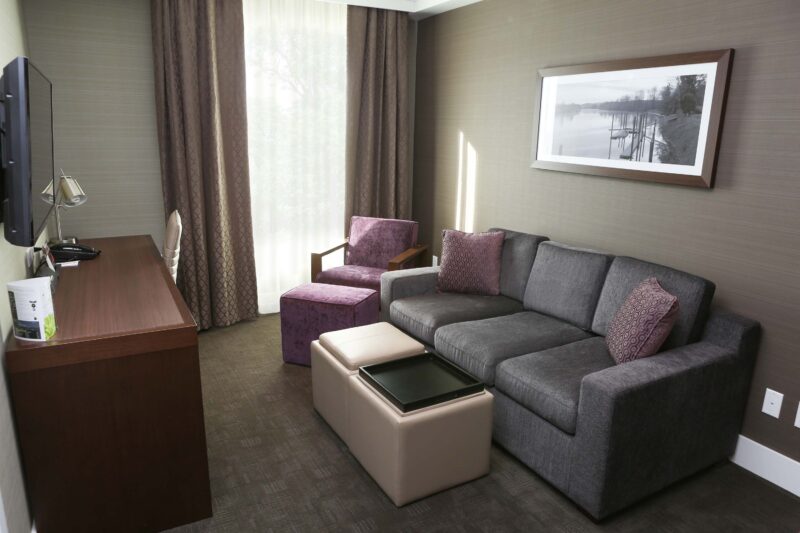 The Table Bistro
We had dinner at the Table Bistro, in an upscale part of Abbotsford. Our host, Shay Lynn was charming and welcoming while talking about their recent restaurant opening, in March 2022. She revealed the intent of the restaurant's name is to bring people back to the table and socialize with their favorite meals, snacks, and drinks.
We both enjoyed steelhead salmon, gluten-free dishes that came in good size portions, prepared with artistic flair and obvious pride. Our Salmon was served with glazed carrots, seasonings and herbs adding up to a unique dining experience. The bistro offers plant-based vegan dishes as well.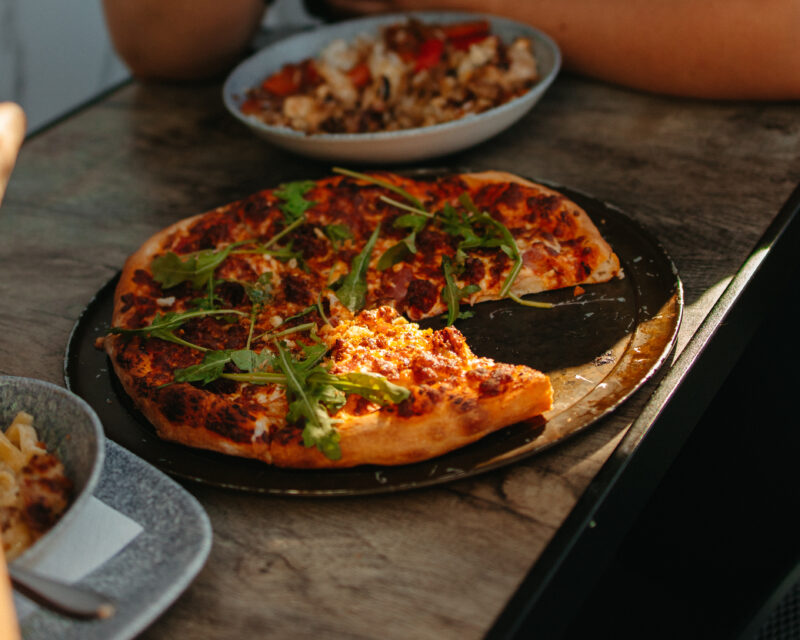 Ripples Winery and New Wave Distillery
Our final wine tour destination was Ripples Winery and New Wave Distillery, a family-owned and operated business for 35 years, producing sustainable wines and spirits with local ingredients, and known for producing fruit wine.
The first impression of the winery was pleasing to the eye because of the stunning garden called the Secret Garden. It is an inviting oasis, very welcoming and exotic with an outdoor patio and chairs, trees and plants, running water into and out of the pond, creating the perfect atmosphere to enjoy a wine tasting, so thoughtfully enhanced by our surroundings.
We were introduced and welcomed by the owner, Caroline, and her team. Tera was kind and knowledgeable and took us on our final tasting tour. From our wine tasting, for the whites, we liked Baby Munday for its refreshing taste, we could taste the pears, green apples, and sweet melon. Tera succinctly described all that each wine encompassed, making our experience that much better.
We also enjoyed the Victoria, which is a Blueberry Rosé, flavourful, and smooth with a richly unique taste. The blueberries are from their field and grown without pesticides and are the base of the antioxidant-rich wine. Their bottle of wine, Victoria, is a tribute to all those who supported their rebuild after the 2021 B.C. floods, which had caused catastrophic damage to the winery.
Ripples get its name from the passionate focus the couple has on pond supplies. The on-site nursery carries plants, fish, and hardware specific to ponds, according to Orchard and Vine magazine.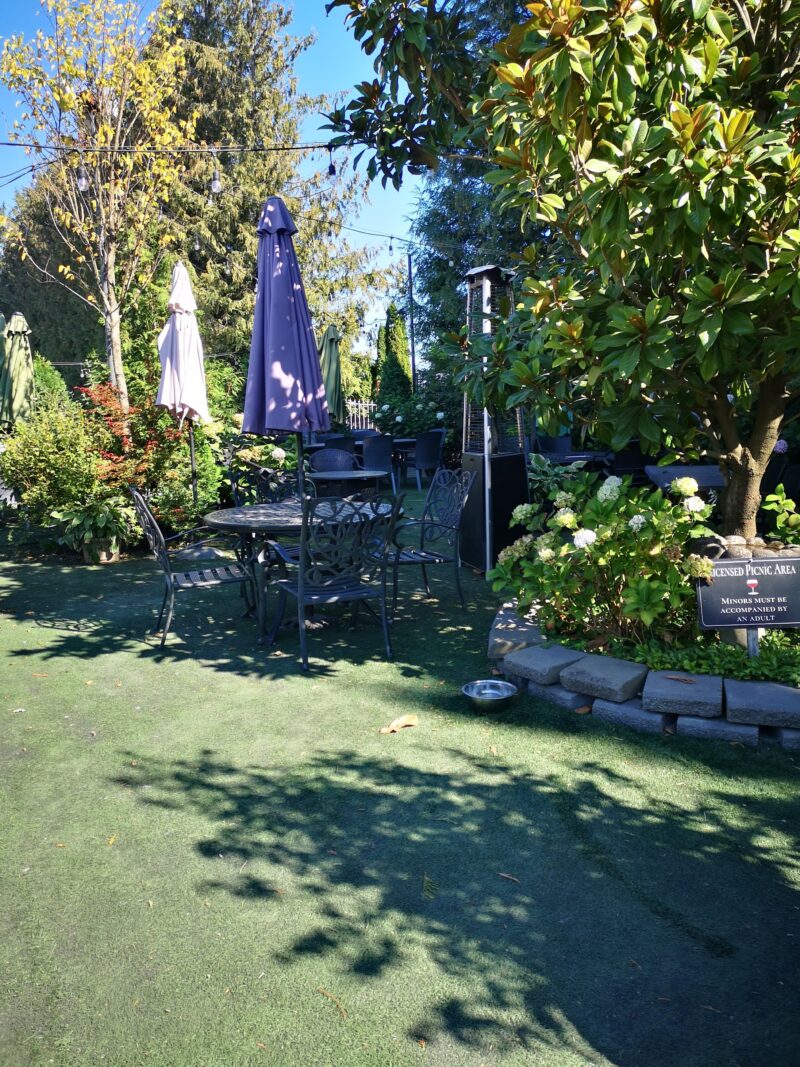 Related