Publicist Lesley Diana Shares Importance of Staying Active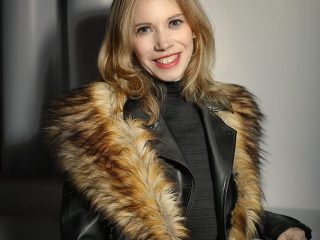 View Gallery
Lesley Diana Publicist Shares Importance of Staying Active
Lesley Diana  publicist and founder of The Promotion People always had a passion for sports and staying active. It was growing up in an athletic family that Diana's love of sport grew and became an important part of her life in staying fit and healthy. When she isn't watching her favorite sport, Diana is in either a Pilates/yoga class, swimming, hiking and/or practicing mediation. 
 In a Q&A, Diana shares her fitness background and healthy living tips. 
When did your passion begin for sports?
Growing up we were an active family participating during and after school activities. We spent our summers at the lake swimming and playing outside.  We didn't spend time sitting around watching TV.  Living across the street from our school and playground there was dodgeball, softball games, skating in the winter as well as playing basketball, volleyball, and track and field at school.  I got involved in any sport I could.  My father was an avid cyclist in England and competed in the Olympic trials so he got our family interested in cycling. 
Did you have a favorite sport while growing up?
Growing up I was involved in whatever sport was in season: basketball and cheerleading in the fall/winter and track and field in the spring, swimming in the summer.  I was keen to do many activities. 
Tell us about your career as a physical education teacher, author of two fitness books, then to becoming a successful television host?
 My Bachelor of Education major was physical education. In my first job as a high school Phys Ed teacher, I was able to introduce canoeing, cycling, modern dance, snowshoeing, and cross-country skiing to the curriculum.  It was important for me to give students opportunities to try lifetime sports that they could enjoy for the rest of their lives as many high school sports end after graduation.   
My career as a TV fitness and talk show host was the result of attending a conference focused on women and fitness.  My fitness show 'Fitness Fun with Lesley' aired weekdays on CFQC TV for eleven years and a talk show 'Feminine Focus' focusing on all aspects of a woman's life aired weekly for nine years.  
I opened a 5,000-square-foot downtown location in Saskatoon with two fitness studios, a massage therapist, sunbeds, a manicurist, a seamstress, a Jewelry designer, and ladies' wear boutique.  After ending my fitness show and studio I opened four boutiques across Western Canada. 
My first record and book 'Fitness Fun with Lesley' had two exercise routines to follow to music.  The weekly articles that I wrote for two newspapers with various fitness routines and tips were picked up by Prairie Books who published my second book 'Fitness Fun'. 
How do you maintain a healthy lifestyle?
I aim to take fitness classes 6 days a week that include tai chi, yoga, and Pilates at my local Goodlife gym and at home with an online yoga instructor Angie Howden Duke.  I also try to eat a healthy diet.  I try to follow the 'walk on by diet' as I do love sweets meaning if I don't have them in the house I can't eat them. I try not to beat myself up when I do have too much or the wrong thing to eat, as tomorrow is another day to start over. 
When I vacation I book a place with a swimming pool, as I love to swim.  I try to swim an hour a day. I have a place at Whistler so I feel invigorated when I am there swimming and hiking in the mountain air.   
Can you share a self-care tip?
Having a positive attitude is foremost to me so I try to do everything I can to be happy in my daily routine. Every morning I start the day meditating with the Chopra 21-day meditation experience. Later in the day when I need a break from work, I do the Sa Ta Na Ma Meditation which, is becoming scientifically recognized as a powerful tool for increasing all aspects of cognitive function, (perception, thinking, reasoning and remembering) and reducing stress levels while improving short term memory. I also take in the sauna as the benefits beyond pleasure and relaxation, emerging evidence suggests that sauna bathing has several health benefits. I try to add an activity that is beneficial to my health and lifestyle into my weekly routine. My parents are in their 90's so I want to live a long healthy life and do what I can to make that happen. 
Skincare is also important.  I use facial cream every morning and night as well as moisturizing my body after I shower.  I have been going to Facial Fitness for over 20 years. The microcurrent treatments stimulate your facial muscles so they regain their tone, which plumps up the skin, and help diminish fine lines and wrinkles.  I would like to avoid Botox or plastic surgery. 
Can you also share some healthy living tips? 
For my first drink of the day, I squeeze half a lemon in water and drink half a tablespoon of olive oil.  Later in the day, I add a couple of tablespoons of Apple Cider Vinegar to sparkling water and a splash of juice add or to V-8 juice. It may be helpful in aiding weight loss, reducing cholesterol, lowering blood sugar levels, and improving symptoms of diabetes. 
I make a mixture of hemp seeds, pumpkin seeds, chai seeds, and wheat germ in a jar and have it handy to add to salads, blender drinks, pancakes, porridge, and casseroles for extra nutrition. I also take a daily dose of vitamins as well as turmeric, milk thistle, collagen and cinnamon. 
I am not a great cook but I do try to eat healthy but probably too much cheese!! 
As I live on my own I limit my alcohol by drinking socially when I am out rather than drinking at home unless I have guests over. 
Is there anything else you like to add? 
I am a single mother, which has had its challenges. Most of my life, I have had two careers at once, which took over my life. There was no time left for me.  I have gone through a number of years that I was too busy and I gained weight and didn't eat as healthy as I would have liked.  As a publicist, I spend hours a day helping my clients so a few years ago I decided to become one of my clients.  I now spend a few hours a day on 'me' and work my 'self-care' into my schedule.  I have more energy, fewer sick days, feeling happy with a positive attitude.  I strongly recommend it!!  It has made all the difference, as I feel so much better about myself inside and out. 
(Also, check out Lesley Diana's TV interview here and on October's show of Run With It) 
Related