British Columbia's Sunshine Coast vacation gem West Coast Wilderness Lodge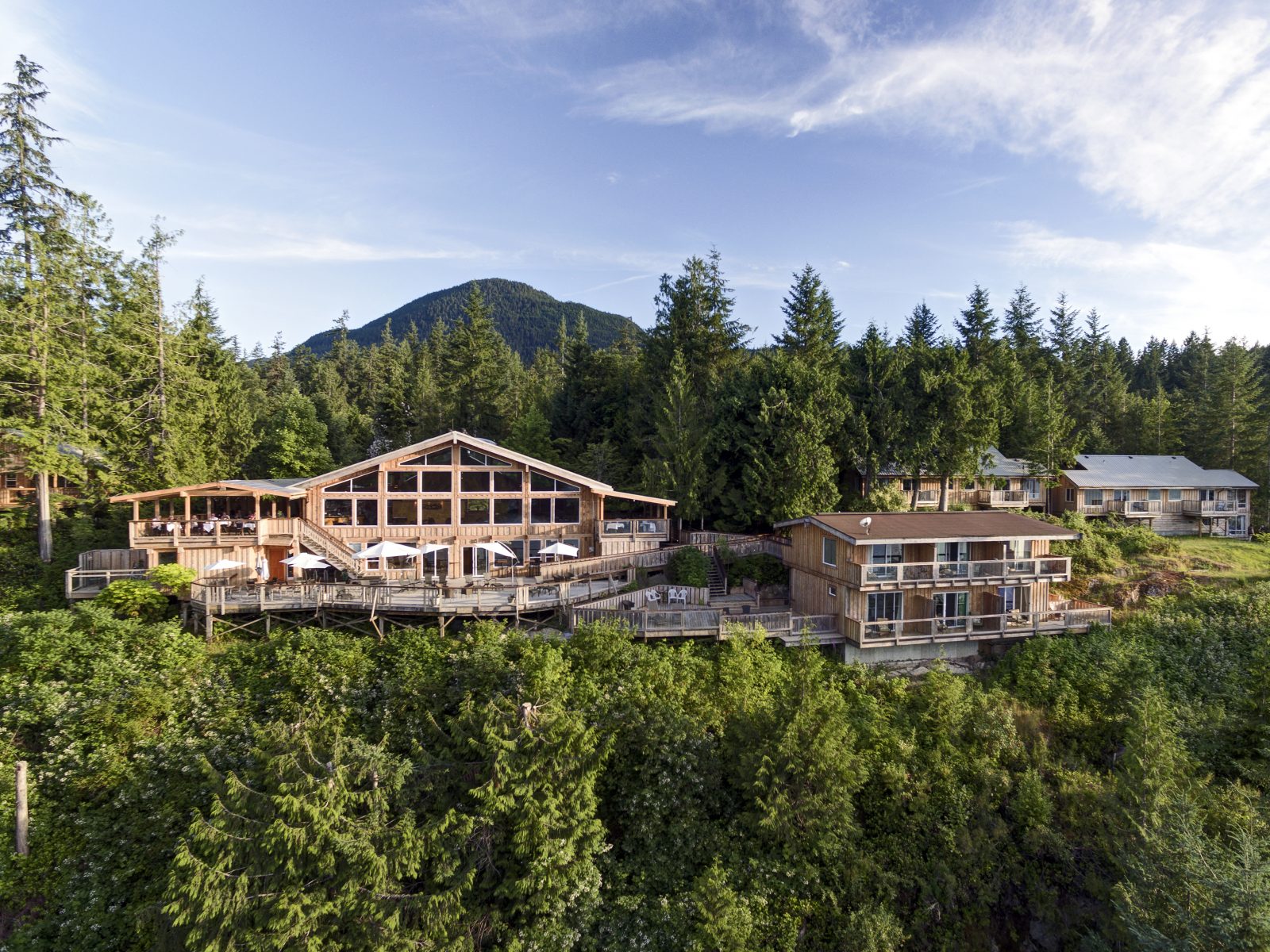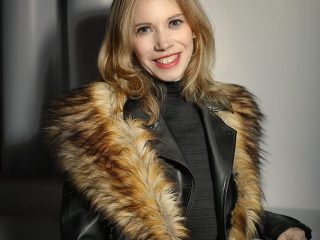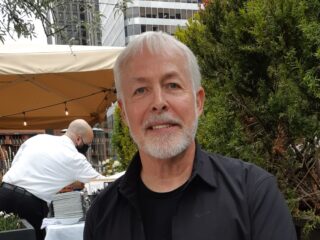 West Coast Wilderness Lodge
"We could be halfway around the world and be so appreciative of this, of what we're seeing. Yet it's practically in our back yard." John and Christine
Southern British Columbia is known for its spectacular scenery, rugged terrain, and milder year-round temperatures compared to its provincial neighbors. Many will remember Whistler and Vancouver as the host city for the 2010 Winter Olympic Games. Victoria is BC's capital city, always displaying her own charms, while the west coast of Vancouver Island boasts ocean-side villages Tofino and Ucluelet between miles of sandy beaches and big waves. The BC Interior is a wine country with beautiful cities on the shores of Okanagan Lake. Yet, the Sunshine Coast of B.C. doesn't have to bow to any of those places. Outdoor enthusiasts will enjoy all that the West Coast Wilderness Lodge offers as a haven for water sports, kayaking, hiking, and fine dining, to perusing the stunning vistas from two spacious sun decks and a dining room overlooking Jervis Inlet.
Accessible by BC Ferries from Horseshoe Bay in West Vancouver, the Gibsons/Langdale route takes about 40 minutes. Another hour and 20 minute-drive north on scenic, winding Highway 101 will take you through Sechelt and Pender Harbour, en route to Egmont and the hidden gem that is the West Coast Wilderness Lodge.
If the name conjures images of tranquil relaxation combined with a promise of adventure, your vision has been a reality for travelers from Europe, the U.K., and many points throughout the U.S.A. for the past 23 years. We traveled from Metro Vancouver for our two nights and three days of a vacation getaway. Our beautifully appointed cabin, one of 26, each with six suites facing the gorgeous Jervis Inlet, provided all of the comforts of home, with magnificent views.
The West Coast Wilderness Lodge is a dream brought to life by Paul Hansen, a former teacher assistant at the University of British Columbia Environmental Science department when he and his wife, Patti purchased the oceanfront property back in 1997. It is literally carved out of the wilderness, built from trees in the area, and fits in with a majestic presence worthy of its surroundings. You will see the gorgeous ocean and rugged mountain vistas, with islands big and small, sprinkled throughout Jervis inlet. Surrounded by cedar trees, there's a promise of wildlife viewing from Elk, black bears, or killer whales, with a chance to see some up close from the safety of The Whale Tail tour boat.
The village of Egmont was founded in the 1890s by a few families of First Nations and Portuguese ancestry. Egmont rests at the crossroads of four major waterways: Sechelt Inlet, Jervis Inlet, Hotham Sound, and Agamemnon Channel.
Car and Ferry Trip:
We woke up early to catch the Langdale Ferry to the Sunshine Coast. The drive to Horseshoe Bay took about 30 minutes, then 40 minutes on the ferry. The total trip was about three hours, the drive along winding Highway 101 presenting opportunities to stop and take pictures of beautiful views in Sechelt, Pender Harbour, Robert's Creek, and Ruby Lake.
Once we got to Egmont, we turned up the private road to the resort and were greeted warmly by Paul Hansen and Randi at the front desk. We basically transitioned to relaxation mode in the first minute, the rustic lodge emitting a homey and charming welcome of its own. The beautiful landscaping was inviting, with a long row of nasturtiums guiding us as we made our way to our suite. Paul noted the flowers are used as a garnish in some of the meals, their brilliant shades of orange, lavender, and white and sweet scent, intoxicating.
Accommodation:
The WCWL is spectacularly surrounded by ocean and mountains, while gnarled cedar trees reveal the underlying durability of the wilderness, however, pretty the big picture was. We could see the original village of Egmont across the inlet, including the first homestead cabin, still there at over 100 years old. The nights were quiet as you would imagine, as we enjoyed a full moon on the water in as serene a setting as you will find. The mornings brought the surrounding forest to life with chirping birds while we enjoyed our coffee and the breathtaking view from our private deck.
We asked Paul about the headboards above our king-size bed because they were perfectly cut large slabs of cedar. He said, "You remember the storm that hit Stanley Park about eight years ago, nine years ago? Well, it hit up here. And it was so ferocious through here, took us four or five days just to get out to the corner, cutting up trees and stuff. So this one tree came down on our property, and it was massive, so we made all our headboards out of it. It was just a massive, big tree." And Paul was the right person to be there when an opportunity was borne from an environmental disaster.
The Beach Trail:
After checking in, we went down the trail next to the lobby, which was just a three-minute, fairly steep walk down to the beach and boat launch. The trail was rugged, though well maintained. The water gets deep close to shore and undercurrents make the area not suitable for swimming. All in all, it was a great place to hang out a while on deck chairs, looking out at the private islands and cotton candy clouds forming a ring around some of the mountains.
The Lodge and Its History:
With 7,000 square feet of deck space in the main hall, we sat down in the lounge area with Paul, along with his son Lucas, who is in charge of activities. They talked about the history of the Lodge, of what makes their property unique to the area, and the activities they provide. First, we talked about the beautiful tree in the room, a 25-year-old wisteria, which is a long-lived vining plant with cascades of blue to purple flowers that look spectacular hanging from a pergola or archway in spring and early summer. It's a sight to behold with one tree spreading branches that cover the entire lounge. With open-air sides and a uniquely designed waterproof transparent ceiling, the wisteria's branches grow evenly over the entire structure. Paul notes, "The wisteria flowers once a year, sometimes a second flowering in August."
He talked about his vision for the area, saying, "We looked at so many properties over five years, and basically knew what we were looking for. We were looking for something that was slightly unique. But the view, to me, wasn't super important, because, at that time, I was teaching environmental science, and so I was looking for a place with a very pristine environment. So the ecology of the area is what drew me here. But, when we started cutting down the trees and the view came up, we realized that… we kept on saying to ourselves, "Is that really a great view or what."
It had been previously owned by a German company that was liquidating all their properties, and this was their last property. Paul said, "But this has really been a family evolution."
Lucas added," We try to sell experiences to people. And I think that's one of the biggest things. "What are you guys looking for?" "What are you trying to sell?" And I go, "Well, I don't really want to sell you a package. I want to sell you an experience."
Dinner in the Dining Room:
Our gourmet dinners were to die for, which included those lovely edible nasturtiums for garnish. On the first night, I chose the halibut, on the second night I had the salmon, which was paired with potatoes and fresh vegetables. John enjoyed the salmon dinner on our first night and the rib-eye steak on our second night. The dinners were exquisitely prepared by their gourmet chef and were delicious beyond expectations. For dessert, the cheesecake was garnished with raspberries and yellow gooseberry and is still etched into the part of my mind where all good things live.
Breakfasts…and a bit more history:
I had the Classic Breakfast both days, consisting of sunny-side-up fried eggs, bacon, toast, and fried potatoes. And the coffee kept coming. John had the Eggs Benny on the first day and an omelet on the second day. It was enough to sustain us for the better part of the day. While it was warm enough to take an outdoor table, we chose to eat from the dining room and enjoy the pristine vistas from massive floor-to-ceiling windows.
The beautiful dining room floor was built from thick cedar, which Paul describes thusly: "I happened to be driving along and saw all this wood, and the (owner) said, "If you want it, take it away." And so we took it away, and it became our floor. We were lucky to be in the right place at the right time because I think that floor cost about 30 cents a square foot, whereas in real life, it would be about $18 a square foot. And the ceiling, the wood itself is white pine, which disappeared in the '50s through a disease that killed all the pine off, but we got that, scraped all the tar and gravel off of it, and it became our new ceiling." You will need to visit the WCWL to fully appreciate how beautiful it turned out.
Princess Louisa Boat Tour:
We took the Princess Louisa Boat Tour which was about a six-hour tour. Nicole was our knowledgeable and friendly tour guide and captain of the Whale Tail. She showed us, along with the other couples Brian and Carol, and Ken and Gail a variety of points of interest throughout the day, from a cliff face to Mt. Churchill to waterfalls, glaciers, and basking seals on a tiny island that is well-known to killer whales when they visit the neighborhood. She enjoys her job, saying, "Being on the water all day, every day and it never gets old."
The locals refer to Princess Louisa Inlet as the Grand Canyon of British Columbia. We started our tour in Egmont, traveled up to Jervis, Princess Luisa inlet, and then to ChatterBox falls.
We stopped first at Vancouver Bay, in water 22,000 feet deep, and saw huge mountain peaks named after Winston Churchill, George Vancouver, and Marlboro Heights. Many of the mountain peaks we saw were topped with snow.
We enjoyed looking at the many pictographs (ancient rock paintings of Coast Salish First Nations origin), the paints they used contain animal fats, including whale and seals fats; the red color comes from the red arbutus tree. Note: the component that makes it last for thousands of years is unknown. Many have tried to recreate it multiple times but were unable to do so. There are about 10 spots of pictographs, also rock carvings called petroglyphs, in Jervis inlet.
We went through the Malibu rapids to get to Princess Louisa Inlet, where you can explore Chatterbox falls and were near the rapids, is a kids camp originally owned by an eccentric millionaire up until 1940. Nicole says, "He had turned it into a gentlemen's club. John Wayne and John F. Kennedy would boat up here to smoke cigars, drink whiskey; that kind of thing… used to have nine holes of golf. In 1940, a polio outbreak forced the sale. Young Life bought it and began converting into kids camps."
Chatterbox Falls:
Our destination was Chatterbox Falls where we had a box lunch provided and where we disembarked for an hour for a walk along the path to the waterfall. It is a popular spot for boaters and for those who want to hike to the top of the falls.
On the way back to the Lodge, Nicole showed us another waterfall, Soda Pop Falls, and the tiny sun-drenched island where the seals try not to think about resident killer whales while soaking up a few rays.
Activities in partnership with The Egmont Adventure Center:
Some other activities available at the WCWL include Jet skiing, kayaking, floatplane tours, zodiac adventures, hiking, and biking tours. If you like hiking, Lucas talked about one hike listed on the website, Hike a coastal rain forest filled with cedars and firs, sword ferns and salal, and a tiny lake with resident loons. The trail leads to lookout points where you can watch the Skookumchuck Rapids, the fastest salt water rapids in North America.
Related