Registered Dietitian Kara Marshall Shares Smoothies Recipes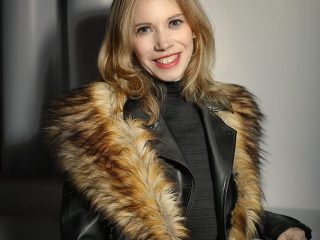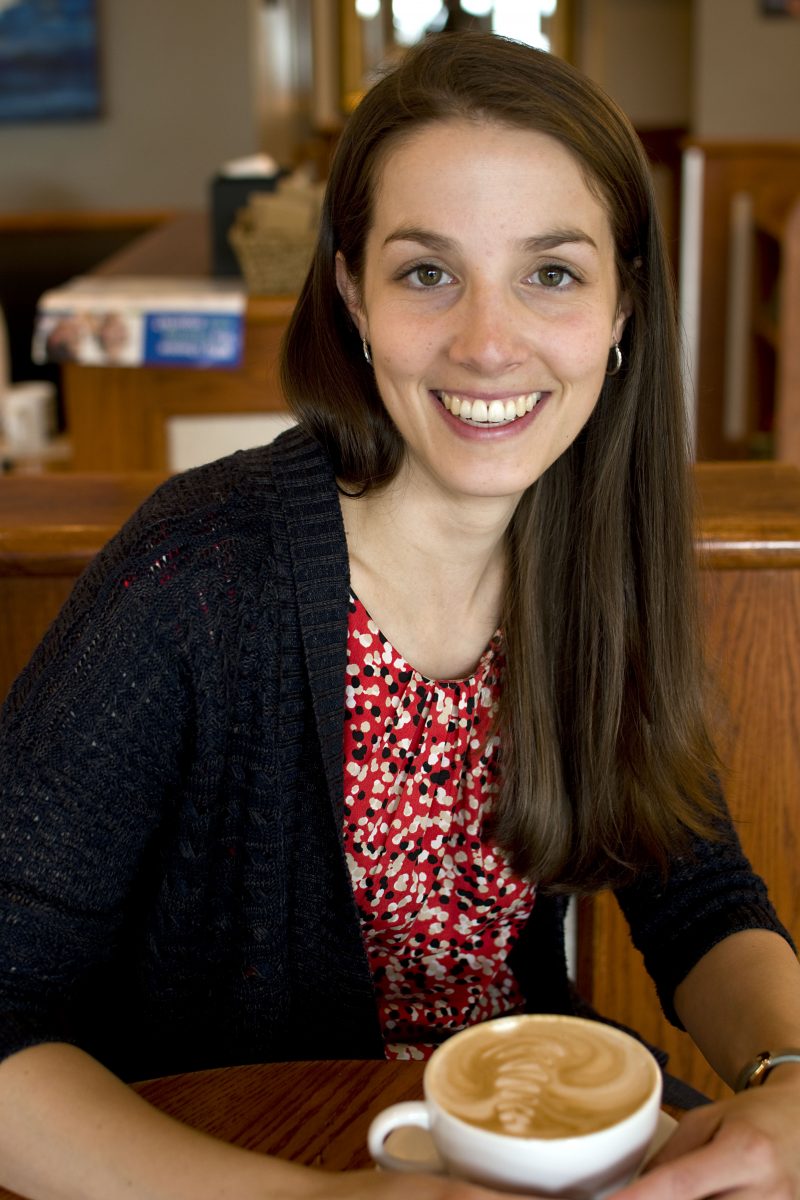 Kara  Marshall Shares Healthy Smoothies
Meet Kara Marshall, a registered dietitian and nutrition consultant whose work focuses on plant-based diets, blood glucose management, heart health, and sports performance. In her spare time, she enjoys hiking, running, cycling, and she also enjoys spending time in her kitchen with friends and family. If you like smoothies and want to learn more check out our Q&A here where Kara shares some healthy smoothies recipes.
Q: What makes a healthy smoothie and what are the benefits?
A: A healthy smoothie is one that is balanced with carbohydrates and protein and low in added sugar. Be wary of smoothies advertised as healthy but made with ice cream, frozen yogurt, and/or fruit juice concentrates as they can be high in added sugar.
The benefits of smoothies are that they are a quick and easy way to add a couple of fruit and vegetable servings into your day, they can be tailored to meet almost any dietary need or preference, and unlike juice, smoothies can be a good source of fiber.
Q: Can a smoothie replace a meal?
A: If you want to have a smoothie in place of a meal, it should look like a meal! Plan to include a choice of protein (i.e. Greek yogurt, cottage cheese, hemp hearts, protein powder or other), a choice of carbohydrate (whole fruits, oats, milk, or other), and vegetables (i.e. spinach, kale, cucumber, zucchini, basil, or other). Including all these elements will help ensure that you are meeting your nutrition needs.
Q: What are some popular breakfast smoothies?
A: Apple cinnamon oatmeal and orange creamsicle are two tasty smoothies to brighten the start of your day or help you recover from a morning run. Both recipes below make 2 servings.
Apple Cinnamon Oatmeal
1 cup milk
1 apple, washed and cored
1/3 cup large flake oats
1 cup plain Greek yogurt
1 medium banana (frozen)
½ tsp cinnamon
1/8 tsp nutmeg
1 cup ice
Water as desired to thin texture.
· Blend all ingredients together. Adjust spices as needed.
Orange Creamsicle
1 cup unsweetened vanilla almond milk
1 medium banana (frozen)
1 medium orange, peeled with seeds removed
1 tbsp orange zest
2 tsp vanilla extract
1 scoop unsweetened vanilla protein powder
1 cup ice
Extra almond milk as desired to thin texture.
· Blend all ingredients together.
Q: When should one have a smoothie before a run or afterward?
A: I find that smoothies can work well as a recovery meal or snack after a run. In a smoothie, protein assists with muscle building and recovery, carbohydrates help to replenish muscle fuel stores, vitamins and minerals help to promote overall health and wellness, and of course, fluid helps with rehydration.
Q: What veggies would you recommend?
A: I think any vegetables that your blender is capable of pureeing are fair game, but I really enjoy leafy greens like kale and spinach, cucumber, summer squash like zucchini, and winter squash like pumpkin. Herbs like parsley, basil, and mint can also be a nice addition.
Q: Do you have a favorite smoothie?
A: I don't have a favorite smoothie, but I find ones that use cucumber and mint to be very refreshing. I like these two ingredients combined with berries, apple, pear, or honeydew melon. A perfect snack on a hot day!
Q: Anything else you like to add?
A: Know that smoothies can be quite versatile. You can use them as toppings for all sorts of meals and snacks, or if you are looking for a more healthful frozen treat, try freezing leftover smoothie mixture into popsicle molds. Homemade popsicles can be a great way to cool off after summer activities.
One is a Chocolate Peanut Butter Smoothie:
Chocolate Peanut Butter Smoothie
Makes 2 servings
Ingredients:
1 medium frozen banana
2 tbsp cocoa
2 tbsp natural peanut butter
1/2 cup plain Greek yogurt
1 cup milk or milk alternative
2 Medjool dates (optional)
1 cup ice
Directions:
Blend all ingredients together until smooth.
The other is a Berry Kefir Smoothie with Spinach:
Berry Kefir Smoothie with Spinach
Makes 2 servings
Ingredients:
1 cup plain kefir
1/2 cup low-fat milk
2 cups of frozen berries
1 tsp honey
1 tbsp chia seeds
1/2 cup spinach
Directions:
Place all of the ingredients in a blender and blend at high speed until smooth. Serve at once. (If the mixture is too thick to blend, add a bit more milk)
Contact Kara Marshall on her  Instagram @kara.dietitian and website is: karadietitian.com
Here is also  a smoothie recipe called  Zero Waste Green Matcha Smoothie supplied from the Fairmont Hotel Waterfront.
Green Matcha Smoothie
Ingredients – 4 Portions (200 g portions)
1 pc Frozen Overripe Banana (peeled)
1 pc Green Apple, (cut in quarters)
30 g (1 cup) Carrot Tops (tops only)
30 g (1 cup) Fresh Spinach
40 g (1 cup) Curly Kale
2 g (1 tsp) Organic Spirulina Powder
2 g (1 tsp) Match Powder (optional)
4g (1 tbsp) Ground Flax Seeds
460 g (2 cups) Organic Sugar Free Almond Milk
Method
• Combine all ingredients in blender and blend until smooth.
• Store smoothies in a sealed mason jar refrigerated to maintain
freshness. Store for up to 12 hours.
• Consuming smoothies shortly after blending maintains the
best health benefits and nutrients.
Health Benefits
Frozen Bananas are not only good for banana bread. Frozen bananas add great flavor and texture to
smoothies. Bananas also support good heart health and blood pressure as they are packed with B6
vitamins, manganese, and potassium. In addition, to support zero waste banana peels compost as a
great source of potassium for the earth.
Apples are a great source of vitamin C, antioxidants, and potassium
Carrot Tops are typically discarded but rich in nutrients. Carrot greens contain six times more
vitamin C than the root, as well as potassium, calcium, and phytonutrients.
Spinach is an excellent source of minerals Iron and Calcium which are essential for bone and tissue
health. As well at vitamins A, C, K1, and B9.
Curly Kale is among the most nutrient-dense foods providing vitamins A, K, C, and B6 as well as
minerals manganese, calcium, copper, potassium, and magnesium. Kale can help lower cholesterol
and reduce the risk of heart disease.
Spirulina is a blue-green algae high in protein, vitamins, and antioxidants.
Matcha Powder contains caffeine for a boost of energy. Matcha green tea is also known for its
powerful antioxidants and detoxifying properties.
Ground Flax Seeds are rich in dietary fiber, protein, and omega-3 fatty acids in addition to providing
as a great source of vitamins and minerals.
Almond Milk is a dairy-free option and a good source of calcium and low in calories.
Zero Waste – "We work in an industry that has a direct impact on food waste. As a Chef, It is our responsibility
to change our industry and find creative ways to utilize product that would otherwise be wasted. In this simple
smoothie recipe ingredients that would potentially be deemed as compost are prepared into a nutritious and
delicious breakfast or mid-day fuel." Chef Michael Pagnacco – Fairmont Waterfront
Related