Libertine Showcases Collection in Los Angeles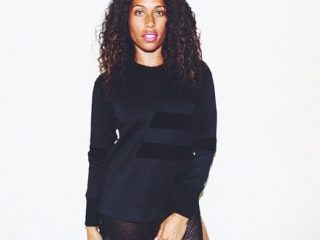 Heather Perry
Heather is a photographer and writer obsessed with fashion-y things…
Johnson Hartig landed in Los Angeles with his line, Libertine,  showcasing it as a welcome back to LA. The collection was received with open arms by the stylish set that showed up anticipating the arrival. Known for intricate embellishments from head-to-toe, the label showed up in true Libertine fashion. Proper lady-like looks with references to the '40s were made edgy with candy-colored stacked bracelets, or crystal-embellished patchwork and sequins. The sequins made their way to the slender fresh-faced models creating starburst illusions around the eyes. French twists were topped off with feather-like wisps. The menswear held a sort of street-wear charm. The men's collection included bomber jackets, tracksuits, and hoodies. A repetitive apple tree pattern wove its way across shorts and blazers quite refreshing for Fall.
The sequined covered guests rocking Libertine designs piled into The Ebell, a woman's club founded in 1894, with its dark wood and vintage chandeliers it gave of private club vibes, making the event feel even more vintage glam.  Guests included Marilyn Manson, Fergie, Jamie Knight, and Adam Lambert. Champagne flowed in the courtyard while the sounds of the water fountains and live band filled the air. A celebration and welcome to LA to Libertine.
Related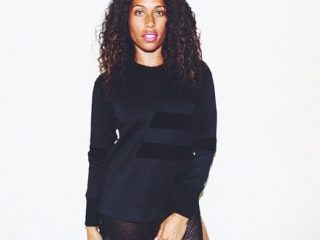 Heather Perry
Heather is a photographer and writer obsessed with fashion-y things and getting on planes. Follow along as she shares her adventures in travel and fashion paired with her love of photography, and the written word.