Upclose with Aaron Dante, Founder No Pix After Dark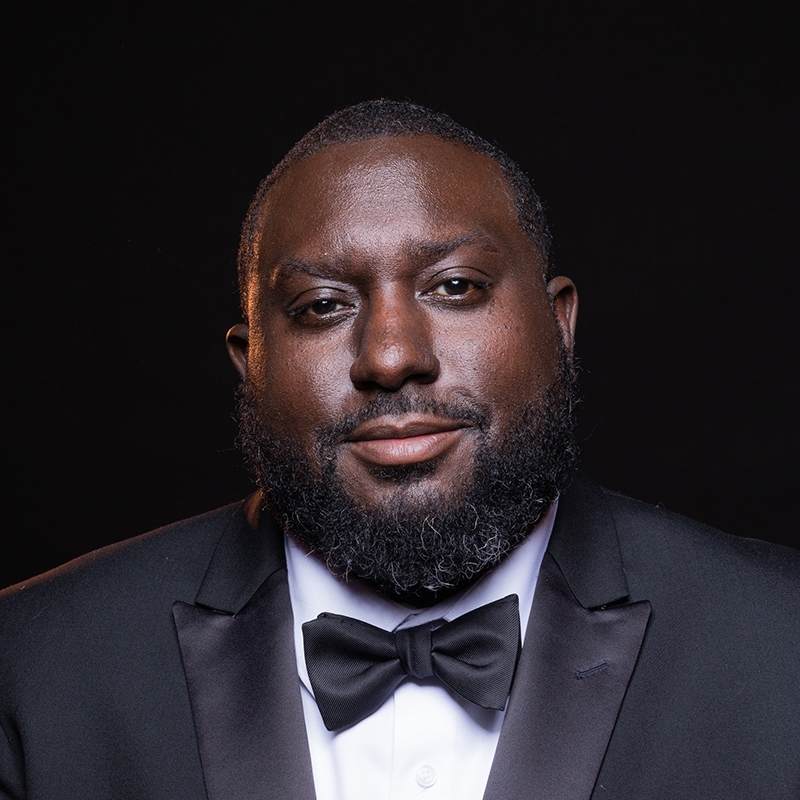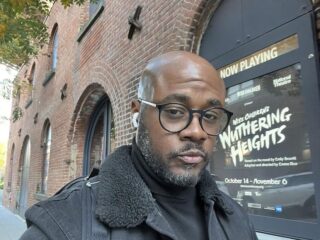 Daniel Watson
Founder - A self-driven entrepreneur within the creative and technology…
Aaron Dante Discusses His Impact & Journey For No Pix After Dark Podcast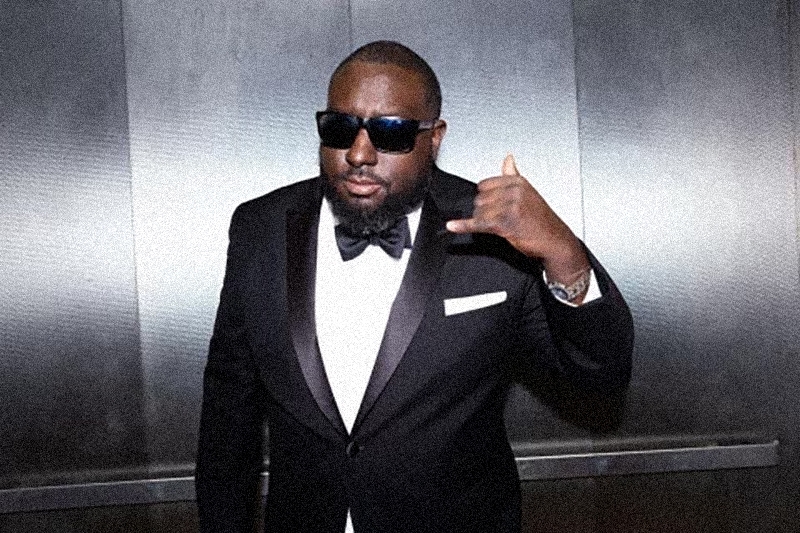 My esteemed colleague Aaron Dante is the founder of No Pix After Dark. After speaking with him on his podcast, it is exciting to see his growth and what he has been doing since our last touch base. In addition to interviewing community-changing activities and cultivations, he is now interviewing earth-movers and powerhouses.
Aaron Dante of No Pix After Dark tells us how you got started in podcasts. (inspiration)
 It is funny because it was by mistake. Well, I did listen to podcasts. However, when my son was born, I was like, I need to do something for him that makes a mark on the earth. With that, I said, let me do a podcast and figure out how to tell my friends stories of trials and tribulations, things they have gone through that came out positive on the other side-teaching them not to give up.
I hoped that my son could hear 30 or 40 years later that he would tell his son or his daughter about their grandfather. Passed down from generation to generation because you know audio will always be here. It does not matter which generation it is. Audio is here to stay. I want my living legacy and my family to understand what remarkable things I have encountered and my life experiences. Often we hear the phrase, 'Oh, I wish that I recorded that, or I wish I had done that,' and I am doing it in the flesh. That is what keeps me inspired every week.
Baltimore Sun and Baltimore Magazine named No Pix After Dark Reader's Choice Best Podcast three years running – 2020, 2021, 2022 – What does that mean to you?
 It means a lot to me. People listen to the show. Listeners love it, and they are invested in the show. I always tell people that the first year may have been a good year for me. However, I said to myself that I would be the best in Baltimore. When I got it for both publications the first year, I was like, yeah, this is cool, but we want to solidify it. This way people won't say he won it for one year or he isn't real. I replied let's get better at what we are doing. My goal is to improve every year. Some say, "Oh, people have been doing podcasts for 4 or 5 years, and I ask well, that's a lot but what have you done to improve within that duration?
Now, if you look at how I've grown, I have interviews online, on Youtube, and Tik Tok. I have all of these things running, and now you are seeing a visual of me. This is not just audio. From there, it helped me leverage other projects down the road. This is because anyone can talk behind the mic and not see the person, but when you can see the person, they are like, that's my guy. I will vote for him again because he takes it to the next level every year. So this past year, I did not know if I would win three years in a row.
When the Baltimore Sun came out and announced I had won, what a blessing. So I got a little nervous because Baltimore Magazine had not published. However, when it did, and I saw I had won again, I was like yeah, 'there we have it.' I tell people that the Reader's Choice awards are better than anything else to me. This is because it was the people who voted, not some editors or writers making the decision. I am grateful for where I am and do not take it for granted.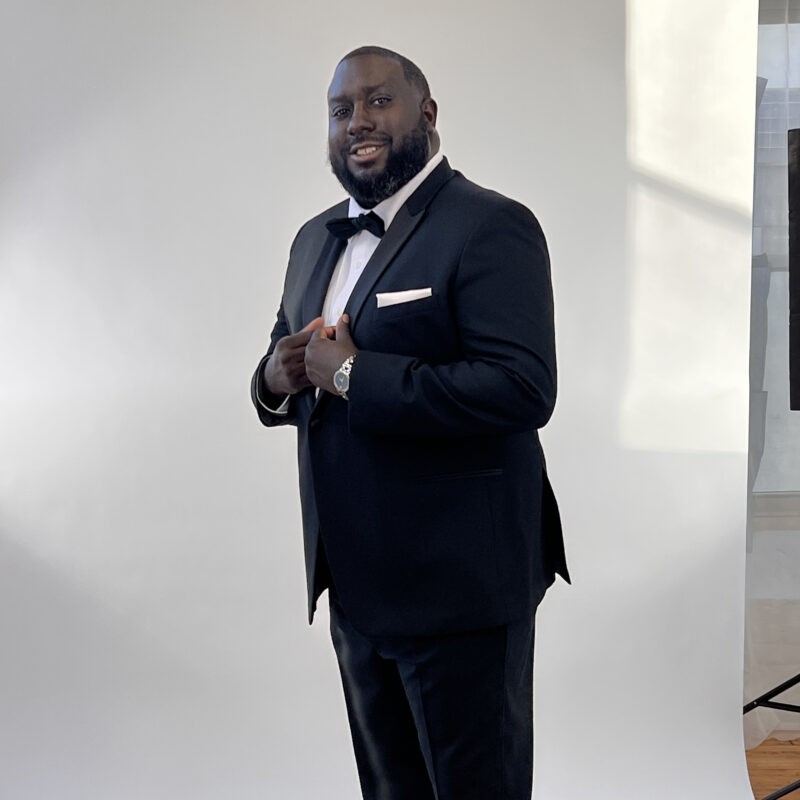 What is the first thing that pops into your head when I say "Black Creators"?
 Someone that looks like me and speaks like me. A visionary who can see through the lens of Black people and culture. Someone who has been through trials and tribulations, someone who knows what the world is really about and is geared to tell the story. Just like how you tell the story through travel, photos, and fashion, you present it through a lens I can relate to. That's my idea of what a black creator is about. There are more of us out there, and I love supporting Black creators.
We are now expressing ourselves. Now people can say wow, Black creators do have a vision. Why didn't we give them a chance or an opportunity? Why has it taken us so long to recognize that? As Black creators, we have to work twice as hard, if not more. I am so hard at work for these sponsors that I am pretty sure that some of my counterparts don't have to work this hard. That's our society. I was taught from a young age that we have to work twice as much as the next person because nothing is given to us. My goal and vision are to work smart and ensure things are done correctly.
As a storyteller, what does that mean to you? How critical is it that black storytellers' voices are heard?
 People always ask me what podcasts I listen to or follow, and I have to be truthful; I listen and look through many black podcasts and magazines like Black Enterprise and LIVID, and I like to read old-school Jet magazines. I look for these because it was someone who looked like me doing these things, and that inspired me.
I have always said that representation matters, and we are all inspired by that. One thing about storytelling is that not everyone can do it. It takes a particular skill or talent, and I love when Black people tell these stories and work with the talent out there. I see in black Hollywood producer Ryan Coogler, Black Panther. It is fascinating to examine the world through the lens of how we view things. Please give us the opportunity and see what happens!!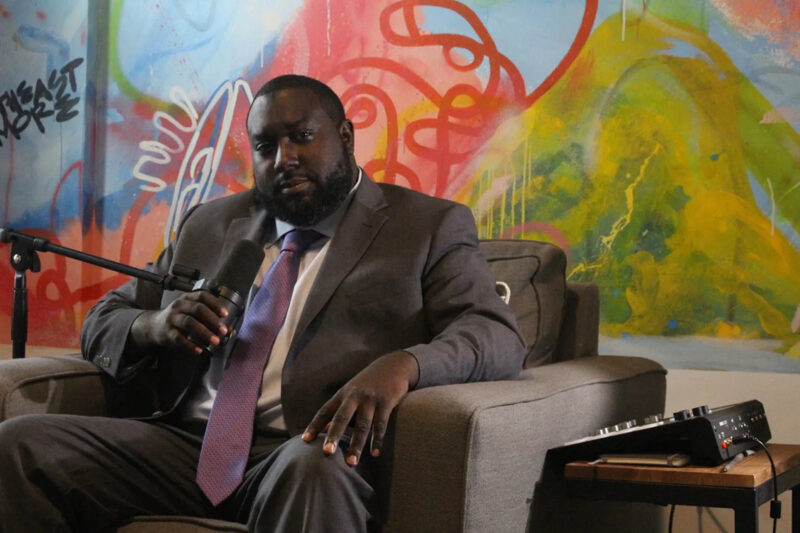 Considering that the industry can be perceived as oversaturated and predominantly white, how does No Pix After Dark stand out?
 It is funny when I speak to people, and one of the things that are talked about is being in a predominantly white industry. Oh, and people say well, you have Jemele Hill. She is very talented and has been on TV shows, Sports Center, and ESPN, and I get it she is more of a writer and does a fantastic job. And what I would like to see with her new podcasts network with all-Black women podcasts. Now I want to see the media shout out to her and say, " Wow, this is an awesome group of talented Black women storytellers.
There is a saying that you can't worry about everyone else. It would be best if you were concerned about yourself. When you stay true to yourself, keep doing what you did to get there and figure out ways to grow. My podcast is in the top 2.5% of podcast groups in the world according to listennote.com! That's pretty good for a podcast that has been around for four years. For a man to get started in his basement with two old mics and a recorder it's a blessing. Because of this, I keep on what I am doing to grow. I speak to people like you and get advice from you guys and other creators, and I listen. The key is that I hear and understand that listening is a talent.
When I am interviewing, yes, this is my show, but I leave it open for my guests to take the lead. I tell them this is a 30-minute commercial or promotion for you. How do you want this to go… I was on a TV show that I cannot name at the moment. They came from New York to Baltimore to hang out with me for a night. The US Navy reached out to me, and I rode in a helicopter for FleetWeek, and the feedback was, 'Aaron, you are real; you keep it real; we want a person who is talking to the people, ' and that's the most significant compliment you can receive. People who don't know you are contacting me for an interview. 
Your interviews with some of Baltimore's powerhouses have been impressive; which interview kept you on your toes and why?
 First, I would say Dia Simms is the CEO of Lobos 1707 Tequila & Mezcal; I interviewed her. She is from Columbia, Maryland. It's 30 minutes from Baltimore, and to get this interview, it took about four months to set up. And when we did it, we did it! It was beautiful because her story and how she has been in the industry are mind-blowing. She spent almost fifteen years working alongside Sean "Diddy" Combs at Combs Enterprises. So you know I had to be on my P's and Q's for that interview. 
Next is Julie Donaldson, Vice President of the Washington Commanders; she is a former sportscaster and media producer. And to get to her, I had to navigate through four or five people to connect. Ms. Donaldson was another fascinating interview. I think one of the things that could be nerve-racking is that people at that level in the industry never know which questions they will answer or won't answer. 
To name a few more: I interviewed Governor-Elect of Maryland Wes Moore twice, the first Black Governor of Maryland and third ever in the United States, Mayor of Baltimore Brandon Scott, and Brooke Lierman, Maryland's first female comptroller.
People recognize what you are doing and want to be a part of it. These are only a few of the powerhouses I have interviewed. I have interviewed a few of them two or three times, and it is a beautiful thing because they know who you are. I am not saying I am a journalist or have been to school for it. I am just saying that I am having fun, and they call me media, and I enjoy what I do.
 For example, the podcast industry is evolving, and there are rumors about TIKTOK collaborating with a streaming company to create a podcast platform. Do you see this as a new venture for No Pix After Dark?
 It's interesting because you know the world has changed as you know it. Everyone is saying Youtube is the way to go. I don't know if it is because of the way TikTok works. That's only one minute of your life. Again I do not see how you could tell a story in that short time. I believe that TikTok is going to be like TV with five-minute segments. Now that might work for them. Because you have your Youtube heads, the older generation, I would say that's my generation, the 35+, and TikTok. I would consider a 30 and under generation.
I say that because they do not have the patience to watch an entire video. If they do, then that's another conversation. Listen, I don't fight it. I go with the flow. I will learn whatever the market may lead. I am currently on TikTok, and I expect it will be more of a sound bite that leads to a more in-depth interview. You can only add links for people to see more, so we will see where it leads. TikTok is a different audience. It is almost like dating apps swipe up and down or left to right for an instant switch of content.
What's next for No Pix After Dark? (Partnerships, Travel, Aspirations)
 There are so many things that are cooking right now, and not all that I can discuss. Looking to expand, and I have been speaking to a few people about it. I am doing some work with the Arena Stage Theater in DC and just wrapped up an interview with them. I am trying to build on the DC audience and that direction. Prince Georges, Howard, Frederick, and Montgomery County, which are near Washington DC. That area has many people who listen to podcasts. To grow in this industry, you have to expand your reach. So this year, 2023, I am expanding my reach; I am not limited to my current location. I am international. So you will see more travel, art, music, and culture in addition to my storytelling. Representation matters!! 
ABOUT AARON DANTE
Aaron Dante is the host and owner of NoPixAfterDark an award-winning podcast. NoPixAfterDark is the winner of 2020, 2021 & 2022 Readers Choice Best of Baltimore for the Baltimore Sun. It is also the winner of 2020, 2021 & 2022 Readers Choice Best of Baltimore for Baltimore Magazine.
 The NoPixAfterDark Podcast participated with the Epsilon Omega chapter of Alpha Kappa Alpha Sorority, Inc. as they celebrated Black Podcasters for Black History Month. NoPixAfterDark Podcast emceed the Visit Baltimore Annual Conference 2022 panel on "Building the future of tourism".
NoPixAfterDark was the first podcast to record live during AFRAM 2022. The hit podcast recently participated in the Maryland Association of Counties (MACO) podcast alley and worked with the U.S. Navy for Maryland Fleet Week 2022, worked with Guinness Open Gate Brewery, Arena Stage DC, Visit Baltimore, and Vice TV. The podcast seeks to build a community of human experiences, positive storytelling, and conversation. The format can consist of simply telling a memorable tale, an entrepreneur's life, or explaining an experience that changed a life.
Guests of NoPixAfterDark have included City Council President, now Mayor of Baltimore City Brandon Scott; Washington Commanders Vice President Julie Donaldson, CEO & President La FêteDu Rosè Donaè Burston, Lobos 1707 Tequila Dia Simms; Maryland Governor-Elect Wes Moore, Dr. Karsonya Whitehead, WEAA radio host, and renowned DEI expert; Annie Milli. Executive Director of Live Baltimore; and Visit Baltimore CEO & President Al Hutchinson.  
Check out Aaron Dante on Nopixafterdark on Youtube, Instagram, Twitter, and the website at www.nopixafterdark.com.
Related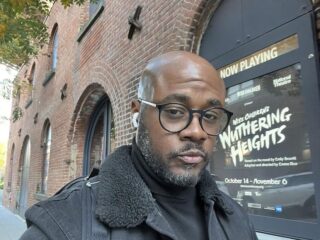 Daniel Watson
Founder - A self-driven entrepreneur within the creative and technology industries. His motto is that professionals in every field, especially creative design must be aware of the constant changes within a demanding industry to possess the flexibility and imagination to stay ahead of the trends.