UpClose with Kids Style Expert & Designer Marylinda Johnson

Photo Credit: Vernon S. Davis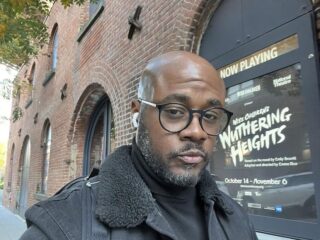 Daniel Watson
Founder - A self-driven entrepreneur within the creative and technology…
UpClose with Marylinda Johnson
Marylinda Johnson is a kid's fashion expert and designer based in Washington, DC. Her busy schedule allowed her to take a moment to talk with us about her journey and the inspiration behind Chilin Kids.
Tell us about your journey as a Black female entrepreneur.
To give you context of who I am, I have to mention family means everything to me. I am married to a loving and supportive husband that pushes me to explore my dreams with five beautiful children who keep me on my toes. Fashion, and more importantly kid's fashion, has always been a passion of mine. My story isn't unusual, but empowering for me throughout the process. I am a chill stay-at-home mother who launched a children's brand that was inspired by my children. It is empowering to have my own and watch it grow as my kids grow.
While some creative entrepreneurs might not know what they want to sell, how did you know that the children's fashion business was for you?
My journey started almost five years ago when I had my daughter. I thought Yes! I finally have my real-life doll baby to style in incredible fashions. When she was born, I would search online every day for outfits for her and dress her up. I had opened an Instagram page for her. I woke up one day and she had over 7K followers. My daughter was featured in different places, blogs, and outlets. My phone was non-stop with alerts as I could not believe that so many people tagged us and reposted. So that gave me the idea that maybe we are onto something that I can curate her page with my styling of her. It was a lot of fun for me. I would get messages from a lot of moms that would ask questions about where I get certain pieces from or how to purchase them. In my Instagram family, I cultivated a community of moms seeking advice about styling their children. Chilin Kids is my passion project.
How significant was it to define your brand? How did you choose the eCommerce business model VS the traditional model?
It then occurred to me that I could start a business around a children's store. As a result, I became inspired to launch an eCommerce website on Shopify like a personal shopper for my clients. I was thinking of ways that would be the most effective for the community of moms I started. I wanted to create a space where parents could find unique and high-quality pieces for their children. I pitched the idea to my husband and said I think that I should expand this concept into an actual business. I told him that we should launch online first before opening a brick-and-mortar store. I did not want to limit myself to just the area where we live. I explained to him that in my community of moms, I speak to them from all over the world.
In your opinion, what are the business essentials for an online fashion business?
So I hopped online to start to do my research on how to become a fashion buyer and then search for what brands I wanted to carry.
Also wanted to define what my niche was meant to be.
Where to source locally or abroad / the right vendors.
A customer-friendly website that allows them to shop with no problems
 Marketing
ChiLin Kids has a direct-to-consumer model vs. designers and manufacturers–how do you focus on quality control?
As a rule of thumb, I check to see if this is a vendor or item I have bought before to know if they have high quality before buying or deciding which brand to carry in-store. Request samples from particular ventures. Kids grow out of their clothes fast and I want to make sure that all of my items will last. Resellable or reusable items that are well made even as they grow out of them. I want to ensure that they get their money's worth out of their purchase.  In pieces that are not mass-produced like fast fashion, I look for pieces that don't hold together. and that I will be able to repurchase in the future.
What is the process of purchasing inventory for your ChiLin Kids? What are the TOP FIVE items on your checklist?
Price—I have to make sure the price is correct. Feel like, as a mom, I understand some parents have multiple kids. I want to make sure I am carrying things that people will enjoy and get their money's worth because if a customer feels it's overpriced it won't sell.
Quality—Again, as I mentioned before quality is one of the factors to returning customers, and the value of your brand is quality control.
Photos—All photos should be clear and reflect that the product is the "actual product." Too often, you will shop online from a store or brand you have not shopped with before and receive an item that looks nothing like the photo. It has happened to us all. Make sure there is an actuary when purchasing online because people buy with their eyes.
Comfortability—If the clothing is not comfortable for your customer then you have missed the mark.
Research—Know your customer and what is current to stay on-trend.
What are your ideal criteria when searching for the next big thing? Describe your fashion style. [Textures, fabrics, textiles..etc]
I'd say it's comfortable and fashionable. The line has to be something so, comfortable for them, and yes, super stylish. I strive to be the destination for any occasion your child experiences. We search for pieces that can be versatile and could be worn in different ways to create various styles. We have all assortments depending on which brand or vendor we are working with.
How do you stay on top of the latest trends in the children's fashion industry?
Oh, my God, I follow everything related to children and kids' fashion. Throughout the process, I also received support from an excellent friend. His name is Joe and he is a successful fashion buyer from New York. He has worked with brands like Neiman Marcus and travels all over the world to meet with different children's designers. I try to schedule monthly or quarterly meetings with him as he is so helpful.
See Also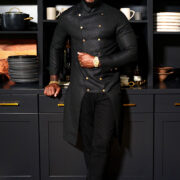 If you could partner with any other brands, who would they be and why?
That's a great question. I say the brand would have to be Old Navy. Creating high fashion, but affordable—possibly an affordable couture line. So you can go to Old Navy, get everyday wear out, and still get beautiful out that your child can wear at a wedding or event.
What's your advice for younger entrepreneurs seeking the same career path?
What I always tell people is that it has to be something that you care about. Because for me it has been challenging for me to run a small business and my kids and my personal life and family. It has to be something you enjoy and that brings you comfort. You don't mind staying up until 2 or 3 in the morning for something you enjoy. In order to ensure my clients and customers have the best experience shopping for my brand, I do this. It's fun all me so it has to be something that pushes you to grow but allows you to be excited at the end of the day.
For more information about Chilin Kids check out their website here.
Related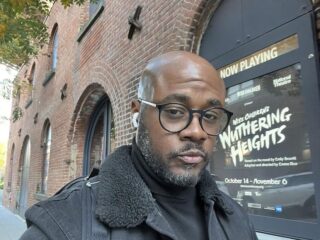 Daniel Watson
Founder - A self-driven entrepreneur within the creative and technology industries. His motto is that professionals in every field, especially creative design must be aware of the constant changes within a demanding industry to possess the flexibility and imagination to stay ahead of the trends.