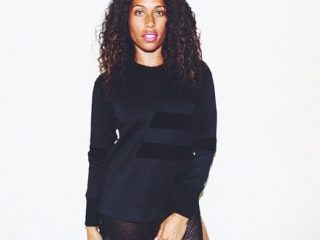 Heather Perry
Heather is a photographer and writer obsessed with fashion-y things…
Follow our editor Heather and her boyfriend Carlos as they wander and lust after each other, new adventures, and through the gorgeous country of Mexico. Check out their historical stay in Mexico City here.  
Globetrotting as a vegan is not always a piece of cake. Traveling abroad and maintaining a plant-based diet does come with challenges and requires some ingenuity. Then there are those places that make it deliciously effortless, enter Mexico City.
Known for its food scene Mexico City has become an international culinary hotspot. From street food to fine dining, chefs have elevated the gastronomy reputation to one of the best in the world. We were craving to see what this metropolis was going to serve up vegan style.
From the service to the food, here are the places our taste buds won't let us forget:
Researching vegan restaurants in Mexico City, Los Loosers ranked high. We devoured the menu to find an unexpected eclectic mix. From Korean hot pots to ramen and tamales, we were curious to see how this would all come together, so off we headed to one of the hippest Mexico City neighborhoods, La Roma.
We arrived to a waitlist of people, which we thought a good sign. Situated on a quiet tree-lined street, Los Loosers is an intimate restaurant with few tables both inside and out. The decor mimics the diverse menu, also donning an Asian touch.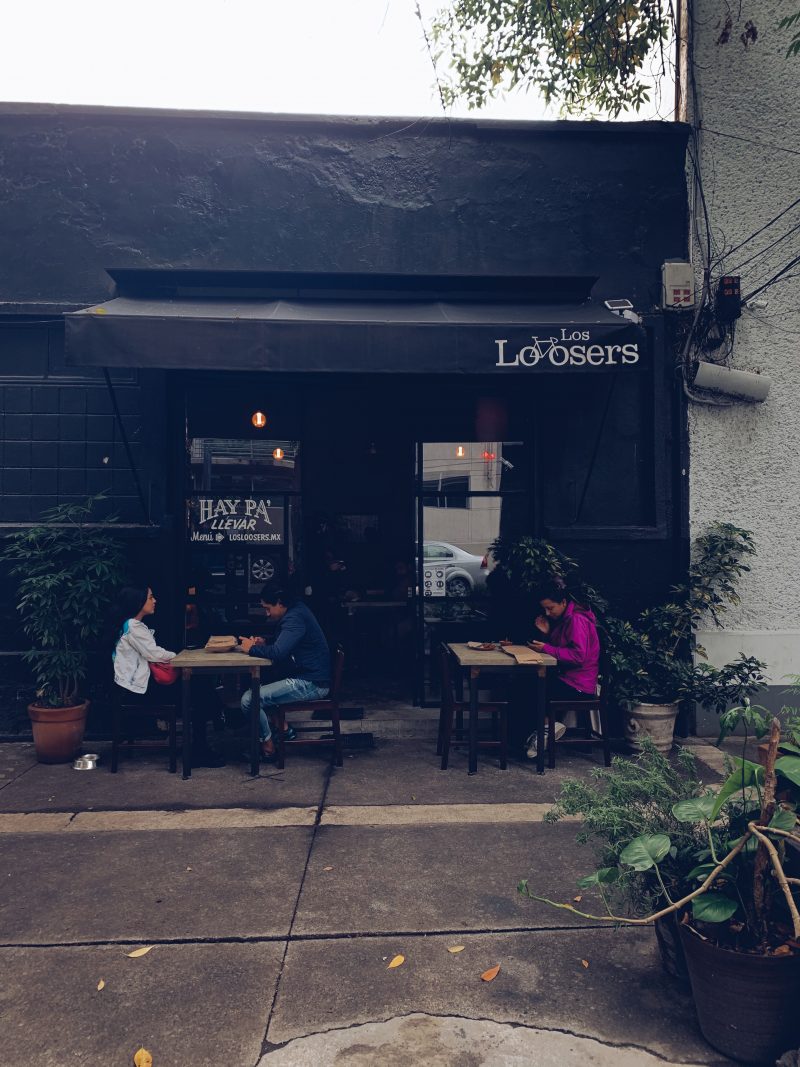 Mariana Blanco is the Maestra behind Los Loosers and knows a thing or two about creating diverse vegan dishes and growing a thriving business from scratch. The Asian influence comes from her love of the region and her travels and study of the cuisine. Blanco was able to capture the spirit of her travels and bring them home to the plates of her restaurant in Mexico City. Los Loosers, as she puts it, has been creating forward-thinking, ethical eating since 2011.
Our eyes and curiosity were bigger than our stomachs as we ordered a variety of dishes. It's clear Blanco has her finger on the pulse of creative and innovative vegan cuisine. We ordered the habanero miso ramen, hot fried Korean style wings, and the Oaxacan mole tamales. Whether Vegan or not, you'll truly be losing out if in Mexico City, and do not give Los Loosers a visit.
La Condesa, another of Mexico City's hip neighborhoods, is home to endless cafes and restaurants. Veguisima is one of these restaurants and serves traditional Mexican deli food, vegan style. A small hole in the wall joint with food that packs a big punch.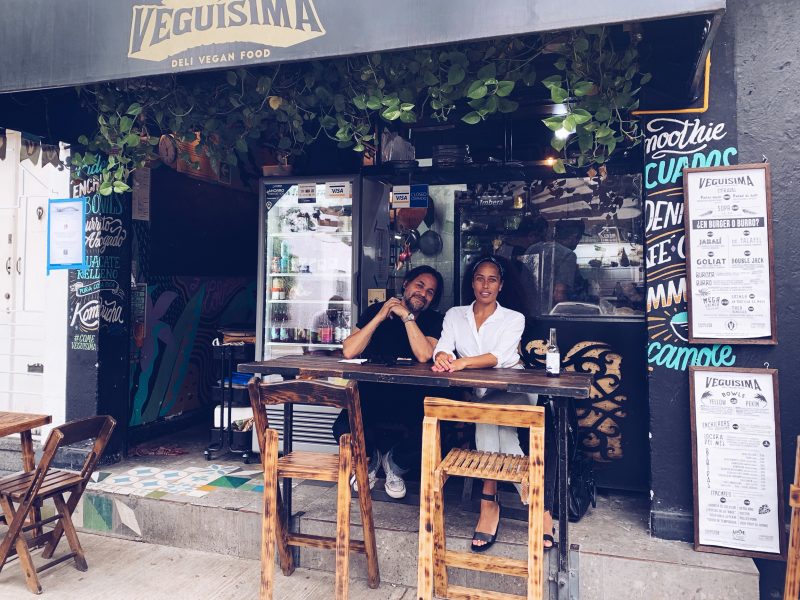 The menu offers a variety of burgers, burritos, and bowls, along with house-made kombucha. We instantly loved the outside seating setup, music, and overall chill vibes of the place. The vibes were made complete with our super friendly and stylish waiter.
We started with the recommended coffee kombucha, which was delicious. Huge fans of anything lavender, we had to try the lavender soda made by Sebbe Soda, an all-natural sugar-free brand. We went on to order and enjoy a carrot tinga tostada topped with fresh avocado and vegan parmesan, a jackfruit burrito, and soy chorizo and lentil enchiladas topped with creamy vegan queso.
We bit off more than we could chew, leaving completely full. We're totally convinced Veguisima is the place for cool vibes and some traditional style Mexican food with a spin.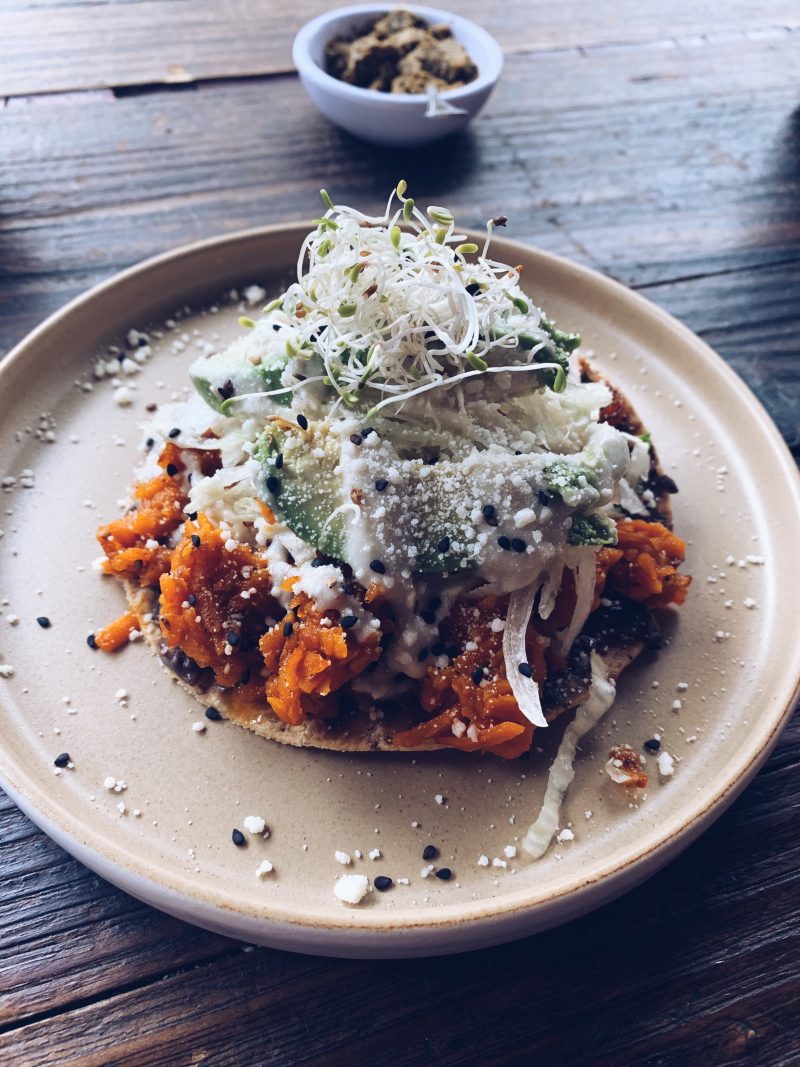 It doesn't get much better than this chic rooftop in the trendy Roma Norte neighborhood. DJ'S and an insane cocktail selection is what dragged us here. Balmori is THE nightspot for drinks, and as we discovered food too.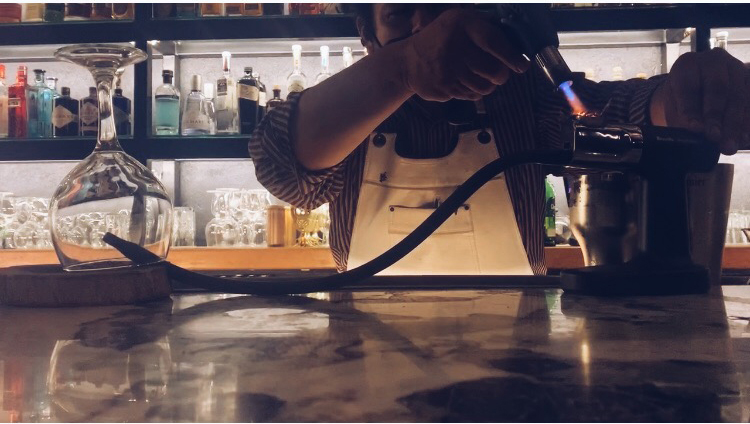 We were pleasantly surprised to find a portion of the menu dedicated to the plant-based crowd. We ordered tacos which included portobello jackfruit Asada, and a poblano and avocado the combinations are priceless. We are both burger people so it was mandatory to order their vegan burger and were blown away at the delicious execution. We can't talk about this place without mentioning the bar manager Raul and his amazing skills with creating unique cocktails that literally and figuratively had us floored. The service, food, and drinks were so good we wanted seconds and headed back for round two the next night.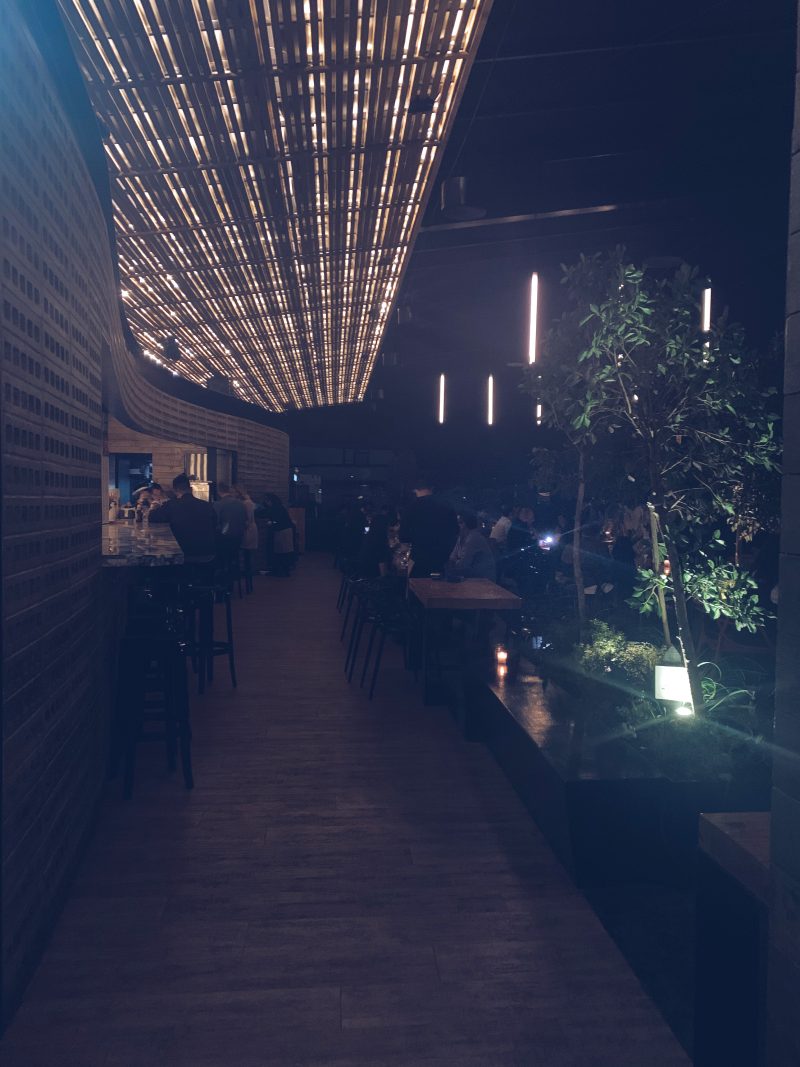 STREET TACOS ( TAQUERIA EL FLACO)
Late mezcal infused nights lead to mornings that beg for comfort food to make it all better. Meandering through the streets on the hunt for coffee and food we stumbled upon a literal hole in the wall taco stand, Taqueria El Flaco. Customers crowded the sidewalk enjoying their street tacos, making them look so enticing. We couldn't help but ask if there were any vegan options, expecting them to tell us to keep it moving. They offered to make us potato tacos with pickled vegetables and salsa, how could we say no. We joined the crowd on the sidewalk and were transported to heaven, and even went back for seconds. It's safe to say you never know what's waiting for you just around the corner.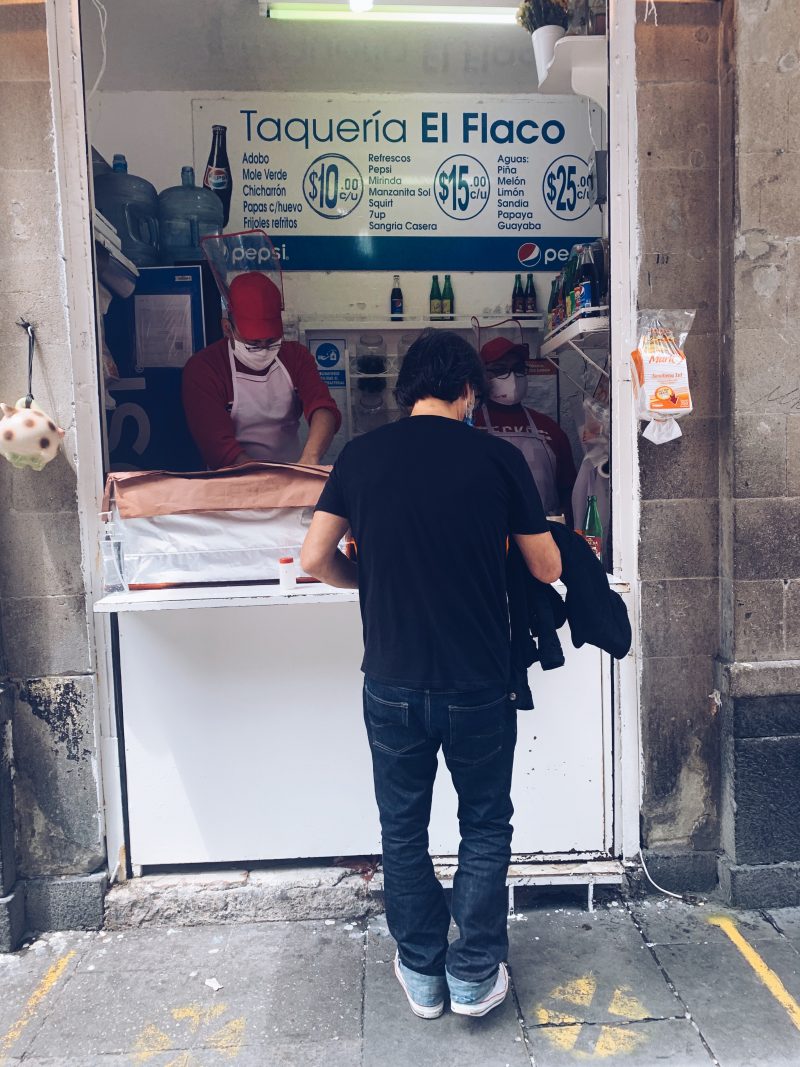 Our love for Mexico City is vast and the vegan food scene was just the icing on the cake.
Con Amor,
H + C 💋
Related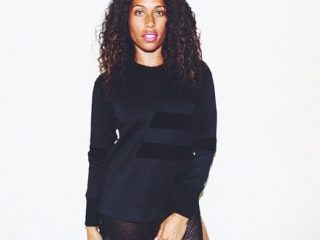 Heather Perry
Heather is a photographer and writer obsessed with fashion-y things and getting on planes. Follow along as she shares her adventures in travel and fashion paired with her love of photography, and the written word.