Three Re's Regroup, Refocus & Rely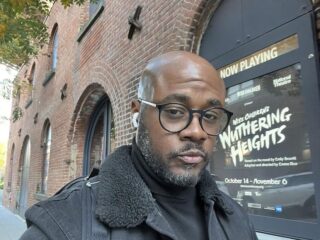 Daniel Watson
Founder - A self-driven entrepreneur within the creative and technology…
Three Easy Steps to help overcome a mental block
In the creative field, I find that we tend to hit more mental blocks than days of a complete productivity day. For myself, I felt like I was spending more time trying to figure out why or discovering new ways to gain focus. I came up with the three RE's– Regroup, Refocus & Rely that helped me gain my motivation and purpose within my work.
REGROUP
Regroup–Get yourself together. As entrepreneurs and freelancers, we tend to struggle with the "daily" of how to get started and what are the most important things of the day. Ideally, you want to begin your day with the focus on you. You are important! Create healthy habits that work for you. My morning begins at 6 am every day–except Saturdays and Sundays.
I have three things that I have to do for ME before I speak to anyone or process work. PRAYER–Giving thanks for the new day and the many blessings I have. MEDITATION–I give myself about 15 to 20 minutes each morning to focus on mental health and balance. For one of my personal goals FRENCH LESSONS, I wanted to relearn French as work in France to make sure that I am not limiting my connection with others by not speaking the language. Self-improvement is very important to me.
REFOCUS
Refocus–Remember why you got started in the first place. Center your thoughts to regain your focus. I think refocus is one of the most important of the RE's. We often get so caught up on "life" that we aren't truly living we are focused on survival mode. So it is easy to get distracted from your goals–take your time to evaluate each situation case by case to push forward to achieving your purpose.
RELY
Rely–on your journey. Focus on the process to reach your goals. Do not seek to compare your journey with someone else's. You do not know what stage others may be in within their journey. Also, remember that not everything you put your mind or hand to will be instant. Dare to be a dreamer but find solutions to build those ideas and apply them.
ESSENTIAL TIP
Competition is healthy only when it is with yourself. Stop comparing yourself to others, and you will reach your full potential. You should be your only competition–Keep a daily journal to track your progress and know how to adjust accordingly.
Related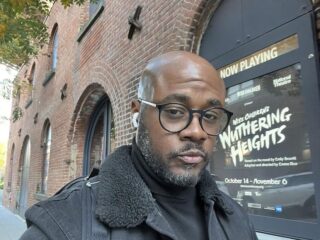 Daniel Watson
Founder - A self-driven entrepreneur within the creative and technology industries. His motto is that professionals in every field, especially creative design must be aware of the constant changes within a demanding industry to possess the flexibility and imagination to stay ahead of the trends.