Just in time for summer Adidas introduce New Styles in the AMPHI FW 18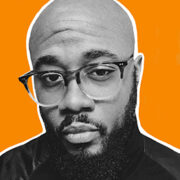 Daniel Watson
Founder & Editor in Chief - A self-driven entrepreneur within…




View Gallery
"I think it's vital that females have the same bust support in the water as out of the water. That is what I love about the latest AMPHI collection – not only does it look stylish and offer a perfect and comfortable fit, but the top also gives me the support I need, whether I am jumping up for a spike or diving into the sea to cool off after a game. It's the best swimwear out there, no matter where you train, whether it be in or by the water." – Laura Ludwig, Adidas athlete, and Olympic beach volleyball champion
Adidas launched the second AMPHI collection, for the Fall/Winter 2018 season, integrating advanced bust supports for females with a passion for versatile training regimes in, on and at the water.
Created for the modern female athlete adopting a versatile training programme, the FW18 AMPHI collection fashions new bold colorways across its top and bottom styles including electric blue, bright pink and black. Each top can be mixed and matched with any of the collection's three bottom designs, allowing female athletes to create their own unique style ahead of performing. A power mesh remains in each of the bra styles offering breathability and comfort, which allows versatile female athletes to push and exceed their limits.
Showcasing Adidas' leading sports bra knowledge and expertise, the FW18 collection is designed for maximum support using innovative technologies already used across Adidas' range of products, including training.
It includes three supporting styles that enable women to excel at their chosen training regime, no matter the intensity or their body shape:
AMPHI Stronger For It is ideal for high-impact sports, such as beach volleyball or running
AMPHI Don't Rest includes anti-bounce support, perfect for lower-impact exercises, such as strength and open-water swimming
AMPHI All Me includes an adjustable fit and removable pads and has been created for females with a smaller bust
No matter the intensity of activity or body type, the collection caters for all females, giving maximum support, no matter if they're in, on or at the water.
Similar to the SS18 AMPHI collection, Econyl®, a recycled yarn, is used throughout, providing chlorine resistance and a UPF 50 rating, limiting the UV radiation falling on the surface of the garment, making it durable even in the strongest sun conditions.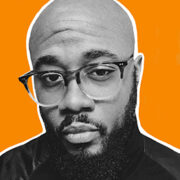 Daniel Watson
Founder & Editor in Chief - A self-driven entrepreneur within the creative and technology industries. His motto is that professionals in every field, especially creative design must be aware of the constant changes within a demanding industry to possess the flexibility and imagination to stay ahead of the trends.