Visionaire World X We are one + Together Event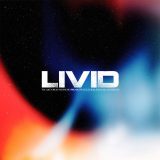 LIVID
Creatives who promote cultural + social diversity with the focus…




View Gallery
On Wednesday, June 21st, We Are One+Together will host its official launch event with a special screening of War Within in partnership with Visionaire. Directed by Palestinian, Lebanese director and musician Zaher Saleh, War Within is the first installment in the We Are One+Together film series. The film tells a very personal story of a gay Muslim man's struggle to reconcile his sexuality with his faith, his longing for acceptance from his family and his journey to love and accept himself.
In celebration of Pride Month and NYC Pride, the premiere of War Within will also mark the announcement of two of the nonprofit's social initiatives: the launch of the Mr. Gay Syria campaign as well as the Fall 2017 launch of the Baytee One+Together Center (a center providing social services and health referrals targeted towards LGBTQ Middle-Eastern Muslim and Arab teenagers and young adults).
As part of We Are One+Together's partnership with Grindr, War Within will also officially premiere on the dating app's popular online publication, INTO, and will include Grindr's announcement of the Mr. Gay Syria campaign – an initiative that aims to shine a spotlight on the plight of the LGBTQ community in Syria. This exciting partnership will also include Grindr's creation of special emoji's supporting and bringing attention to Mr. Gay Syria.
Visionaire – renowned for creating groundbreaking, innovative content in fashion, art, and film across its multimedia platforms – has also created a film to be premiered on June 21st. Also as a response to the Mr. Gay Syria Campaign, the surprise Visionaire film has been produced to ignite public awareness for the horrific crimes being committed against the LGBTQ community within the Middle East.
We Are One+Together has also created a special petition on Change.org urging the Immigration, Refugees and Citizenship Canada (IRCC) and the U.S. Citizenship & Immigration Services to take swift action and accelerate the process of granting asylum for the five contestants from Mr. Gay Syria. The petition can be accessed at https://www.change.org/p/grant-mr-gay-syria-contestants-asylum-wearemrgaysyria.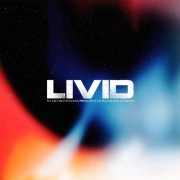 LIVID
Creatives who promote cultural + social diversity with the focus of identity