Count Down to the New Year with Florida Keys Frivolity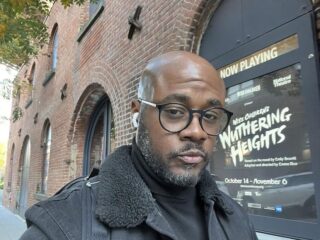 Daniel Watson
Founder - A self-driven entrepreneur within the creative and technology…
New Year's Eve revelers can combine bubbly toasts with tangy twists as they flee colder climes to count down to the New Year in the Florida Keys. Celebrations from Key Largo to Key West are designed to ring in 2016 with island style.
At the head of the Florida Keys in Key Largo, a fireworks extravaganza is to illuminate the sky above Blackwater Sound. The sparkling display is hosted by bayside restaurants Sundowners, Jimmy Johnson's Big Chill, Señor Frijoles, Cactus Jack's, Gus's Grille at the Marriott Key Largo Bay Resort and the Caribbean Club — all located near mile markers (MM) 103-104. Tables fill quickly, so partiers are advised to arrive early. Visit www.keylargofireworks.com.
Revelers in Islamorada can find appealing activities as well. Every full moon the Morada Bay Beach Café at MM 81.6 bayside hosts a large beach party with multiple bonfires in the sand, live music, and a Bahamian Junkanoo parade. New Year's Eve is to be no exception, with a specially planned beach barbecue, signature cocktails, performers, and fireworks. VIP tables and couches include a bottle of champagne and a private server for the evening. Visit www.moradabay.com/full-moon-party/, call 305-664-3225 or email [email protected].
Cheeca Lodge & Spa, MM 82 Oceanside, is staging a New Year's Eve celebration that includes three gourmet dinner seatings to choose from, live music from 9 p.m. to 1 a.m., dancing on the beach and a midnight fireworks display. For more information, costs and reservations, call 305-517-4580.
Four southernmost spinoffs on the New Year's Eve "drop" tradition are planned in Key West as midnight approaches Thursday, Dec. 31, and thousands of spectators are expected to gather on world-famous Duval Street for the arrival of 2016.
The "drop" of a gigantic manmade conch shell, the symbol of the Florida Keys, is to be staged on the roof of Sloppy Joe's Bar, 201 Duval St. Emceed by a rooftop host starting at 10 p.m., the frivolity features dancing in the street and the countdown to midnight is displayed on a huge clock. At midnight the shell descends to the roof as confetti, streamers, and cheers erupt. Entertainers are to perform on Sloppy Joe's indoor stage at planned intervals between noon and 2 a.m. No reservations or tickets are taken, but a door charge is required to party inside the bar. Visit www.sloppyjoes.com
For 17 years, Key West revelers have welcomed the new year with the annual "red shoe drop" starring a sensational diva called Sushi. Dressed in a dazzling gown and perched in a supersized red high-heel shoe suspended above the crowd, Sushi presides over the festivities at the Bourbon St. Pub/New Orleans House complex at 724 Duval St. After performances by talented female impersonators and other entertainers, Sushi is to be lowered in her high-heel "chariot" from the balcony of the complex as 2016 arrives. VIP balcony tickets are available, but space is limited. Tickets go on sale Dec. 1, 2015, at www.bourbonstpub.com/newyearseve.html. For details, call 305-293-9800.
At the Ocean Key Resort & Spa, 0 Duval St. on Key West Harbor, plans call for a huge replica of a Key lime wedge to splash down into a larger-than-life margarita glass as crowds welcome the new year on the property's Sunset Pier. This is a free event featuring live local entertainment by Patrick and the Swayze's. For more information, call 305-295-7005.
Salute Key West's rowdy seafaring roots in the island's Historic Seaport, when a pirate wench descends 75 feet from the top of the mast of the tall ship America 2.0 at midnight, "rigging in" the new year. Cannon blasts are to welcome 2016 in original maritime tradition. Scallywags in attendance also can expect live music throughout the day, and dancing and festivities without a cover charge at the Schooner Wharf Bar, 202 William St. Visit www.schoonerwharf.com.
Florida Keys events calendar: www.fla-keys.com/calendarofevents/
Florida Keys visitor information: www.fla-keys.com or 1-800-FLA-KEYS (1-800-352-5397)
Related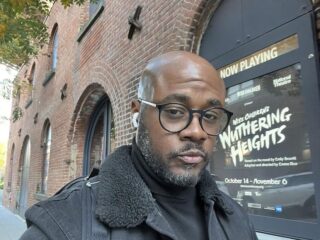 Daniel Watson
Founder - A self-driven entrepreneur within the creative and technology industries. His motto is that professionals in every field, especially creative design must be aware of the constant changes within a demanding industry to possess the flexibility and imagination to stay ahead of the trends.