Christmas Celebrations at Waldorf Astoria Ras Al Khaimah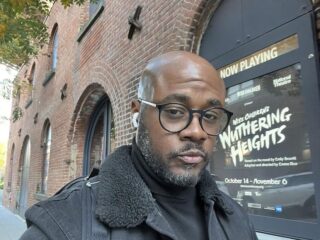 Daniel Watson
Founder - A self-driven entrepreneur within the creative and technology…
Happy and excited faces are taking on the sights, sounds and smells of a wintery tale at Waldorf Astoria Ras Al Khaimah. A gigantic Christmas tree in Peacock Alley towers above the little children who look up in amazement at the wondrous creation. Gifts are tightly wrapped around the base of the tree, stories of Father Christmas and Santa Claus are being told. The anticipation of this miraculous day is being felt.
A giant 20-meter gingerbread Polar Express train stands proudly remembering the story of a young boy on Christmas Eve who boards a powerful and magical train to the North Pole and Father Christmas' home. A true Christmas adventure unfolds and the doubting boy who embraces an extraordinary train ride embarks on a journey of self-discovery and learns that for those that believe, the wonder of life never fades. All aboard the gingerbread train!
Come and join us on Tuesday 22 December for the annual Christmas Carol evening in Peacock Alley. Enjoy traditional German mulled drinks and Christmas cookies as children from across Ras Al Khaimah happily sing until their hearts are content.
Christmas and New Year is a glittering time for family and friends. Join together, celebrate with joy, look fondly back on the magical memories created and look happy into the future. Waldorf Astoria Ras Al Khaimah, a spectacularly palatial hotel cradled by the Hajar mountains and the azure waters of the Arabian Gulf is the ideal location for these celebrations. With five opulent dining rooms, an array of superb events and seasonal offerings, this will truly be a Christmas to remember.
New Year's Eve brings a glitterati event to Peacock Alley – you will find the famed Peacock Alley in every Waldorf Astoria across the globe. A delicious menu created by renowned and award-winning chefs is served under imposing chandeliers and around the impressive water fountain. Qasr al Bahar, literally meaning Palace on the Sea affords the finest international buffets for breakfast and dinner. Marjan restaurant is way up high on the 16th floor and offers an eclectic Middle Eastern Menu. The award-winning Lexington Grill serves the finest steaks and seafood. UMI brings Japanese mystery to festive dining. Create unforgettable memories and craft your own enchanting wonderland this Christmas. Choose your own place of magic for your festive gatherings.
If you would prefer 'A Waldorf Christmas' in the comfort of your own home, choose from roasted turkey, Australian leg of lamb, duck or glazed meat. Dessert, if you can manage, is pecan pie or traditional French-style Christmas Log. Complimentary delivery within Ras Al Khaimah.
For the little people in our life, Waldorf Astoria Ras Al Khaimah is giving them the opportunity to be creative and draw a colorful picture of the Polar Express train, the winner will take home 'A Waldorf Christmas'. Upload their creations on Twitter or Instagram (@WaldorfRAK and #GiftsofLove) or Facebook (www.facebook.com/WaldorfAstoriaRAK #GiftsofLove) for the chance to win Christmas lunch for four people. Pictures will all be displayed in Peacock Alley and the winner chosen at the Christmas Carol Concert on Tuesday 22 December 2015 at 19.00. Open to RAK residents, guests or anyone who will be in attendance at the annual Christmas Carol Concert.
For more information and reservations for a Christmas quite unlike any other, call the festive season hotline +971 (0) 72035533, visit https://waldorfastoria3.hilton.com/en/hotels/uae/waldorf-astoria-ras-al-…
Related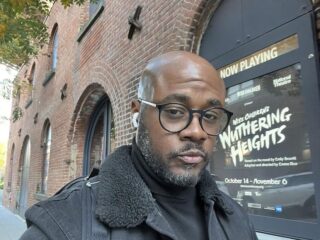 Daniel Watson
Founder - A self-driven entrepreneur within the creative and technology industries. His motto is that professionals in every field, especially creative design must be aware of the constant changes within a demanding industry to possess the flexibility and imagination to stay ahead of the trends.