Power of Voice, Live Conversation Lafeyette 148 and the NAACP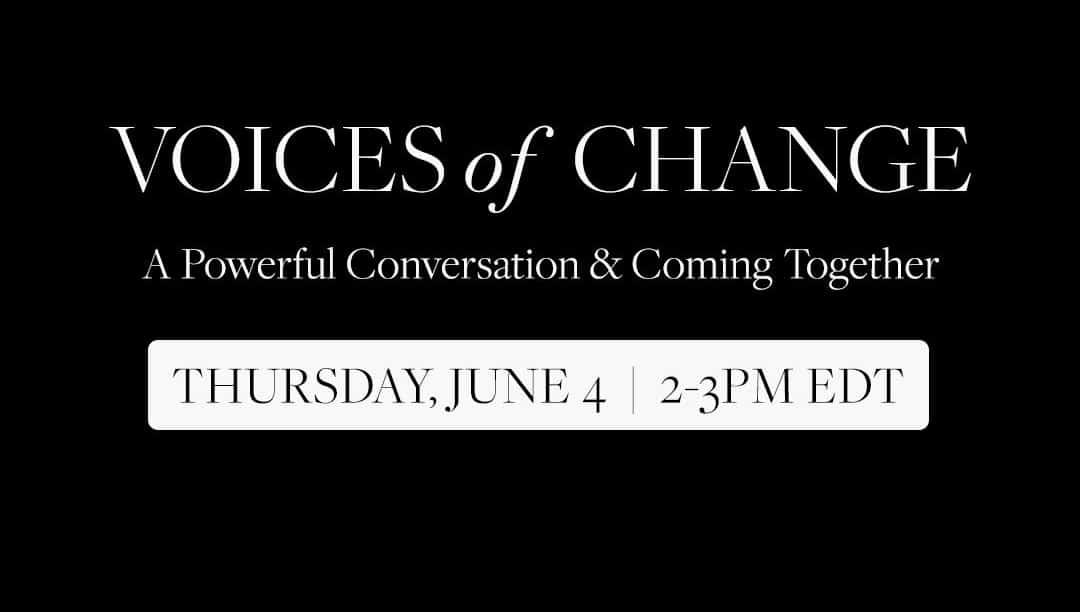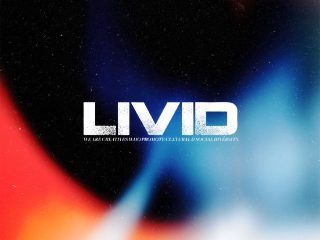 Lafeyette 148 Partners with the NAACP
Instagram Live conversation today from 2-3 pm with activist and author, April Ryan, and civil rights activist and vice chairman of the board at the NAACP,  Karen Boykin-Towns.
Topics to be discussed include the historical context for this movement and why it's so much bigger than George Floyd:
The power of the protest
The work of the NAACP is fighting for justice and equality for more than a century
What it's like covering this crisis as a black woman journalist; and how we can all help, in ways both large and small
Ryan and Boykin-Towns will also take questions from viewers.
The Lafayette 148 team has pledged to donate an undisclosed amount to the NAACP, which Lafayette 148 co-founder and CEO Deirdre Quinn has committed to matching.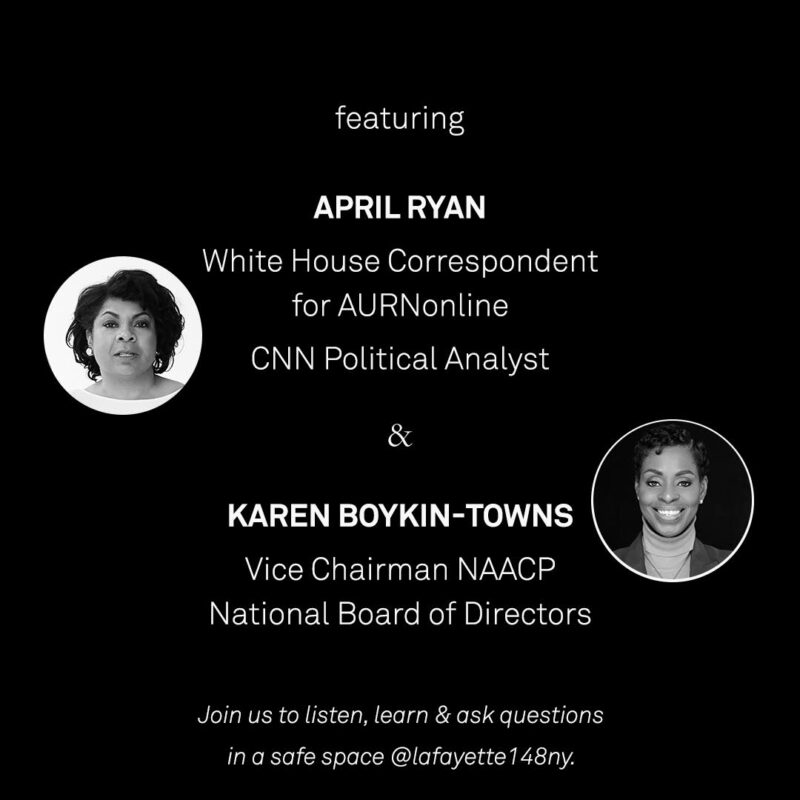 About
Lafayette 148 New York is a New York-based women's fashion brand named after the address in SoHo where we were founded. Created in 1996, we are known for sophisticated, clean-lined designs that fuse luxurious fabrics, outstanding craftsmanship, and a modern sensibility inspired by the dynamism of New York City. With our new corporate headquarters in the Brooklyn Navy Yard and our very own workshop and production facility, we're a rarity in the fashion world: a truly vertically integrated brand.
In 1996, our founders, Shun Yen Siu, Deirdre Quinn, and Ida Siu, had a singular vision of fashion's future. They imagined a company that combined concept, design, and production all under one roof. A place with a globally-minded culture that married its Eastern and Western roots. One that took an inclusive approach to design, making beautiful, meticulously constructed clothing for accomplished women everywhere, regardless of size or shape.
Related