San Francisco Honors Hospitality Workers with Purple Lighting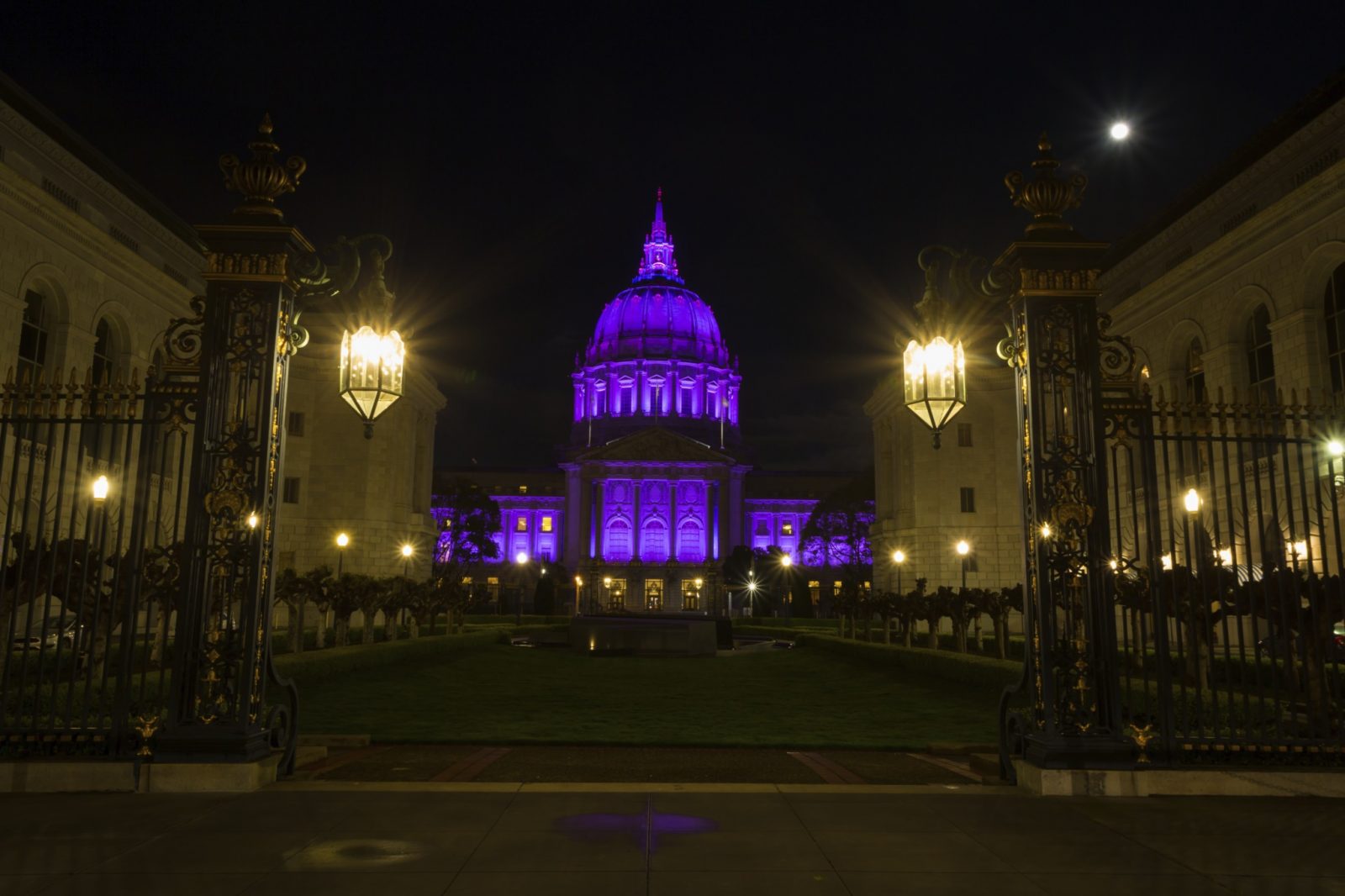 Louis Raphael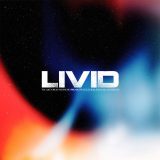 City Hall, Landmarks and Hotels Honors Hospitality Workers
San Francisco's iconic City Hall in purple lights on April 6 to honor the hospitality industry workers affected by the coronavirus pandemic. The plan was announced only three days earlier and was quickly embraced by major tourism-related locations throughout the city, including San Francisco International Airport, the Moscone Center, Coit Tower, Chase Center, SFMOMA, Oracle Park, and the California Academy of Sciences. The Ferry Building will launch its purple lighting on April 7.
Several hotels also decorated in purple to honor their employees – many of whom have lost their jobs due to the crisis – while others displayed heart shapes made of the lights in empty hotel rooms.
"The instantaneous support for this idea is symbolic of the unity of the travel industry and the City and their shared commitment to honoring the workers in hospitality," said Joe D'Alessandro, President and CEO of San Francisco Travel Association. "We all recognize that we are facing this challenge together, and we're proud that our city took bold action early on to hopefully shorten the length of this crisis."
Therefore, the spectacle will repeat on April 13 and 20 and expect to grow as locations across the region and state join the tribute to those who welcome visitors from around the world and have now experienced personal and economic hardships as the city, state, and nation work to stop the spread of COVID-19. In addition, the color purple selection represents hospitality because of its blend of luxurious, confident red and relaxing, comforting blue.
Tourism impact
Meanwhile, Tourism is San Francisco's largest industry. The San Francisco Travel Association reported a total of 26.2 million visitors to the city in 2019, spending $10.2 billion. The industry-supported 86,111 jobs and generated $819.7 million in taxes and fees for the City of San Francisco in 2019.
"Thousands of employees in our hospitality and tourism industry have been heavily impacted by the ongoing coronavirus crisis," said San Francisco Mayor London N. Breed. "We know this is an incredibly difficult time for hospitality workers and that many are experiencing uncertainty and financial hardships. Therefore, we're committing to helping them through this time because of all they've done for San Francisco. Lighting buildings throughout the city in purple is a symbol of that commitment and our gratitude for their work."
"Our hotel family is, for many visitors, the first experience they have of San Francisco," said Kevin Carroll, president, and CEO of the Hotel Council of San Francisco. "Their smiles and professionalism set the tone for millions of visitors every year. Meanwhile, until we can smile again in person, we're going to light up our hotels in electric smiles of thanks to these frontline and behind-the-scenes hospitality workers. Truly, we are the city that knows how."
San Francisco Travel is the official destination marketing organization for the City and County of San Francisco. For information on reservations, activities and more, visit SF Travel