Pose' Earns Six Emmy Nominations: Billy Porter Makes History, Janet Mock, MJ Rodriguez and 'Pose' Showrunner Steven Canals Talk About Season 2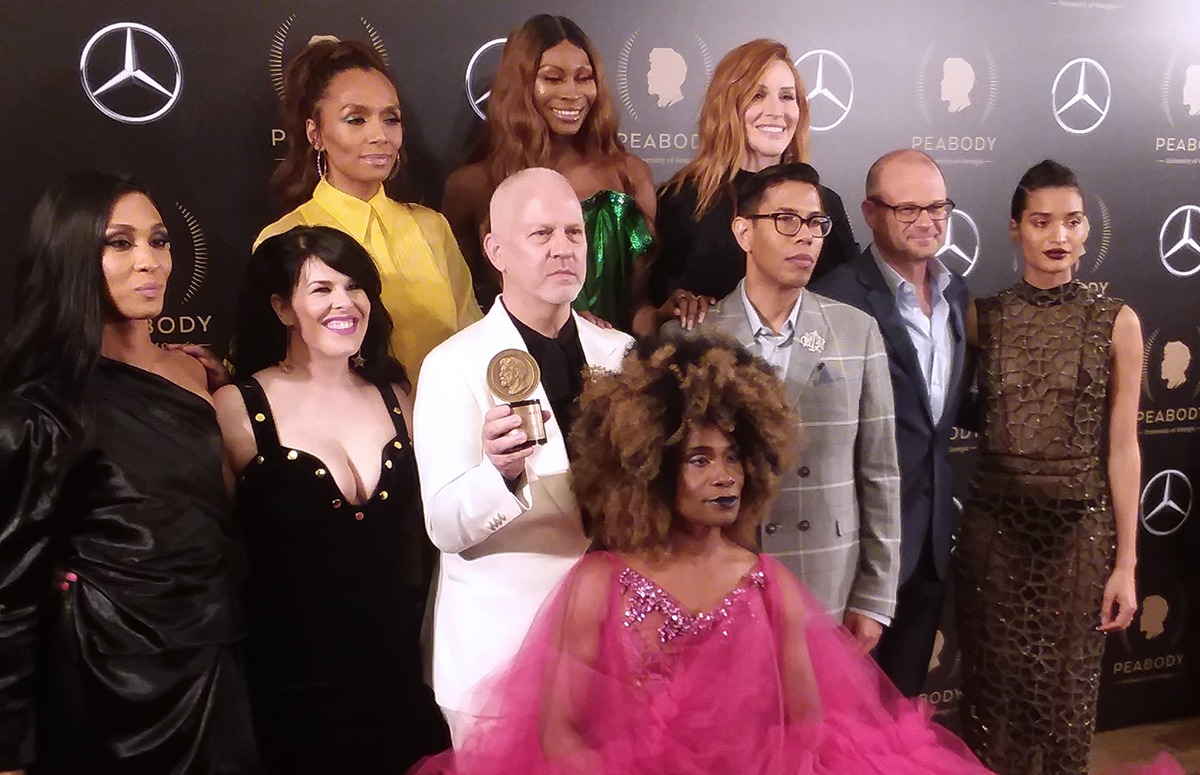 LIVID
Creatives who promote cultural + social diversity with the focus…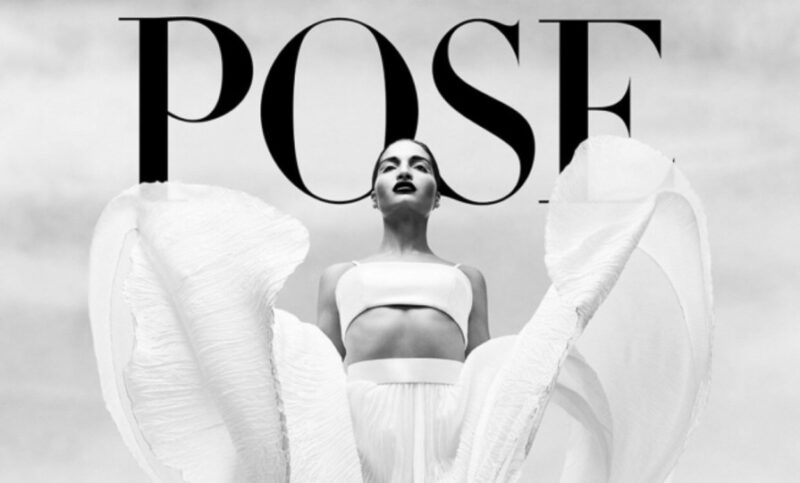 FX's Pose earned six Prime Time Emmy nominations including recognition for Outstanding Drama Series.
Billy Porter is also nominated for Outstanding Lead Actor in A Drama Series for his starring role on the first season of the hit series. The show earned additional nominations in technical categories for their period costumes and hairstyling. "Pose speaks a truth that has to power to transform hearts and minds. I'm honored and humbled to be counted in the number," Billy Porter said in a statement to Entertainment Tonight. Billy Porter made history as the first openly gay black actor nominated for an Emmy in a lead category. Co-creator and executive producer Steven Canals is the first Afro-Latinx producer, and Janet Mock is the first black trans woman nominated in the Outstanding Drama Series Emmy category.
Janet Mock is also making television history as a director, writer, and producer on the FX series Pose. Mock signed a new multimillion-dollar Netflix deal that makes her the first out transgender woman to have a TV and film production deal at a major content company. The first season of Pose was set in 1980's New York. Ryan Murphy produces the series that follows the stories of trans and gay people of Color in the underground ballroom scene. The main rivalry is between the House of Abundance and the new House of Evangelista. Transgender singer and actress MJ Rodriguez plays Blanca, a housemother who is an HIV-positive ball competitor. Janet Mock made history on the first season when she made her directorial debut with the sixth episode titled, Love, Is The Message. Mock became the first trans woman of Color to ever helm an episode of television. The landmark episode was co-written by series creator Ryan Murphy, with a starring performance from Billy Porter as "Pray Tell."
We spoke to writer/producer/director Janet Mock, MJ Rodriguez (Blanca) and showrunner Steven Canals at the Peabody Awards. The FX series was honored with an award in the Entertainment category. Many of the cast members including Billy Porter (Pray Tell), Indya Moore (Angel) and Dominique Jackson (Elektra), were in attendance at the ceremony held at Cipriani Wall Street along with executive producer Ryan Murphy.
Can you talk about how the process was for you to work on a series like this? Especially to bring a project like Pose to the spotlight and work with Ryan Murphy?
Janet Mock: Everyone said it was impossible to do a show like this. A show that not only centered LGBT folk but LGBT folk of Color. The fact that our show is anchored by five trans women, me myself being a trans woman. I get to tell these stories as a writer and director. I remember Ryan called me on July 2017 and asked for a meeting with me. I was like what is this for? Because I hadn't worked in television. I had worked as a journalist and a memoirist and as a writer. When he told me about the show, I was so excited. I was excited by the possibility of the impact of it. I'm excited to be here tonight at the Peabody Awards. One of the most prestigious awards for storytelling. To be recognized this evening with Pose. To have our whole cast here is just a reaffirmation that the impossible is possible. That we should all go out and fight for the stories, we want to tell.
Did Ryan Murphy give you a boot camp on how to direct? Because he said, you need to tell this story. You need to help put this on the small screen for a broad audience. What were some of the conversations that you both had? 
Janet Mock: I know for me that we were cognizant of the fact that I was the first trans woman of Color to not only enter a Hollywood writers room but to also direct an episode of television. There was a boot camp that he gave me to lead. I remember when we were on set for the pilot on the second episode, which he directed. I sat right next to him, and I studied. I studied through watching. I studied through watching him work with our actors. So when it came to Episode Six, which was Love Is The Message, which was my directorial debut. I was able to step in and feel confident to tell the story. Because it is my story, it is my community's stories. He always just told me to anchor myself in the truth. And to trust my own life experiences. That I may not have gone to UCLA film school or NYU film school. But I had all these other tools that I can bring. You can learn Final Draft. You can learn how to do coverage for a scene. But what you can't learn is all of the experiences that you brought to the table of which I was there that day.
You've been very candid with your memoirs and also with being an activist in the community. How important is it for you to shine a light and help give a voice to a lot of people who aren't able to have that same type of spotlight that you have? 
Janet Mock: For me, that is the reason why I have done all that I have done. Number one is because I remember what it was like to grow up and not see myself fully. I think the first time I stepped forward with my first book. I knew that I wanted girls who grew up like I had grown up. I wanted girls to feel like they mattered and were deserving of taking up space in the world. That their schools, their communities, their homes were also their spaces as well. So I wanted them to be able to stand tall and walk into spaces and feel as if they are deserving of being there. So for me, I think that with Pose, at least I can now help reach more people. Just because of the impact of television and how people invite TV into their home. You invite these five trans women into your home for the show. If 84% of Americans say they don't know a trans person, now many more do. Millions more do because of this show. For me, my activism has always been my pen and my storytelling. I hope I just continue to do that. That I inspire other people, who are watching. Who may see me as a director and as a writer. They will feel compelled to go out and pursue their wildest dreams, as well.
What can we expect from the second season? There is so much that went on in the first season. 
Janet Mock: Season Two, we are taking a time jump to 1990. We are opening on the day that Madonna's Vogue came out. It launches a lot of new dreams for characters that will propel them. It will propel them for the entire season. We delve deeper into HIV/AIDS activism at the time. We have some new nemesis' that have joined the show. Ryan announced that Patti Lupone. Iconic Broadway, Tony winner is now on our series as well, to wreck some havoc. Those are some of the little teasers I can give until it comes out in June.
Can you talk about Pose and how important the show is, especially with what Janet Mock and others are doing with the show?
MJ Rodriguez: I think its essential mentioning Janet Mock. She is a very crucial factor in Pose. She is someone who is a director, as well as a producer. That's not really ever heard of a woman of the trans experience, who is of African-American descent that's not heard of. I think she plays a hugely important role in letting people know that it can be done. I believe that it is great that we are being noticed in this light at the Peabody Awards. Because of not only her but the collective group of Pose. The women who are part of it, who are the actresses and the men who are part of it, who are leading as well. We're all coming together to let people know that we are here. We're not going anywhere. And we are going to keep doing what we need to do to make sure our craft is taken seriously, as people of Color and people of the community.
What can we expect from the upcoming season?
MJ Rodriguez: I play Blanca. And the things you can expect this season are light. A lot of heaviness as well. You're going to have to grab those tissues. Just a lot of activism within the show. I think in the first season everyone was establishing themselves when it comes to the characters. Now people are more stable in their roles. I'm talking about the characters themselves. They know who they are, and now are on to bigger and better things, when it comes to making sure they uplift their community. So it is definitely going to be tackling a lot of that. Who knows you may get another musical selection.
Billy Porter is on the show. He's been pivotal to the storyline on the show. Can you talk about his character and what changes we are going to see with his character on the season? 
MJ Rodriguez: One, I've known Billy since I was 19 years old. That's the craziest thing. I never thought in a million years that I would be working with him at this moment in life. He does play a huge role in it. I think more so than anything, he is going to be the anchor for all of us. Because he is like the father figure of the show; I'm the mama, but he is the father figure. He is holding that very stable and structured and stern personality on the show. I think that is what you can expect from him always. He is always going to give it one hundred. There may be moments where the character falls. Pray Tell may fall, and you get to see the most vulnerable sides of him that you have never seen before. I can't go too deep into it. But you will know when the second season comes out.
People are still talking about Billy's Met Gala outfit that was designed by The Blondes. What did you think about it?
MJ Rodriguez: It was over. It was everything. He came up there, and he was carried in, girl. He was carried in by six men and just gave a whole—it was everything. He broke the Internet yet again. When he did it after the Oscars. I gagged. When he did it at the MET. I gagged even more—I knew he had it in him. It's Billy freakin' Porter, he's legendary. But like he really turned it out. He turned that sh*t out.
I spoke to director Jennie Livingston. She directed Paris is Burning. She says she is directing an episode that is going to be on the second season. Did you have any interaction with her on the set? What are your insights about that?
MJ Rodriguez: Last season she was actually on set. She would sit in The Village a couple of times. I would just talk to her and converse with her. It's crazy enough. I was just walking down the street when I was with another director friend of mine. She's the sweetest thing. It's kind of great that we get to shed some light on the things that have happened within the documentary. And also pull even more things that weren't in the documentary. But we are still staying true about what happened within the ballroom scene in 1983.
Do you have any other projects that we can look for?
MJ Rodriguez: I wish I had some other projects. I'm trying to see if I can book a Marvel film or get a romantic film. Right now I'm focused on Pose. Who knows what might happen afterward. Something may flourish. It may not, but I'm always optimistic. I'm happy that I'm here today. That's all I can say.
Can you talk about the show? You are one of the creators. There is so much that we can expect from the upcoming season. Can you talk about how you came up with the concept of the show? 
Steven Canals: The show from its inception was always rooted in what was happening culturally and socio-politically in New York City. So when we went back into the room for the second season, we discussed where do we want to place the narrative for this season. 1990 felt like the perfect year. It was the year we saw David Dinkins be elected as the first Black mayor of New York. It was the year that ACT UP really became omnipresent in New York City in fighting for the rights of individuals living with HIV/AIDS. It was also the year that Madonna released Vogue. The ballroom community went from being a subculture to suddenly going mainstream. So we felt like there was just a lot. There was a lot of meat on the bone narratively that we could pull from.
I have spoken to director Jennie Livingston, who did Paris Is Burning. She is going to be directing an episode in this upcoming season. Was that a film that you saw? That you also thought from the impact of Paris Is Burning and the impact of Pose that you felt we have to have this groundbreaking director on the series to help further this narrative? 
Steven Canals: We obviously love Paris Is Burning. In the room, it's a film that we have talked quite a bit about. It's most individuals' first point of contact when it comes to the ballroom community. We are really excited to have Jenny come on board and direct an episode this season.
Is there anything else we can expect to see in this second season regarding storylines with characters or nemesis' that come on board? I heard that Patti Lupone is going to be on this season. 
Steven Canals: Yes, she is on this season. Her character is fun. At the end of the first season, we see Blanca ascend to very high heights. She is named mother of the year. So this season one of the things we will be exploring is what are the challenges for Blanca in being the mother of such a large house. She has quite a lot of kids. She obviously is HIV positive and still dealing with her medical concerns. This season we explore what does that mean for her when she is facing mortality. And also still trying to impact and encourage her kids to live their best lives.
Pose airs Tuesdays at 10 p.m. ET/PT on FX. The 71st Primetime Emmy Awards will air live on Sept. 22 at 8 p.m. ET.
Related
LIVID
Creatives who promote cultural + social diversity with the focus of identity