Up Close with CEO, Joanna Fryben of Kryolife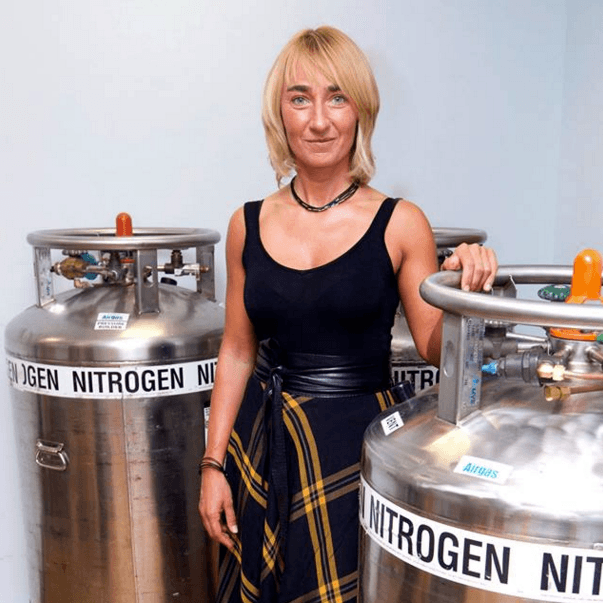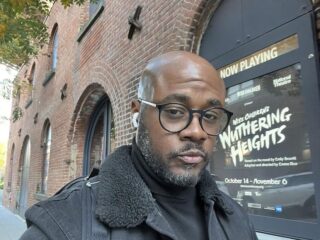 Daniel Watson
Founder - A self-driven entrepreneur within the creative and technology…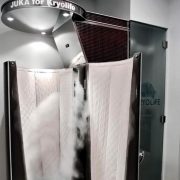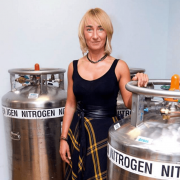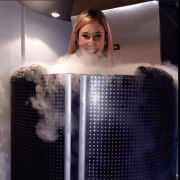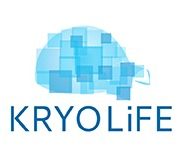 View Gallery
What services does KryoLife offer and what makes your business stand out from the competition?
At KryoLife, we do what we have expertise at – whole body cryotherapy and local cryotherapy. Apart of KryoLife, there is currently no other whole-body cryotherapy company in the US which pays as much attention to the science behind the modality, experience and research-based protocols of its application. KryoLife personnel has the knowledge and subject matter expertise; as we closely cooperate with doctors and physical therapists in Europe who've been successfully using this modality for over 30 years. We also offer the highest quality equipment. We cooperate with top nutritionists, dieticians, doctors and physical therapists, where the whole body cryotherapy and local cryotherapy treatments enhance the effects of their work for the long-lasting benefit of our clients.
What was the inspiration to start KryoLife and do you foresee it expanding?
As an ex-athlete, I grew up with my friends using the treatment for recovery purposes. However, it was my mom who insisted I submerge into -256 F cold air; her enthusiasm and results she achieved using whole body cryotherapy after her knee replacement surgery. The treatment was recommended by an orthopedic surgeon and sports medicine doctor as a part of her physical therapy. Mom was pain-free (without the harmful side effects of painkillers). Her recovery went three times faster and she felt and looked 20 years younger (these are her words…) Her enthusiasm was shared by the majority of whole body cryotherapy users, doctors, physical therapists, strength and conditioning coaches and beauticians in Europe… I was very intrigued and did a lot of research. As such, I had many conversations with users and experts on the modality and found out that the treatment was not known in the United States at all. I bought the idea to my now, business partner and we established KryoLife. I have always found a distinct pleasure in helping people around me to achieve their optimal well-being and performance, in a natural, safe and non-invasive manner, working WITH not against your body. It just so happens that everyone at Kryolife shares the same passion as me, and cares deeply about their health and its benefits. Whole body cryotherapy fits perfectly into the picture. It is a short, safe, non-invasive treatment with very few contraindications which can improve the quality of life of many. In fact, we are setting up new KryoLife locations, (22nd Street between Park Ave and Broadway, in addition to Greenwich CT, and Miami within the coming months. Due to the great interest, we received from all over the world, we are currently working on a franchise model. I want the treatment to be available to everyone, but with correct protocols and knowledge applied.
For those that are not aware of the treatments of cryotherapy, could you please describe the process and the health benefits from it?
The treatment is painless, quick and very refreshing to many. In the cryosauna or cryochamber, you get exposed to cryogenic temperatures (around -256 F) for a very short time (1.5 to 3 mins). The cryogenic temperatures provide a potent stimulus for the immune, endocrine, and nervous systems. Whole body cryotherapy was designed to reduce inflammation and pain. However, application of the modality revealed that it has a much greater positive healing impact on the body. It effectively diminishes sleep disturbances, anxiety, depression, and cognitive difficulties. Patients with ankylosing spondylitis report greater spinal mobility apart from decreased pain. Whole body cryotherapy is a valuable adjunct treatment for Multiple Sclerosis. It increases bone density, so it is used in prevention and treatment of osteoporosis. The stimulation of the immune system results in greater resilience to flu and a common cold. The modality has been enthusiastically used by athletes for biological rejuvenation and decreased recovery time, but also the improvement in anaerobic strength, muscle relaxation and improved range of motion. The treatment significantly boosts testosterone levels in men. In terms of beauty benefits, one can improve their skin tone and reduce wrinkles due to the boost in collagen production, among many others. Also, increased circulation, oxygenation, and movement of the lymphatic system which results in improved detoxification. Not to mention, reduction in the appearance of cellulite and support in weight loss.
Please tell us, has anyone mixed up the understanding of cryotherapy and its benefits with cold laser therapy?
I imagine and actually, know for a fact that there is a lot of confusion regarding whole body cryotherapy and any other cold therapies or recovery modalities. A big part of what we do at KryoLife is answering questions upfront to clear confusion as well as reservations. Once you try the therapy, you will understand the difference immediately. Our treatment is incomparable to any other cold therapy treatment, including sensation wise and benefits wise.
How often should someone go through the whole body and/or facial cryotherapy treatments?
The protocol for general wellbeing and strength is one treatment per day for 10-20 consecutive days. There are different protocols for different needs. Some pro athlete's do it even three times a day depending upon on their phase of training.
What do you love most about your job?
What a lovely question… I would not want my answer to sound like a cliché, but I do enjoy a company of smiling people who take care of their health and want to enjoy life to the fullest. Whole body cryotherapy naturally supports these attempts and within the KryoLife studio is a place where you'll find a lot of people with similar aspirations and interests. Nothing makes me happier than listening to our clients' success stories with the therapy, to observing their improved health, glowing skin, and smile. I am proud KryoLife was the first company which undertook the effort and succeeded in introducing whole-body cryotherapy on the East Coast. The potential for growth and giving back to the community and the planet is exciting as well, I must admit.
What is the best reaction you've ever gotten from a customer?
There are so many that come to mind…appreciative, heartwarming and funny. The one which I think sums it all up is from one of the doormen at the 57th Street building, during our first year of existence. He had been observing some of our clients' coming in and out of the KryoLife studio, the improvement in their health and looks and asked: "What the heck are you doing to people up there?"
To find out more information about or to set up an appointment with KryoLife please visit their site
Related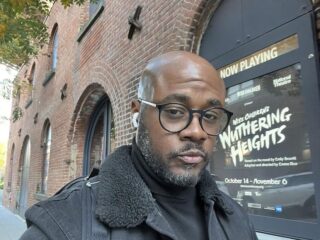 Daniel Watson
Founder - A self-driven entrepreneur within the creative and technology industries. His motto is that professionals in every field, especially creative design must be aware of the constant changes within a demanding industry to possess the flexibility and imagination to stay ahead of the trends.