Speedo's Fastskin 4.0: 'The Future Of Fast'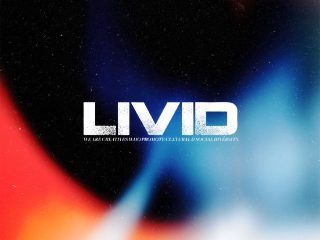 The Most Intelligent Swimsuit Of All Time, Speedo's Fastskin 4.0
Speedo, the world's leading swimwear brand, has today stepped into the future to unveil Fastskin 4.0, a concept swimsuit based on the company's vision of how swimwear will look in the year 2040.
The brand, which launched the Fastskin series 20 years ago and transformed the sport is again leading the way and pushing the boundaries of innovation within the swimming world.
Created in partnership with its research & development team Aqualab, Speedo has looked at the evolution of current swimsuits and combined them with forecasted technological advancements to create a suit that the brand predicts could lead to an improvement of upto 4% across sprint events by 2040. Such improvements could see the men's 50m freestyle record finally break through the 20-second barrier and could also see the women's 100m Breaststroke time finally fall below the 60-second mark.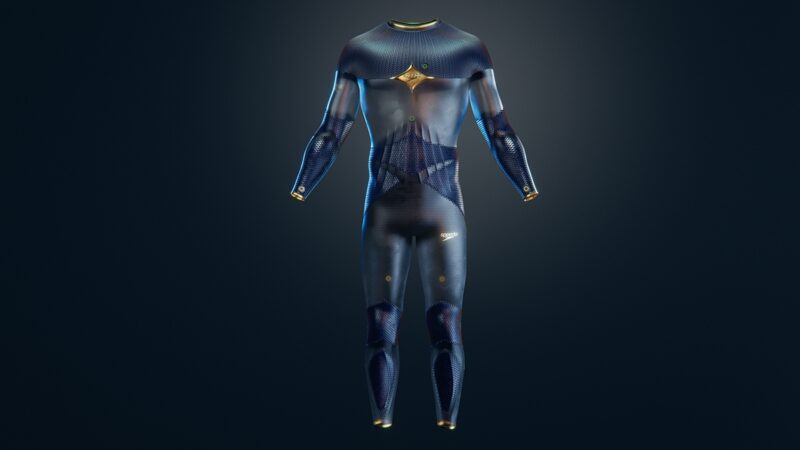 The Speedo suit of the future focuses on three key areas of innovation: customisation, speed performance and sustainability.
Fastskin 4.0 isn't just a tailored fit – it's entirely customised to every muscle, micrometre, and color preference of the athlete. Crafted with 3D scanning, AI prediction, and 3D bio-engineered printing, the suit also features customisable compression, and adaptive buoyancy cells that push what is possible in the pool to a new limit. If the suits of 2021 fit like a glove, then this suit fits like it was printed onto your body.
With AI that monitors vitals and live coaches athletes mid-race, the Fastskin 4.0 will be the perfect companion for a swimmer looking to go as quick as possible by helping to correct technique and ensure they are at the right pace.
Supporting this is an in-built exoskeleton that flexes for explosive power, snap and maximum amplitude; an adaptive bio-engineered surface which replicates shark skin for optimum flow through water; and a core reactor that equalises the body position for added hydrodynamics and streamlining – things are about to get a whole new kind of fast.
This suit is not just designed to be better – it will be grown. Fastskin 4.0 is crafted with bio-engineered, genetically modified bacteria that means 80% of the suit will biodegrade once finished with. But before that, the 80% recycled material construction is created for easy disassembly, repair, and upgrades to keep it winning. And with energy harvesting fabric, this suit powers itself, converting every race into energy.
Dr Rob Blenkinsopp, head of research and development, Aqualab, said:
"At Speedo, we are always trying to go one step further in the world of swimming and push the boundaries to help our athletes go as fast as they possibly can. For 20 years now, our Fastskin series has taken inspiration from everywhere we look, from the natural world to outer space and we wanted to pull of this together to see what would be possible in another two decades.
"We've looked at everything from fabrics and textures, to how we integrate intelligence in our suits and the result is Fastskin 4.0. The future is about to get very fast."
Team Speedo star Duncan Scott, said: "The Fastskin 4.0 is an incredibly cool concept and it's really exciting to see the advances in technology and how they can be applied to the pool.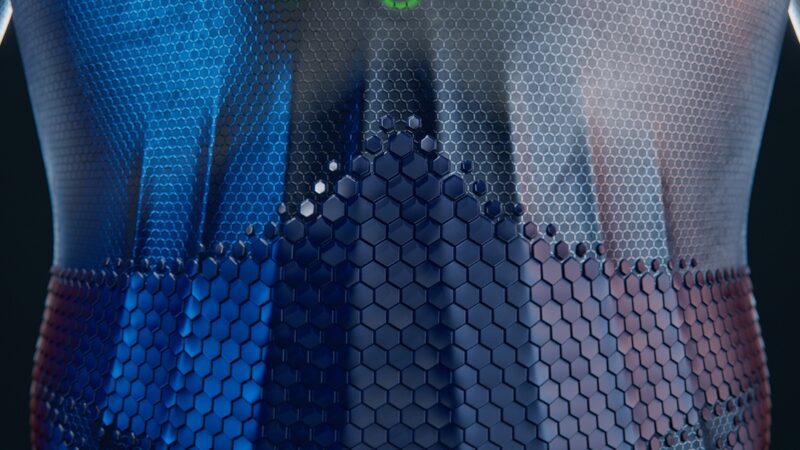 "Ever since I was a young swimmer, Speedo has been leading the way in terms of technology and it is great to know that they are always working away in the background to make sure that we have the very best suit possible. I'm quite jealous of the next generation of swimmers who will have the support of all this work.
"The AI Live Coach would be a complete game changer; I just hope it's a computer voice and not my own coach!"
Features
Customisation is more than just choosing your favorite color. 3D scanning, AI predictions and Bio-engineered prints help to create a totally custom suit that fits every muscle and contour of an athlete's body – and theirs only. This fabric is grown with bio-engineered, genetically modified bacteria that biodegrades 80% of the suit at the end of its life.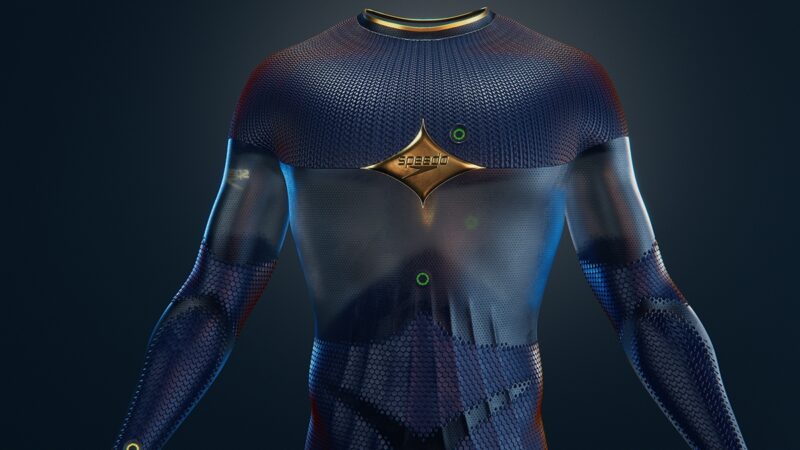 Color does remain important though, with Fastskin 4.0 boasting endless colorway options to allow the athlete to get the perfect mix for their personality.
Gone are the days of battling to get yourself into your suit, thanks to an Adaptive Smart Lock Seal which helps make the suit easy to slip on and off whilst locking the body into place to give athletes total race confidence, customised compression and full body coverage. The seals around the neck, wrist and ankles automatically tighten to your preferred calibration without the need for zips or fasteners.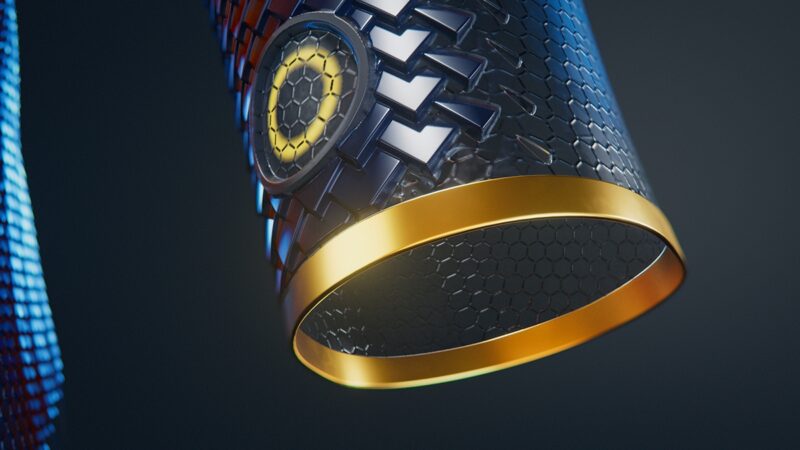 Proving itself to be the most intelligent suit ever, Fastskin 4.0 will feature an AI Live Coach, which sees AI micro-sensors printed into the suit's structure which will monitor the athlete's vitals pre, during and post races. Before the race, oxygen saturation and hydration levels are assessed to ensure swimmers arrive at the blocks in optimal condition. The sensors will then provide live coaching on technique, pace, position and condition to an athlete mid-race through haptics. Once the race is over, swimmers will be able to monitor and control their recoveries by accessing data such as the body's lactate levels, allowing them to swim down and rest up accordingly to be race ready as soon as possible.
Athletes will also be able to power these sensors as the suit is made from Energy Harvesting Fabric. Fastskin 4.0 is the suit which powers itself and by using smart yarn, it converts every race into energy which is used to power the AI system.
Once in the water, the suit features Shark Skin 4.0 Boosters with the design and texture responding to how the swimmer moves in the water before adapting its structure to direct water off the suits and maximise propulsion from every stroke and kick.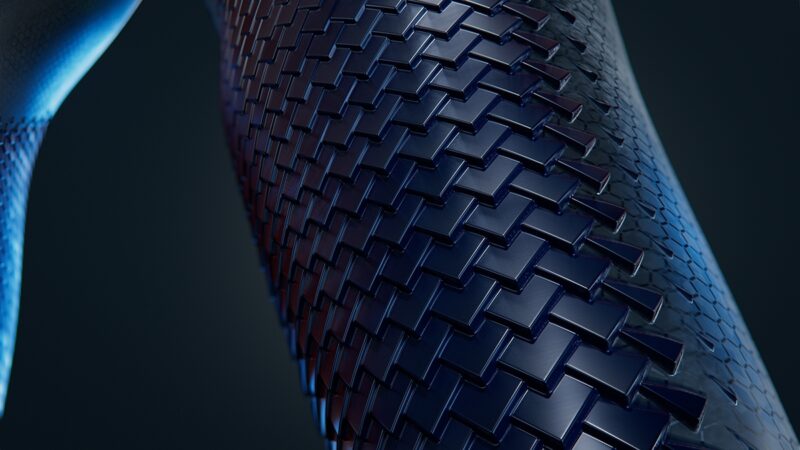 These are coupled with Dynamic Flow Zones, which replicate the surface texture of a whale's underbelly and adapt to the flow of the water to minimise form drag and separation of water from the swimmers body in the curviest areas.
These in-water features are supported by a Core Reactor which will help swimmers to really cut through the water. The Core Reactor responds live to the athlete's body position in the water and adjusts buoyancy for ultimate hydrodynamics and streamlining.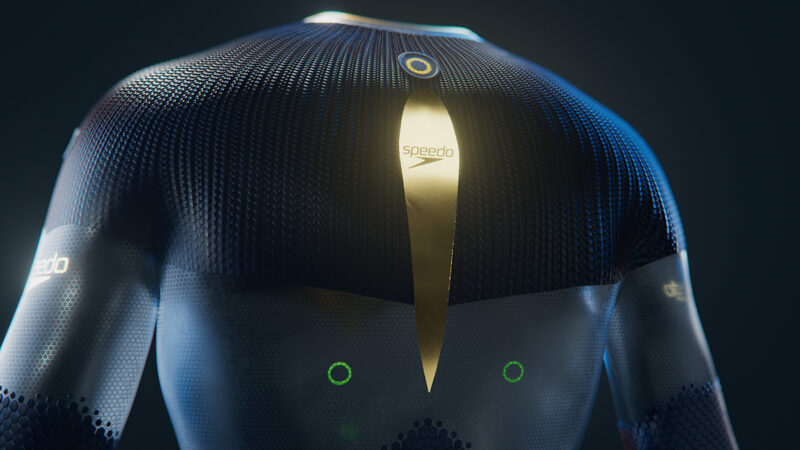 Finally, in a sport of fine margins, the Fastskin 4.0 could prove to be the difference with its In-built Exoskeleton. Whether reaching for the wall to secure a world record or getting a fast start off the blocks, the suit will extend and contract as necessary around the athlete's joints and core to harness their explosive power, hip and shoulder rotation and every stroke down the length for maximum amplitude and forward movement – with no ounce of energy left behind.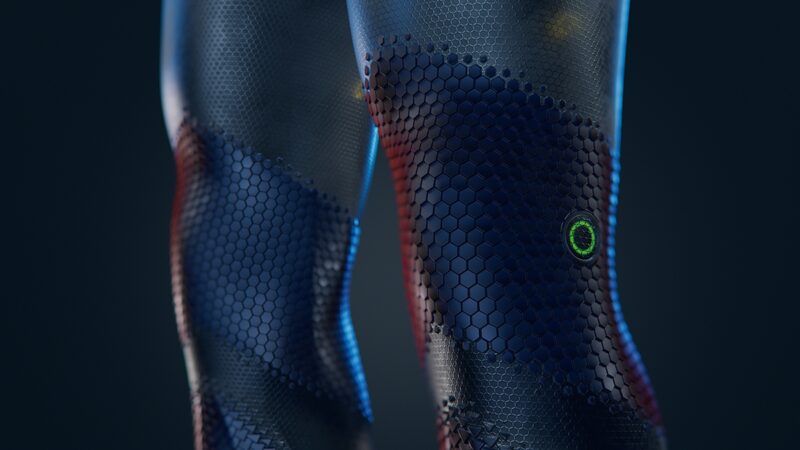 Whilst Fastskin 4.0 is a vision of the future, Speedo is also leading the way in the present with its LZR Pure Intent and LZR Pure Valor suits.
Since their launch in 2019, the suits have been responsible for 62.5% of all world records to fall in that period and look set for a big summer in Tokyo, where they will be worn by some of the biggest names in swimming on the global stage they were designed for.
As you would expect, Speedo is not resting on its laurels, with work already underway on the suits for Paris 2024 where we can once again expect to see the latest in innovation and technology as Speedo continues to blaze a trail in the sport.
Related